Britney Spears Dancing to Meghan Trainor's Song Me Too
Britney Spears Proves She's Still Got it in New Instagram Video-- And Meghan Trainor Loves it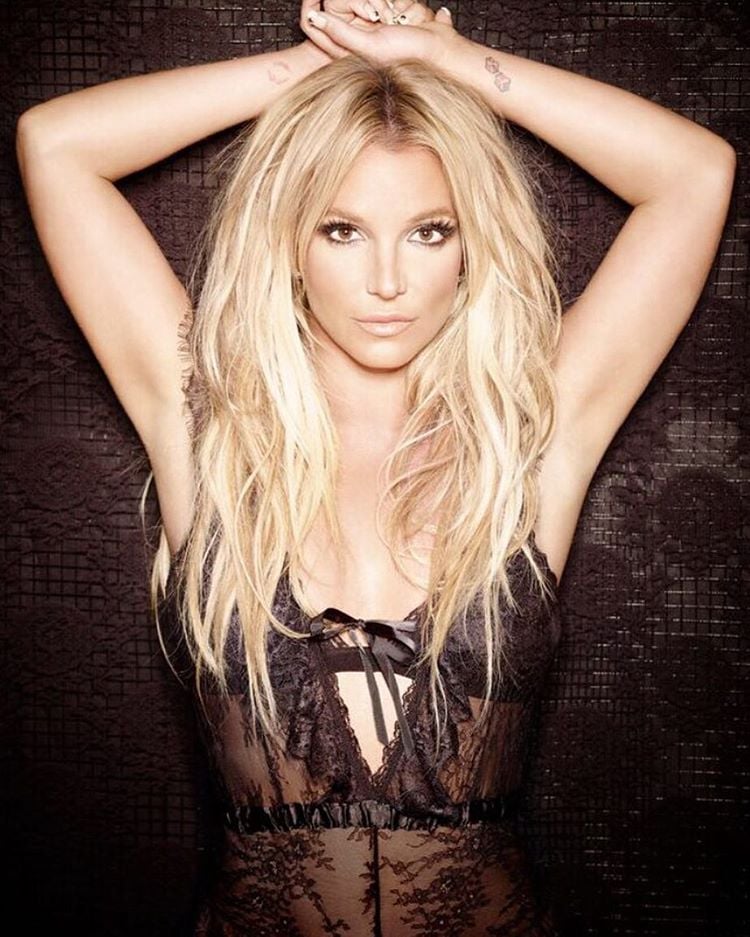 We've always been in awe of Britney Spears' crazy dance moves, but we haven't seen the singer really go all-out in quite a few years. Though she does take to the stage at Planet Hollywood in Las Vegas a few nights a week (she recently extended her three-year-long residency there through May, 2017), Britney's Instagram feed is more likely to be filled with photos of her son doing back flips in the pool than videos of herself...until now, that is.
Yesterday, Britney posted a video of herself on Instagram dancing along to Meghan Trainor's hit "Me Too." Dancing in what appears to be her home gym, Britney proves that she's still on top of her game. "It's been a while since I've cut loose 😂😜," she captioned the video.
The best part? Meghan totally fan-girled, Tweeting a response to Britney's video: "When all your dreams come true❤️," she wrote, including a link to the dance clip.
When all your dreams come true❤️ @britneyspears 😳😍👏🏻🙌🏻💃 #MeToo https://t.co/vebNWkqCIM

— Meghan Trainor (@Meghan_Trainor) September 19, 2016