You never forget where you were during a truly historic moment, so yes, of course I remember what I was doing the first time I heard ". . . Baby One More Time." At age 11, my hair likely pulled back with butterfly clips, I was in a hotel room with my mom listening to Radio Disney as we got ready for dinner. The song played, I flipped out, and I insisted we change our plans and order room service so we could stay in the room, keep listening to the radio, and hear it again.
". . . Baby One More Time" came out in late 1998, and the following January, Britney released her album of the same name. That's right, ladies and gentlemen, it's been 20 years since Britney Jean Spears dropped the . . . Baby One More Time album and seemingly became a pop icon overnight. That year, she was everywhere: award shows, Disney concerts, TV specials, you name it. We belted her songs, learned her choreography, and obsessed over the rumor that she might be dating *NSYNC's Justin Timberlake [1], which — #neverforget — was confirmed the following year [2].
In 1999, Britney's first album hit No. 1 on the Billboard 200. It's the year she kicked off her first tour, and the year of that Rolling Stone cover [3]. It's the year the "Sometimes" video made turtleneck crop tops happen and the year "(You Drive Me) Crazy" blessed us with an iconic music video to go along with a teen movie starring Melissa Joan Hart. In other words, 1999 was a BIG year for Britney, so two decades later, let's relive some of the highlights with a whole bunch of nostalgic photos that will take you right back to Britney's beginnings.
January 1999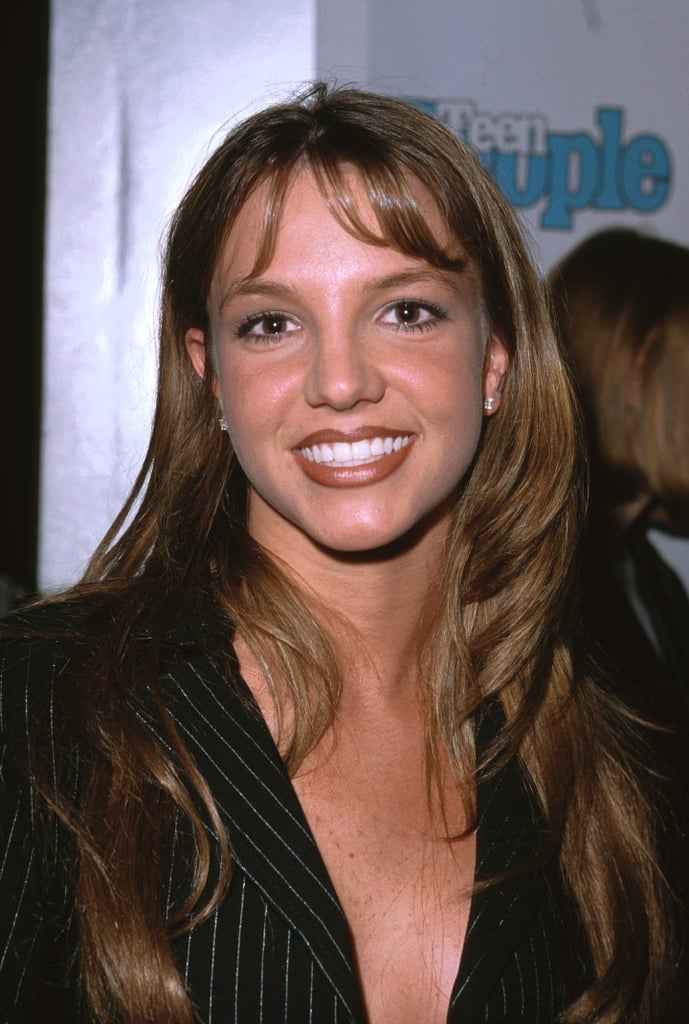 In January, 17-year-old Britney attended a party celebrating the first anniversary of Teen People.
January 1999
Britney rocked wavy hair and a pink slip dress to attend the American Music Awards.
April 1999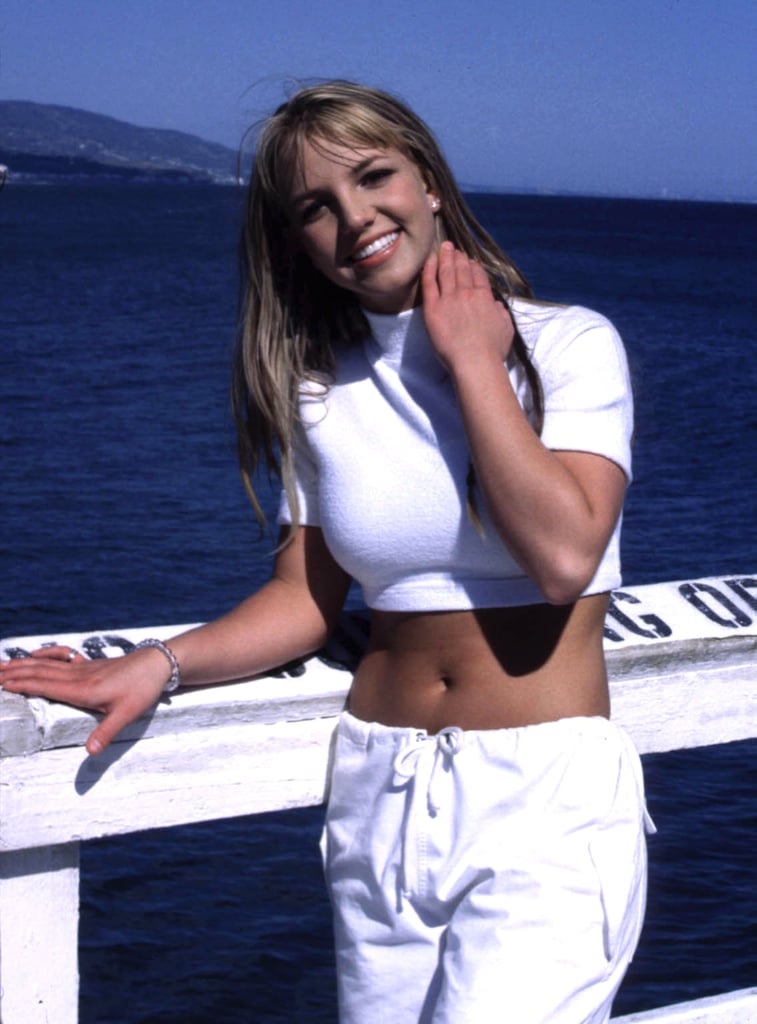 In the Spring, Britney filmed the memorable music video for her second single, "Sometimes," making short-sleeved turtleneck crop tops a thing.
May 1999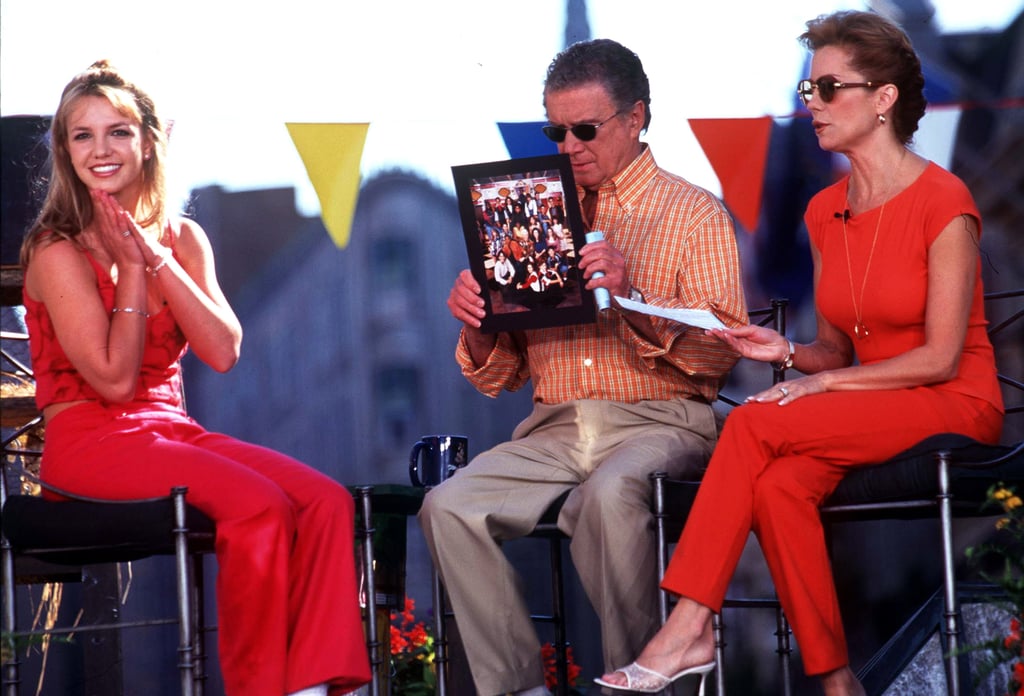 She sat down with Regis Philbin and Kathie Lee Gifford for an episode of their show taped at Disney World in May.
May 1999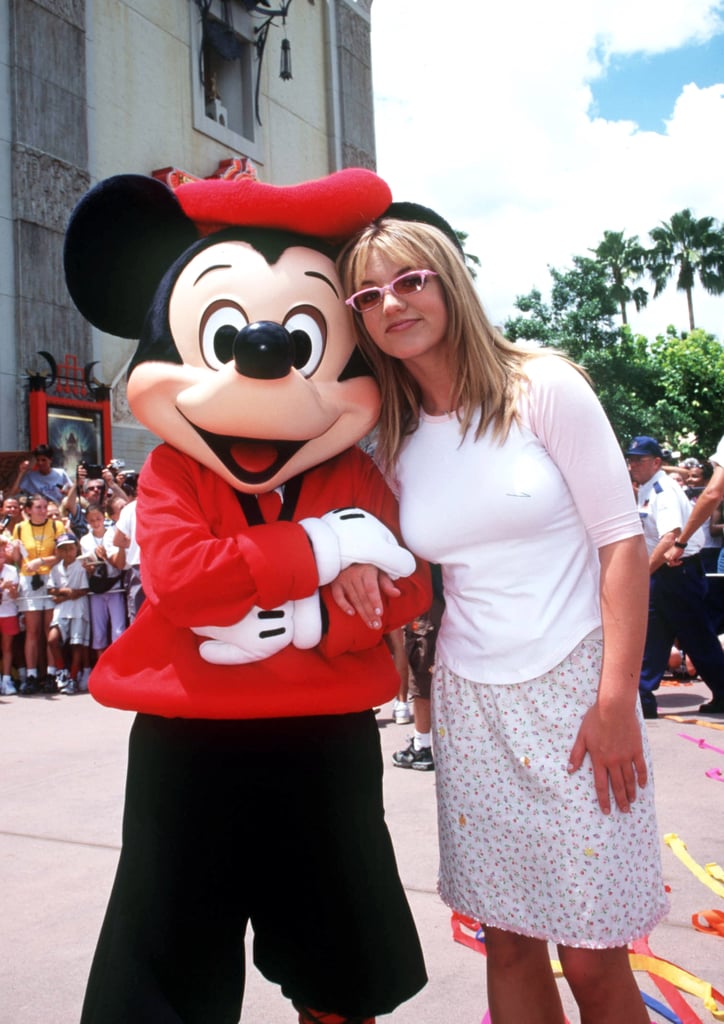 Like a true MMC-er at heart, Britney posed with Mickey Mouse while she was at the Magic Kingdom.
May 1999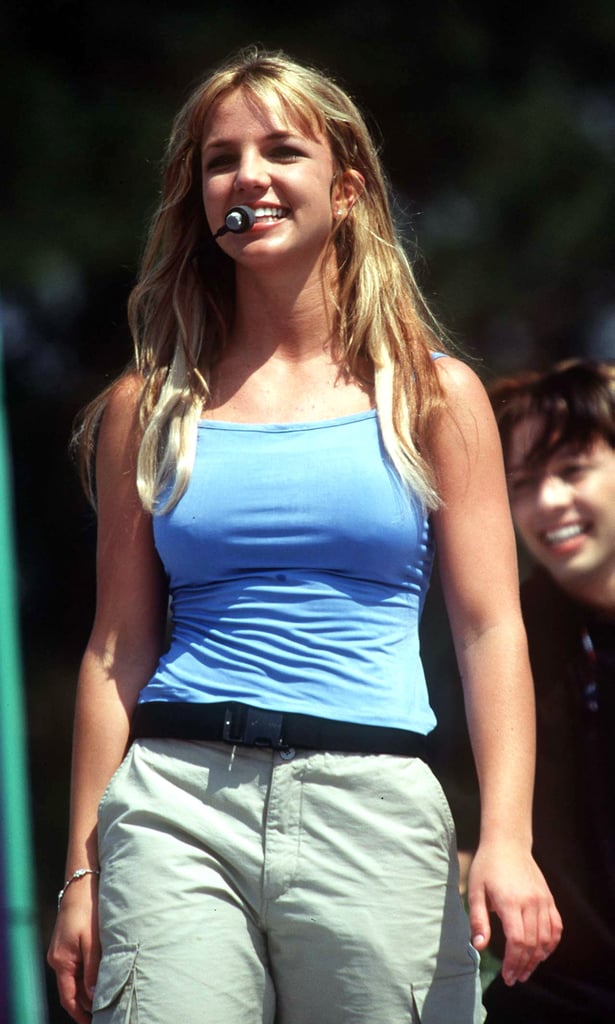 Britney also hit the stage to perform at Disney World, and let's be real — only she could make cargo pants look this good.
May 1999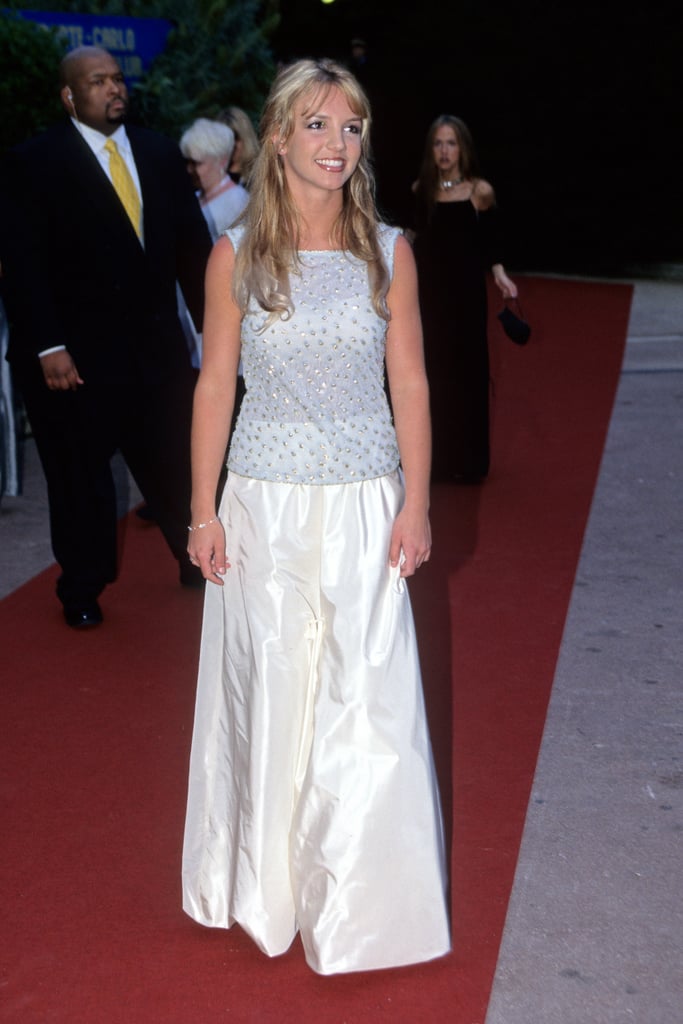 Britney looked like the true '90s pop princess she was when she attended the World Music Awards.
June 1999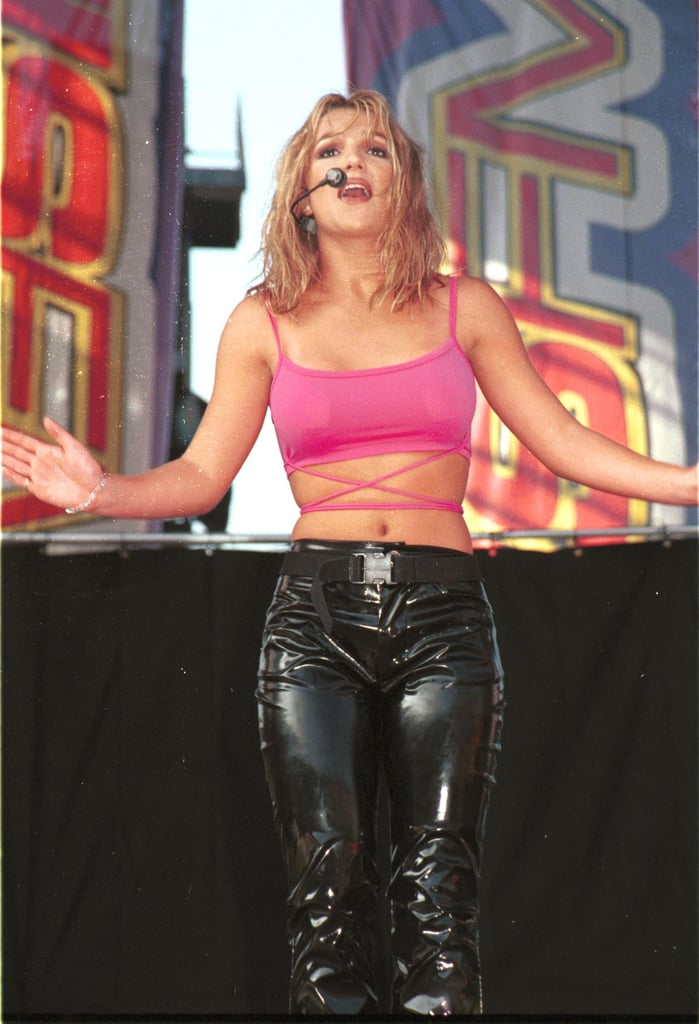 In June, Britney performed at a concert in LA wearing an outfit with some serious "I'm a Slave 4 U" vibes, which I probably tried to re-create at my local Wet Seal.
July 1999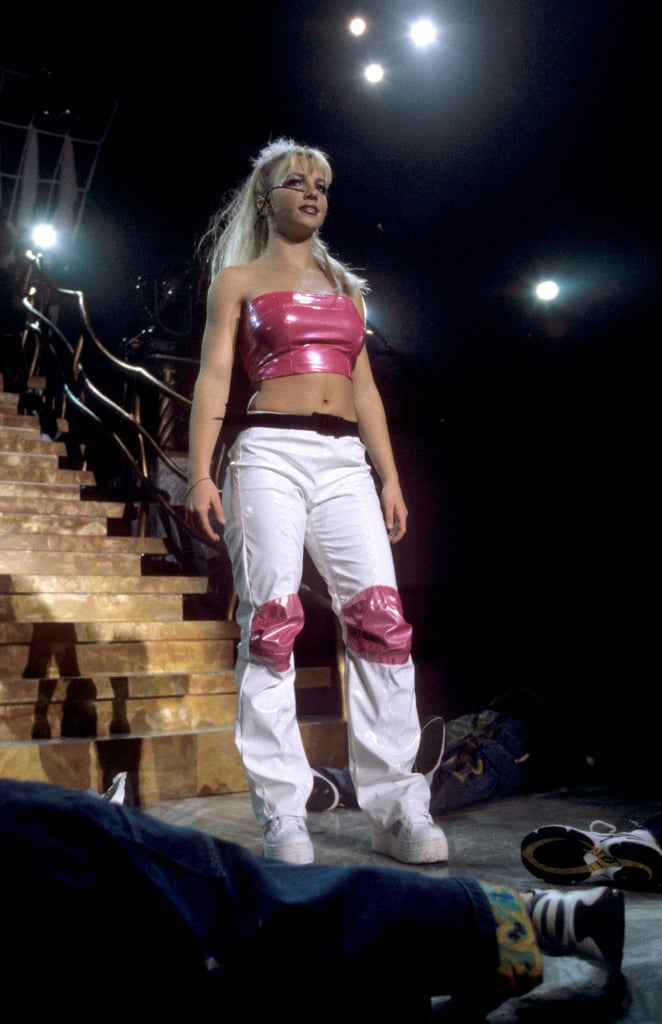 The pink pleather tube top! The pink knee accents! The high ponytail! Britney was at her '90s Britney-est at an NYC concert that Summer.
August 1999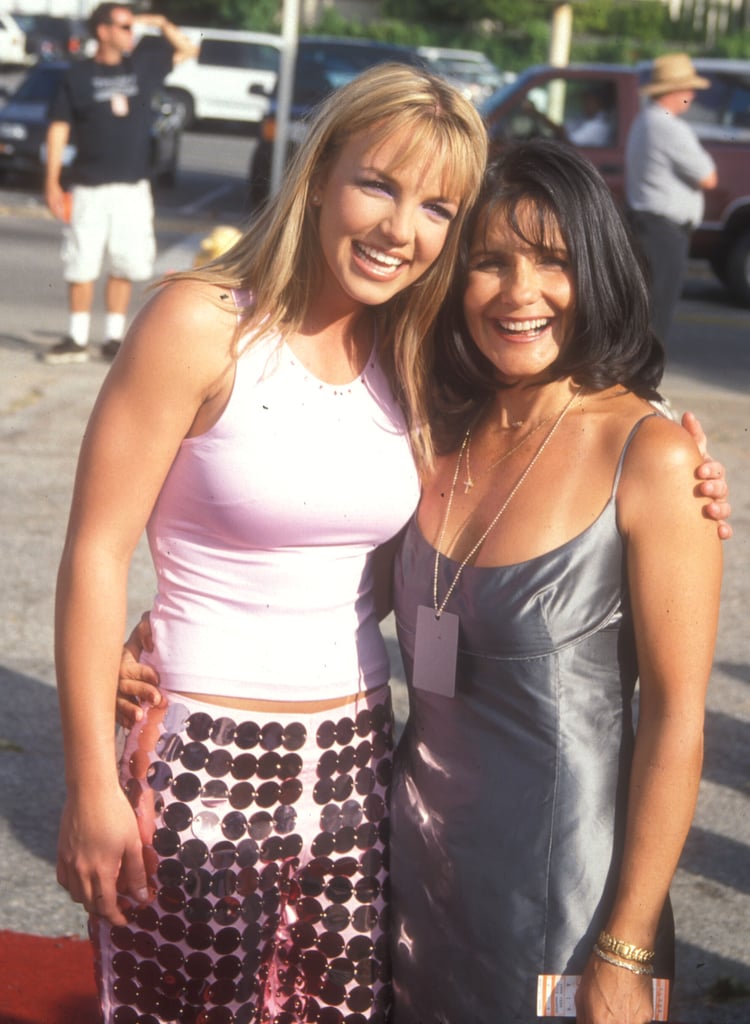 The singer brought her mom, Lynne, to the very first Teen Choice Awards in August 1999. Fun fact: she introduced the show and was among the performers, which also included Christina Aguilera [4], Blink-182, and *NSYNC and Gloria Estefan.
September 1999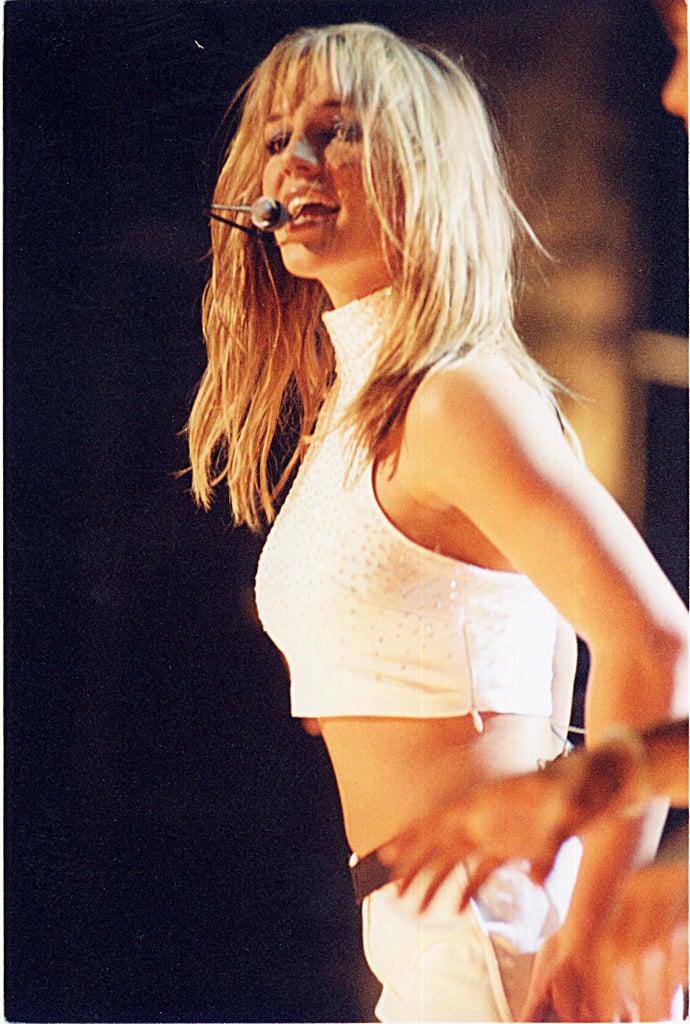 Here's a photo of Britney's said performance, but I highly encourage you watch the video [5] to appreciate the perfect wind-machine moment and ensuing dance break.
August 1999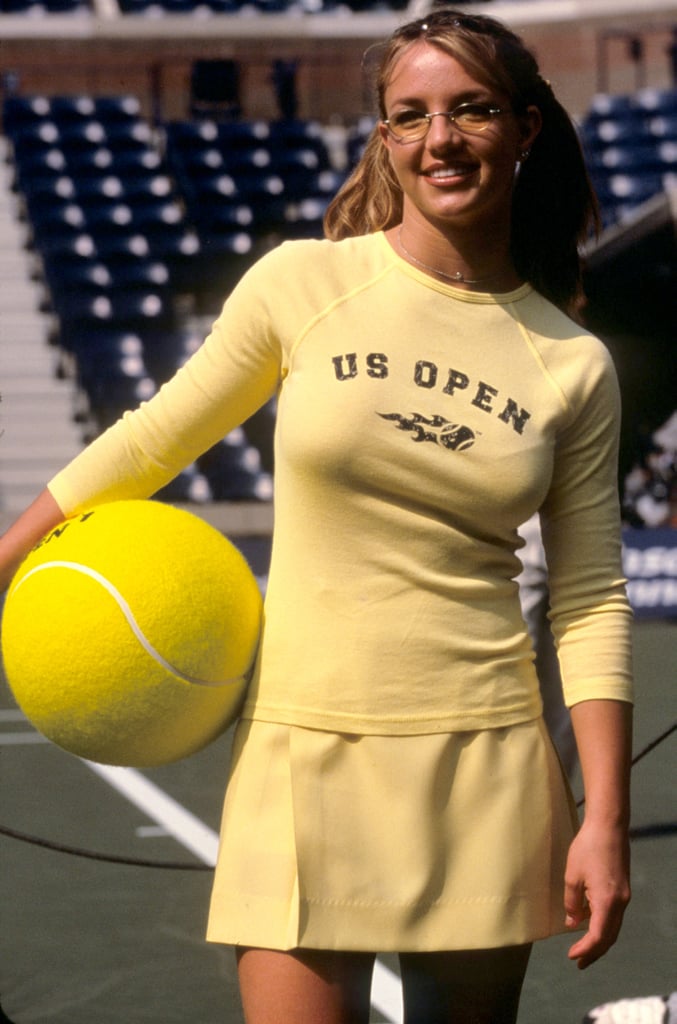 Britney brought back the pigtails when she performed on Arthur Ashe Kid's Day at the US Open.
September 1999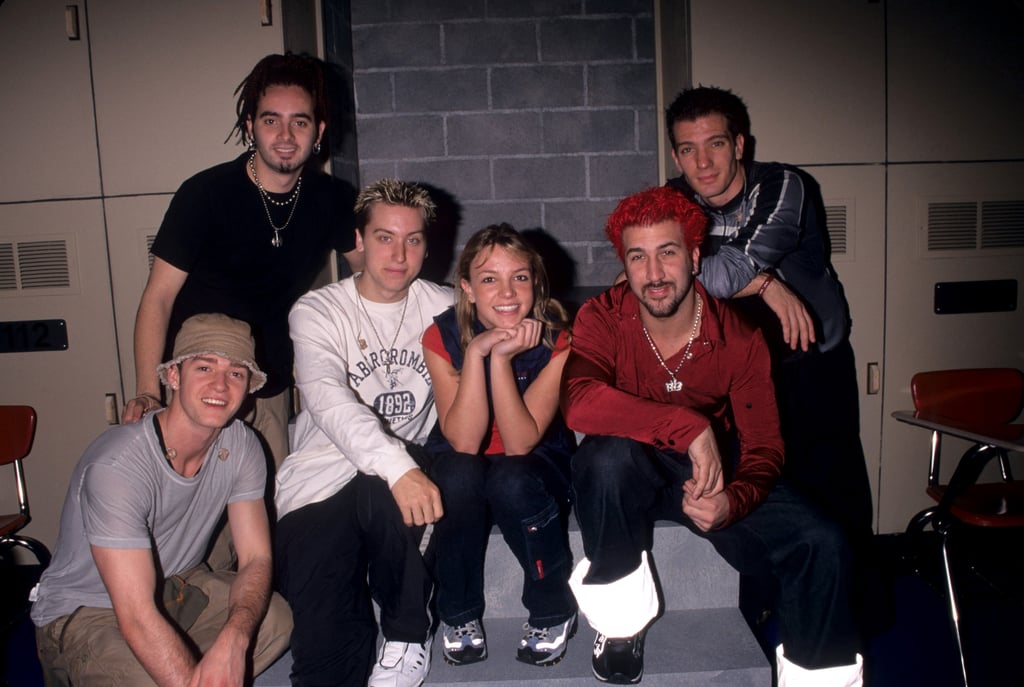 For those of you who were totally waiting for a JT picture (same), good news: Britney was photographed backstage with *NSYNC as they rehearsed for their school-themed MTV VMAs performance. Never forget [6].
September 1999
Speaking of the MTV VMAs, here's the *look* Miss Spears rocked that night.
September 1999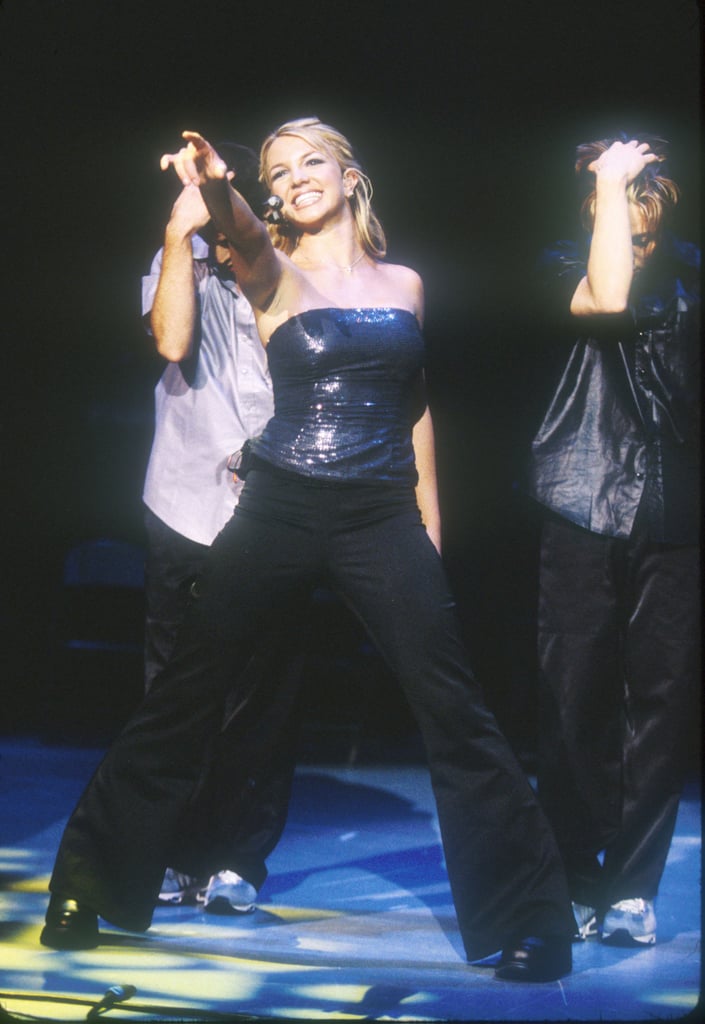 Are you ready for THE most 1999 sentence of all time? Pictured here is Britney Spears [7] performing at YM's Rising Star Concert.
September 1999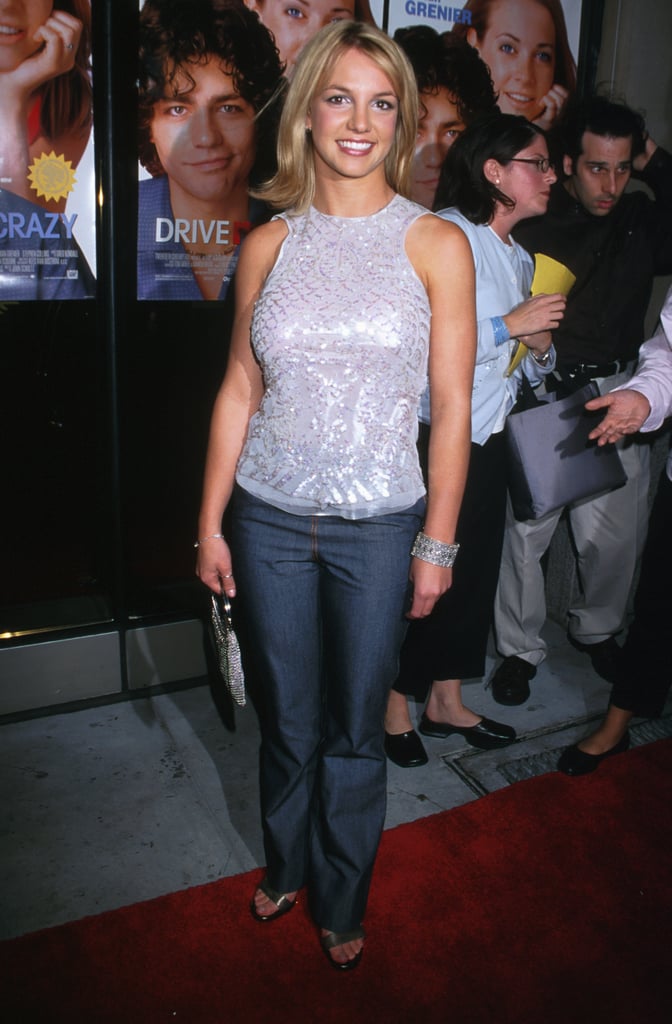 The singer stepped out in September for the premiere of Drive Me Crazy, which featured Britney's hit song — who could forget that music video [8]?! — and starred her pal Melissa Joan Hart.
November 1999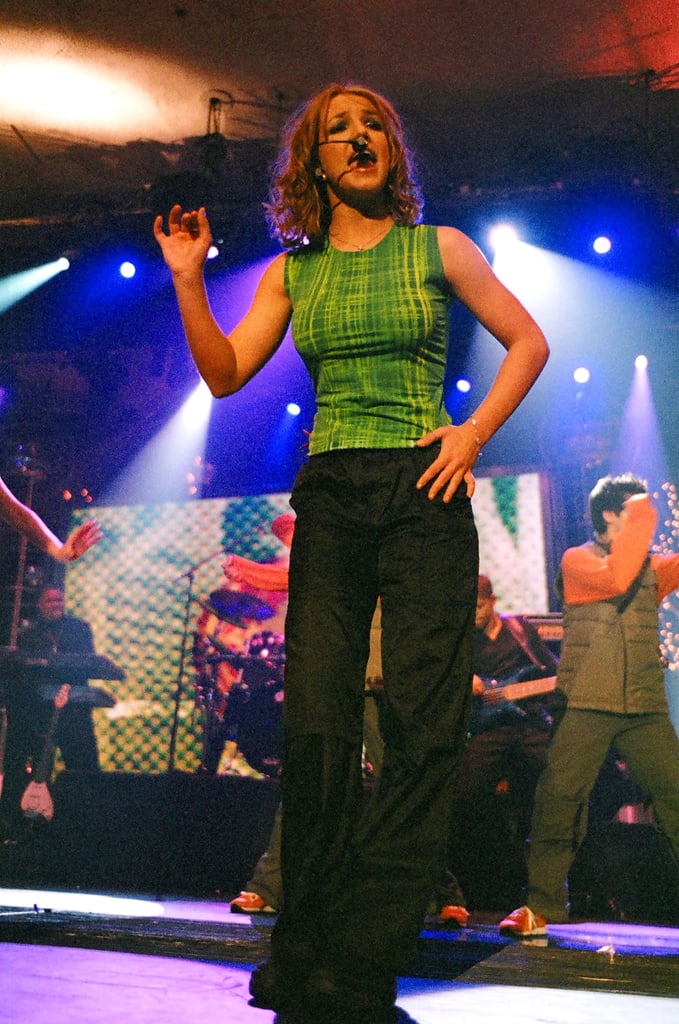 Britney performed at Nickelodeon's The Big Help concert in November, and yes, there's a clip of then-All That star Kenan Thompson interviewing her [9] at the event.
November 1999
Britney took home several awards at the MTV Europe Awards that year, including best song and best breakthrough performer.
December 1999
At the Billboard Music Awards, she hit the stage to perform a jazzy rendition of " . . . Baby One More Time" and "(You Drive Me) Crazy," which you absolutely need to watch on YouTube [10]. An icon from the very start, you guys.
December 1999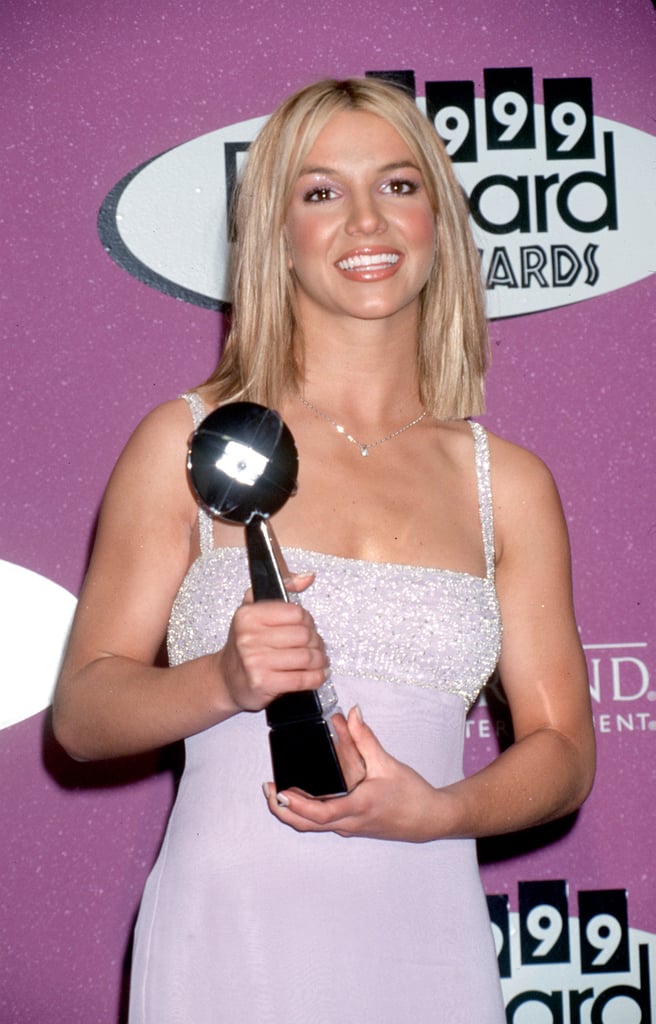 Britney capped off her incredibly big year by (rightly!) winning female artist of the year at the 1999 Billboard Music Awards.