Calvin Harris and Katy Perry's Song "Feels"
Katy Perry Teamed Up With Taylor Swift's Ex-Boyfriend For the Perfect Summer Song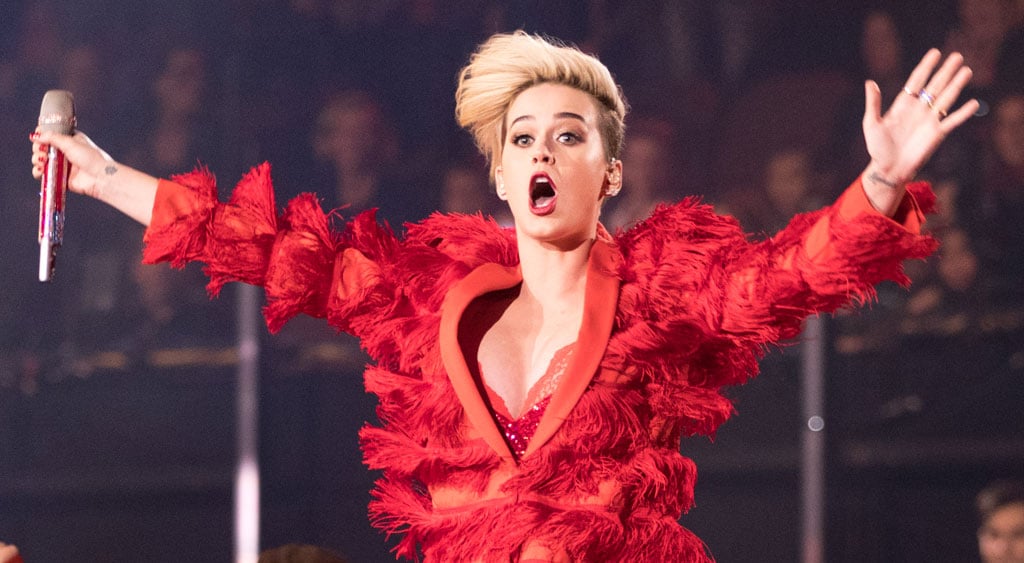 While we're all hoping against hope that the feud between Katy Perry and Taylor Swift will die soon, the "Swish, Swish" singer's new song with Swift's ex-boyfriend, Calvin Harris, will likely dredge up just a little bit of drama. Shortly after breaking up with Swift, the DJ went on a Twitter rant about how his ex was deliberately trying to make him look bad, and even brought her feud with Perry into the mix. "I know you're off tour and you need someone new to try and bury like Katy ETC but I'm not that guy, sorry," he said in a now-deleted tweet. "I won't allow it." Perry responded with a perfect GIF not long after, and apparently it was the perfect introduction between the two for a future song. Harris recruited her, Pharrell Williams, and Big Sean for the insanely catchy track, "Feels," that's sure to be stuck in your head all Summer long. Listen below!