Candid Justin Bieber in Dubai Pictures
These Candid Justin Bieber Moments Are the Best Thing About His Dubai Trip
A year ago he announced he'd no longer be taking selfies with fans, but broke his own rule in February to take some snaps with law enforcement officers. And it looks like Justin Bieber is on a role with his relaxed attitude to taking picture requests, even going as far as dancing in a video during a recent outing Dubai.
The star was in the Emirate for his big gig at the Autism Rocks Arena and stopped by Cavalli Club in the early hours of Friday morning. He appears in the video above doing a silly shimmy with the club's GM, Hayan Abou Assali, enjoying Enrique Iglesias's "Bailando."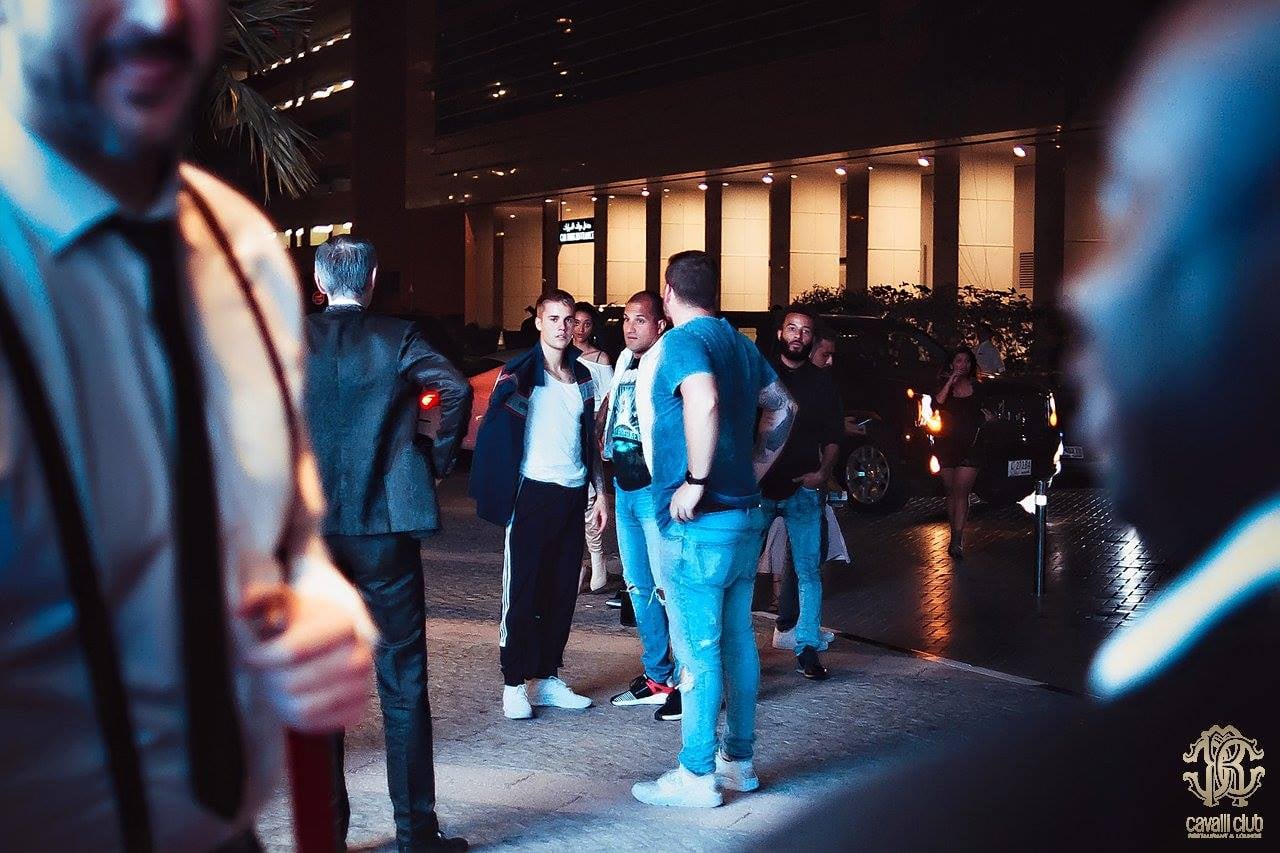 Friday daytime saw him party at the famous Candypants brunch at the Habtoor Grand Hotel and he got everyone, including staff, in a kerfuffle. "Today Justin Bieber came to work. Told me I was beautiful. Said he loved Aussies. Took my glasses then cracked on with a high five. I am done with life," Lucy Perrott, wrote in a Facebook status.
The singer appeared to be having a great time, even going to the nearby Zero Gravity pool to enjoy a splash too.
Saturday at the gig was rather eventful, with young fans who couldn't get tickets rushing the gates once his gig had started. They could be spotted climbing over the gates while security wasn't looking.
Bieber-mania!
Image Source: Cavalli Club Dubai