Casey Neistat Dubai Layover
This Youtube Star Had The Perfect Dubai Layover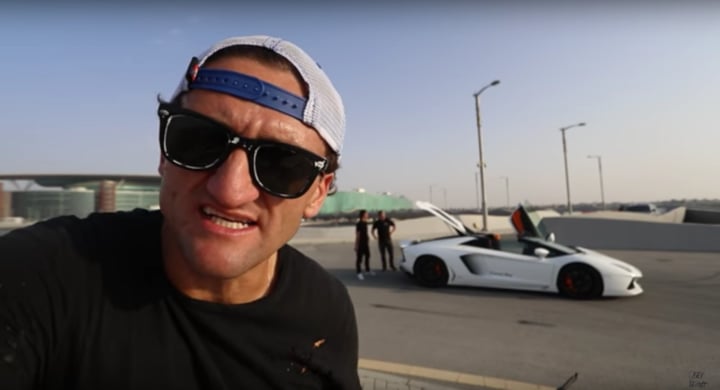 We've seen YouTube star Casey Neistat snowboard through New York's Times Square or explore a crazy German water park, but his newest video, shot in Dubai, shows that even a serious time-crunch is no match for this daredevil.
En route to Sydney, Neistat had an 11-hour layover in Dubai over the Eid break, and he made sure to make the best out of every last minute. Upon arrival at DXB, Neistat and a buddy drove down Sheikh Zayed Road and headed to the Mall of the Emirates, where they hit the slopes. After their skiing excursion, the duo drove a bit further out to The Palm, where Neistat tried flyboarding-- despite the nearly unbearable temperature of the ocean.
For their final adventure, Neistat took his skateboard to a bridge near Meydan Racetrack. Watch the video below to find out what happened next!