Cast of Aladdin Filming in Jordan
The Cast of Aladdin Took a Break From Filming to Enjoy Jordan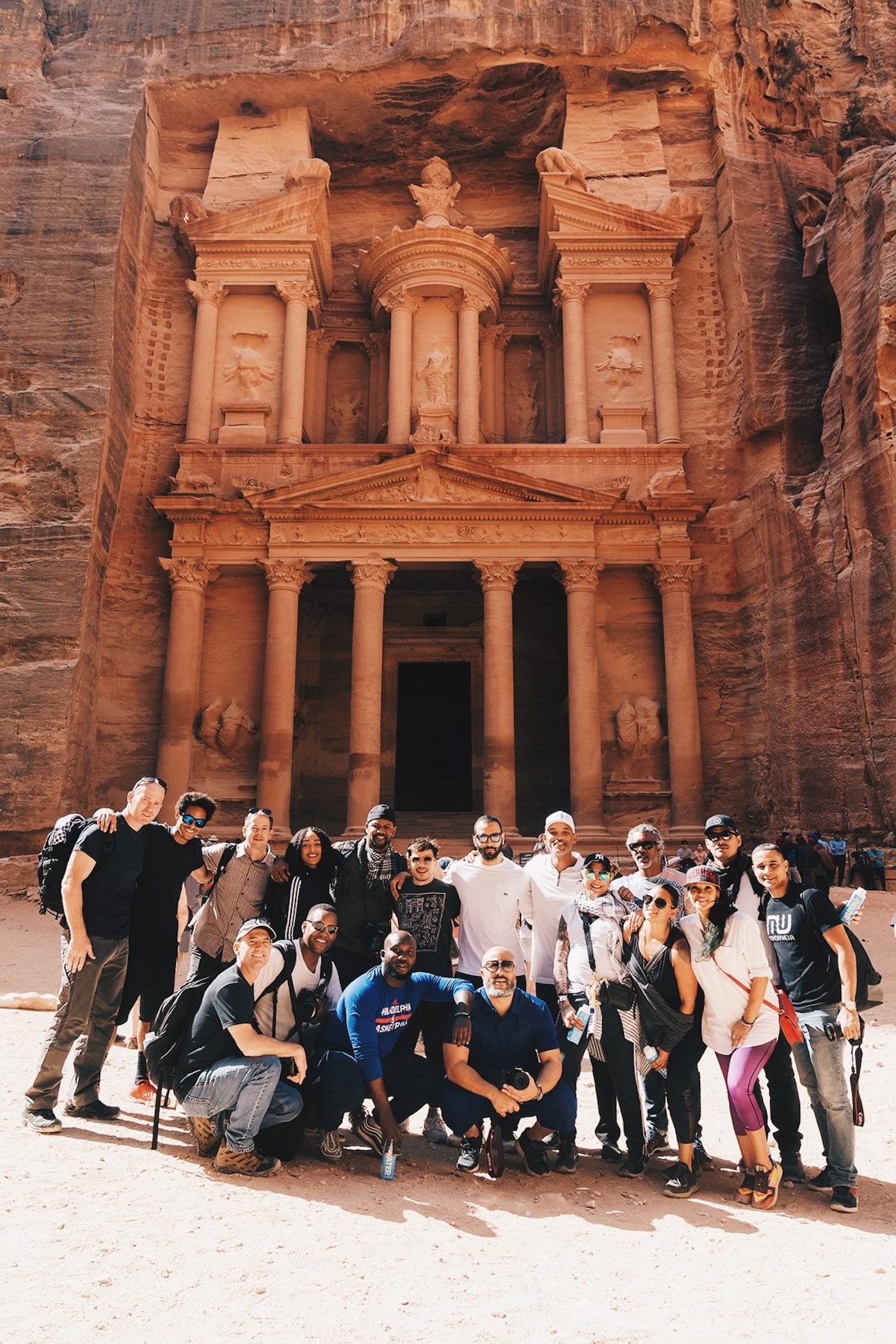 After a long search for the perfect cast for a live remake of the Disney classic Aladdin, a star-studded line-up was revealed this summer.
With Mena Massoud as Aladdin, Naomi Scott as Jasmine, and Will Smith as the genie, excitement buzzed about the film, which is set to be released in May of 2019, but thanks to social media, we're getting a sneak peak.
The stars of the remake are on location in Jordan, where they've been filming for the past two months. Jordan's desert landscape and ancient ruins provide the perfect backdrop for the film, and the stars are taking a break from work to take it all in.
Will Smith shared a post to his Facebook, introducing fans to his new "family." What seems to be a movie set appears in the background.
Just this week, Will shared a photo of the cast touring Petra, thanking the royal family for helping him tick the Rose City off his bucket list. "We're shooting Aladdin in Jordan. Took my crew to see PETRA! It's been on my Bucket List for about 20 years. IT'S CRAZY! Special "Thank You" to the Royal Family & to the people of Jordan. You all took PERFECT CARE of us. We Shall Return," he wrote.
No word on when filming will wrap up, but for now, the stars seem to be enjoying their time together!