Tons of stars end up with other stars, in many variations of combinations — models and actors, musicians and actresses, athletes and models [1] — but we're intrigued by the somewhat rare and funny combination of comedian and comedian. Sometimes stand-ups get together with comedy writers, sometimes comedic actors find each other, and every time, we're sure laughter fills their relationships. To salute the engagement of very funny couple Jordan Peele and Chelsea Peretti [2], we're looking at a few of our favorite comedic couples, including some who may no longer be together and some you may not know about.
Melissa McCarthy and Ben Falcone
Melissa has become one of Hollywood's comedy powerhouses, but her husband, Ben Falcone, is also big in the comedy world. He's not only her producing partner, but also a comedic actor known for his roles in New Girl, Enough Said, and a memorable scene opposite his wife in Bridesmaids.
Amy Poehler and Nick Kroll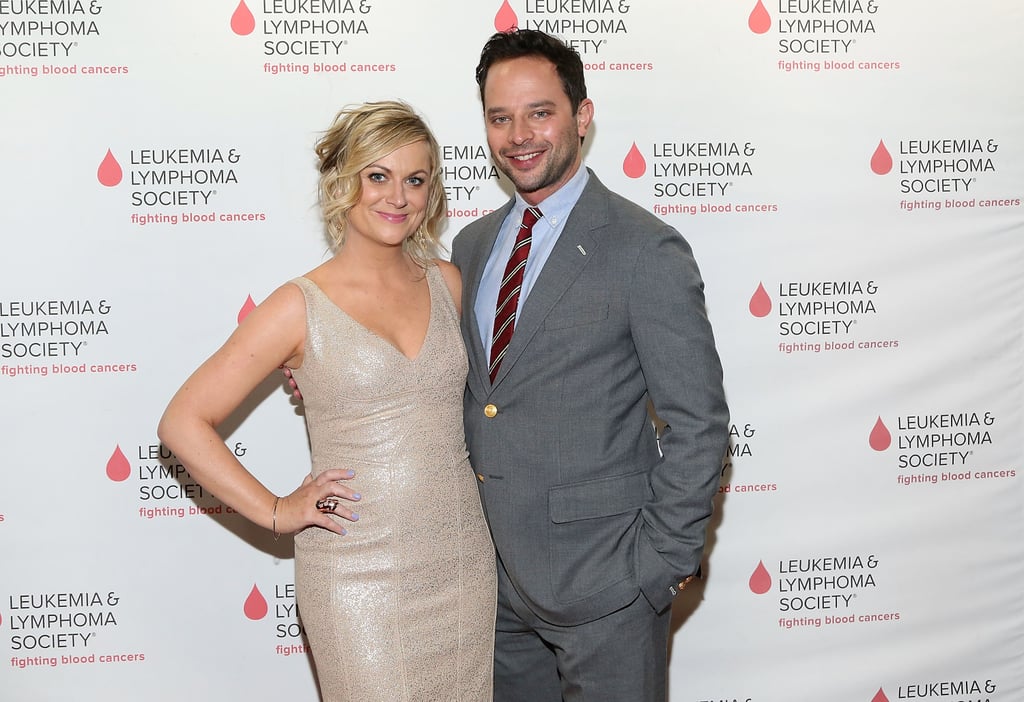 The former Parks and Recreation star dated the Kroll Show creator from 2013 to 2015, when they split. Before they were together, he also guested on Parks a few times.
Amy Poehler and Will Arnett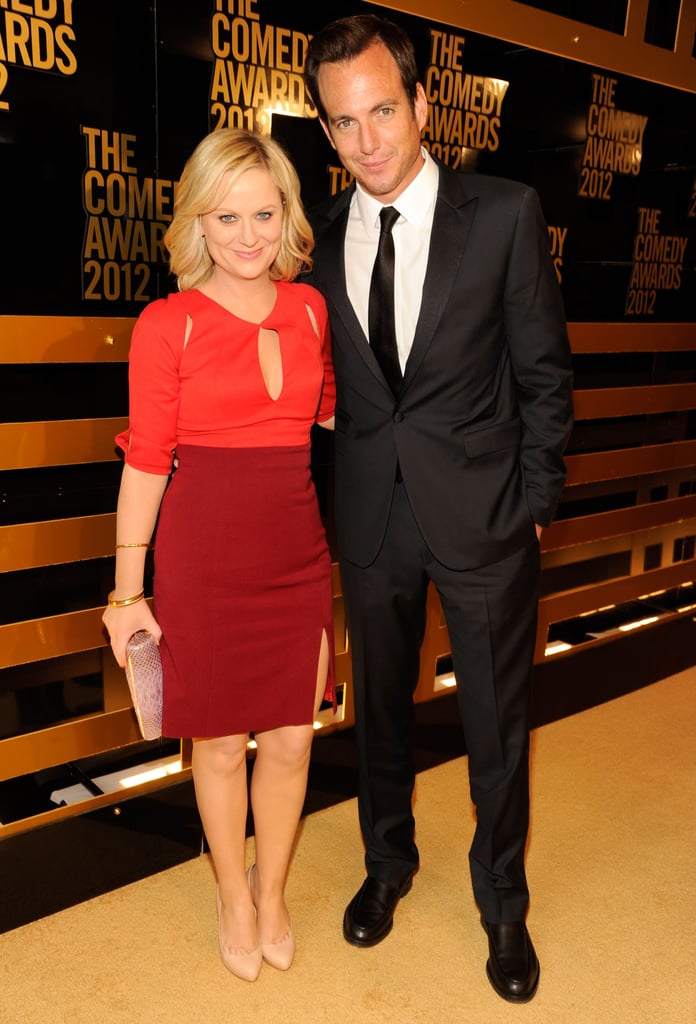 And of course, prior to dating Nick, Amy was married to Will Arnett [3] for nine years, himself a hilarious actor, too.
Leslie Mann and Judd Apatow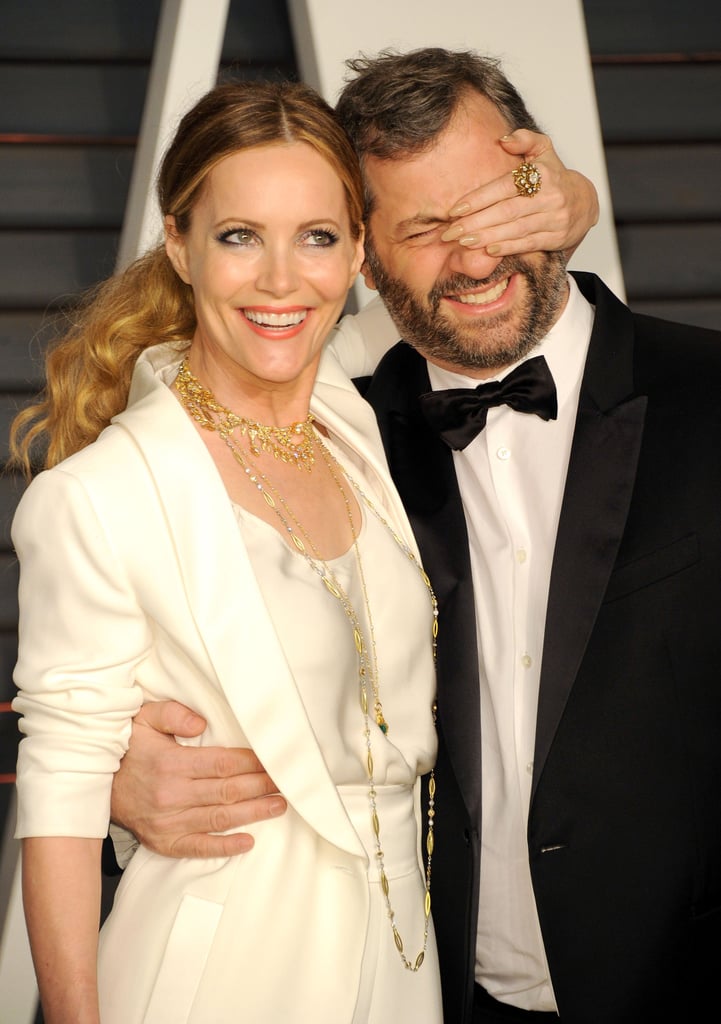 He's the director and writer of such films as Knocked Up, The 40-Year-Old Virgin, and this Summer's Trainwreck, and she's the star of such comedies as The Other Woman and her husband's film This Is 40. He isn't just casting his wife in this stuff as a favor — don't you remember how she steals the show in The 40-Year-Old Virgin?
Sarah Silverman and Jimmy Kimmel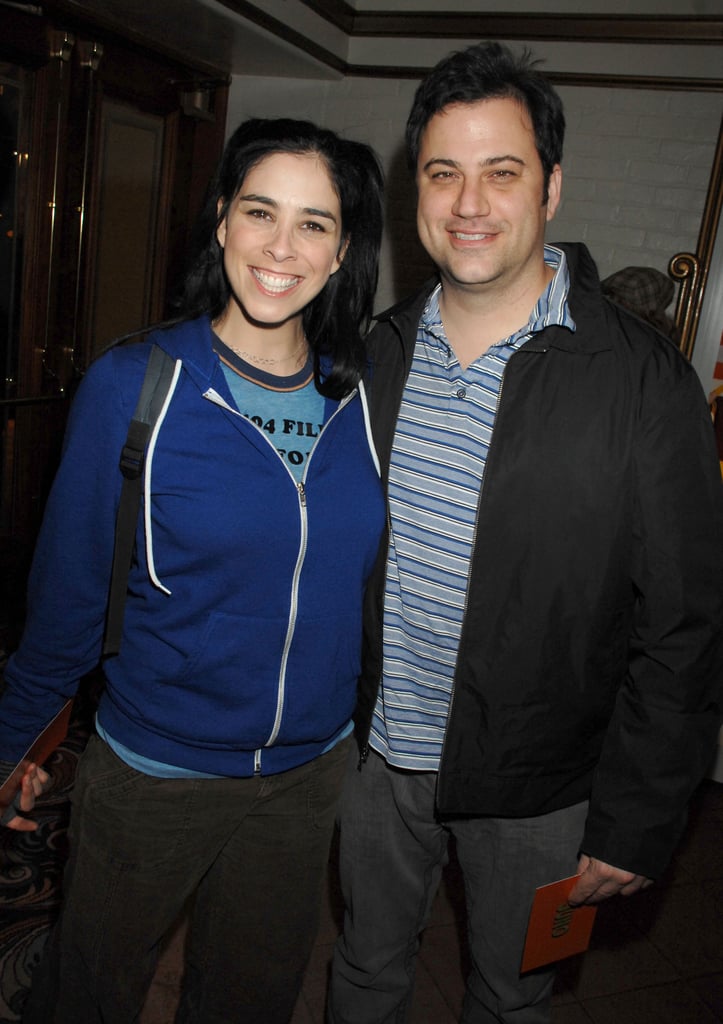 They're with other people now, but when Sarah Silverman and Jimmy Kimmel dated for several years in the mid-2000s, they were the ultimate comedy power couple. The late-night host even got worked into the stand-up comedian's bits, like in this famous joke [4] about their different religions: "I wear this St. Christopher medal sometimes because — I'm Jewish, but my boyfriend is Catholic — it was cute the way he gave it to me. He said if it doesn't burn through my skin it will protect me."
Gene Wilder and Gilda Radner
Perhaps the comedy world's greatest power couple is Gene Wilder and Gilda Radner. Willy Wonka and the legendary queen of Saturday Night Live [5] starred in several movies together before her death in 1989.
Cobie Smulders and Taran KIllam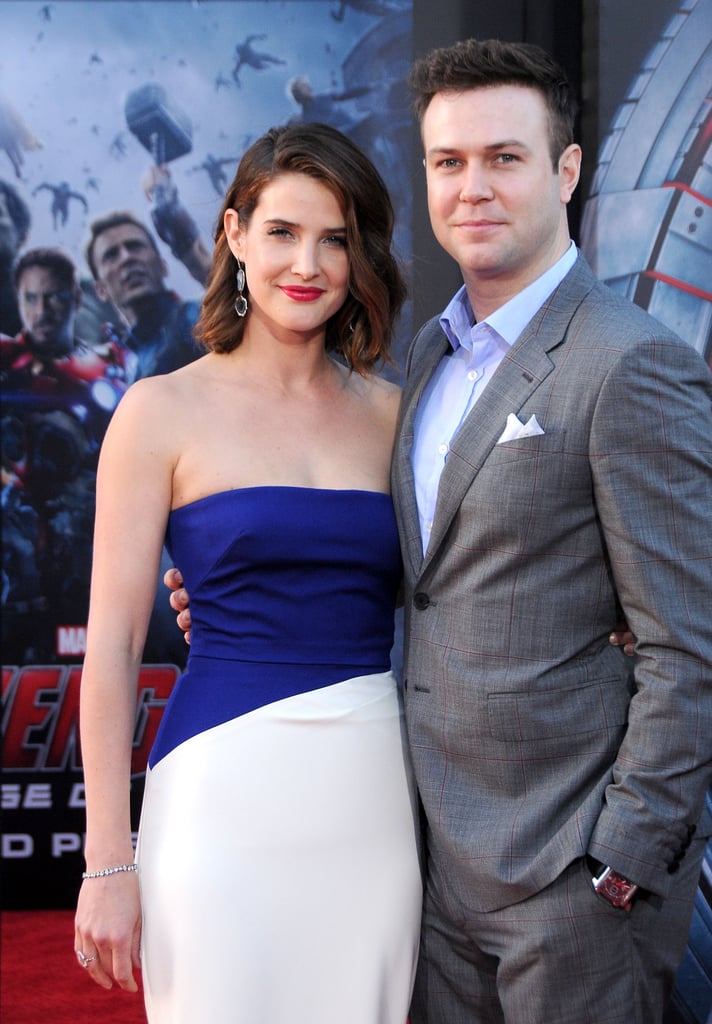 She cracked you up for nearly a decade on How I Met Your Mother [6], and he cracks you up weekly on Saturday Night Live [7]. This married couple is raising two kids, who are clearly going to be the funniest children ever.
Chelsea Peretti and Jordan Peele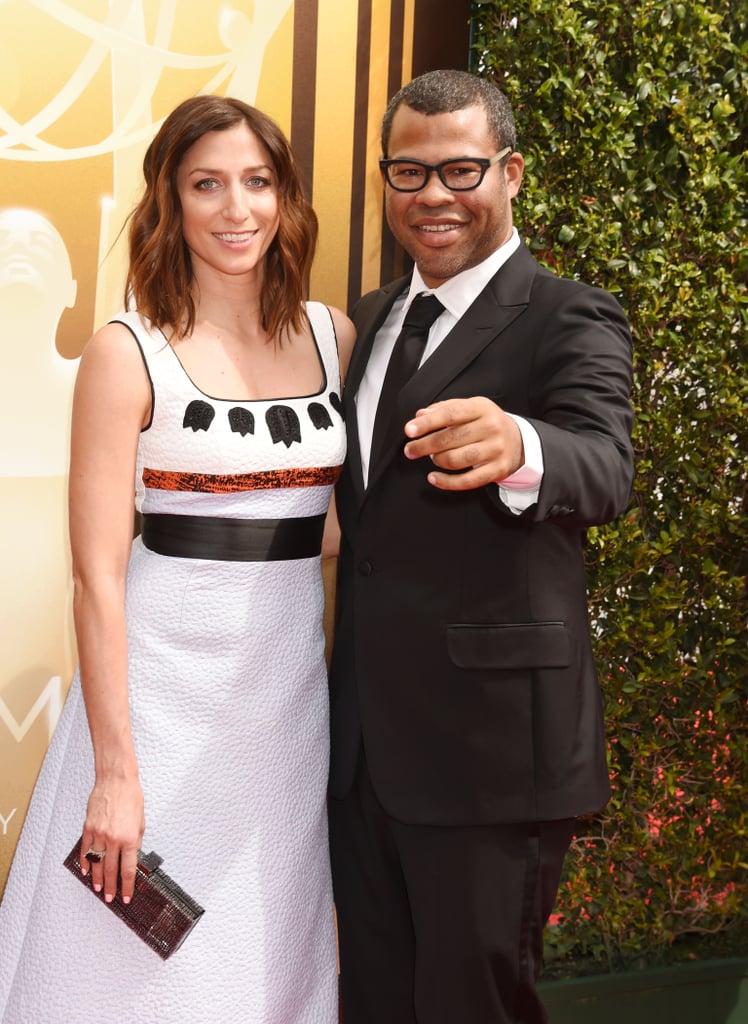 Stand-up comedian, comedy writer, and Brooklyn Nine-Nine star Chelsea is with another extremely funny person: Jordan Peele [8], one half of the comedy pair responsible for Key & Peele. They're about to make it legal, too, having gotten engaged [9] over the Thanksgiving weekend.
Kaitlin Olson and Rob McElhenney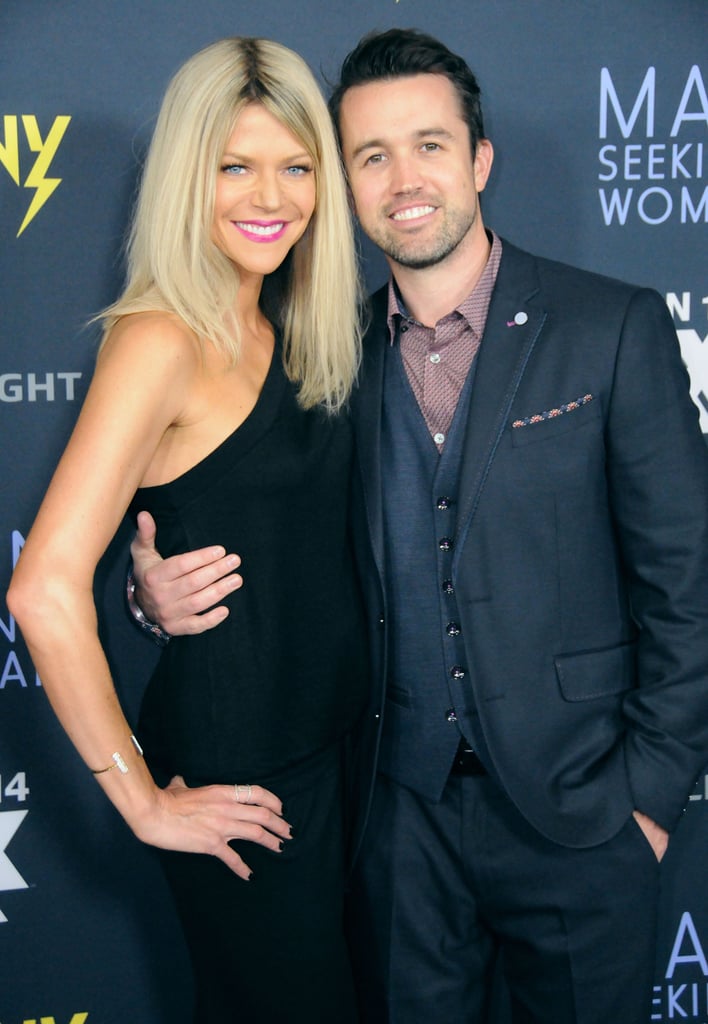 It's Always Sunny in Philadelphia stars Kaitlin Olson and Rob McElhenney are both so funny on their long-running FX comedy and, of course, met on the set of the show.
June Diane Raphael and Paul Scheer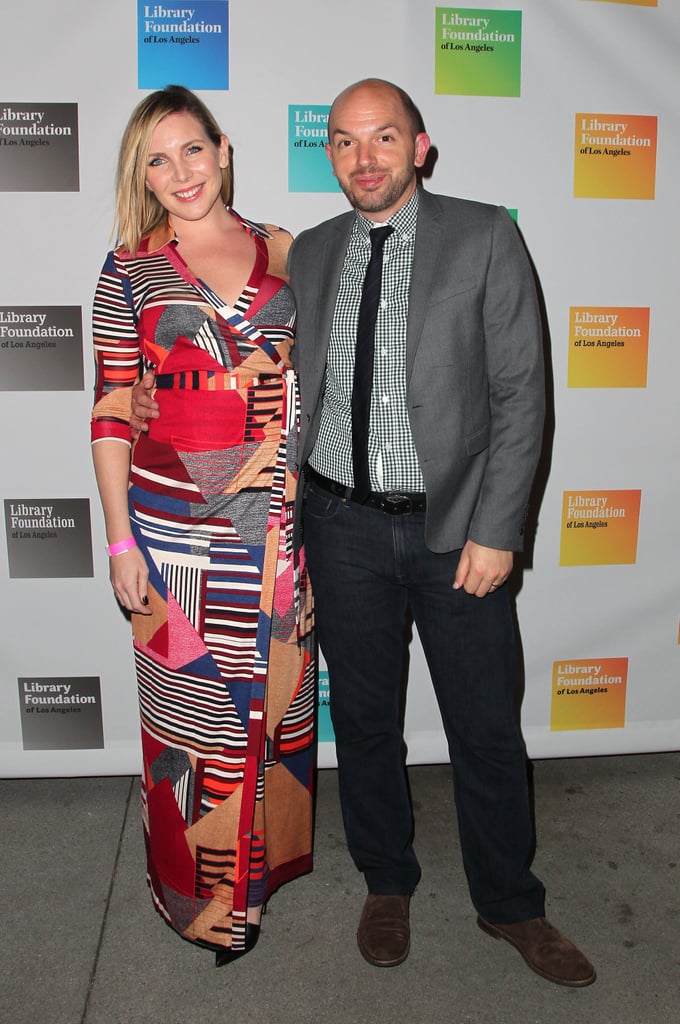 Grace and Frankie's June Diane Raphael frequently collaborates with Casey Wilson on comedy projects, but she's married to The League star Paul Scheer, with whom she also frequently collaborates. They even have a movie podcast together called How Did This Get Made?
Jim Carrey and Jenny McCarthy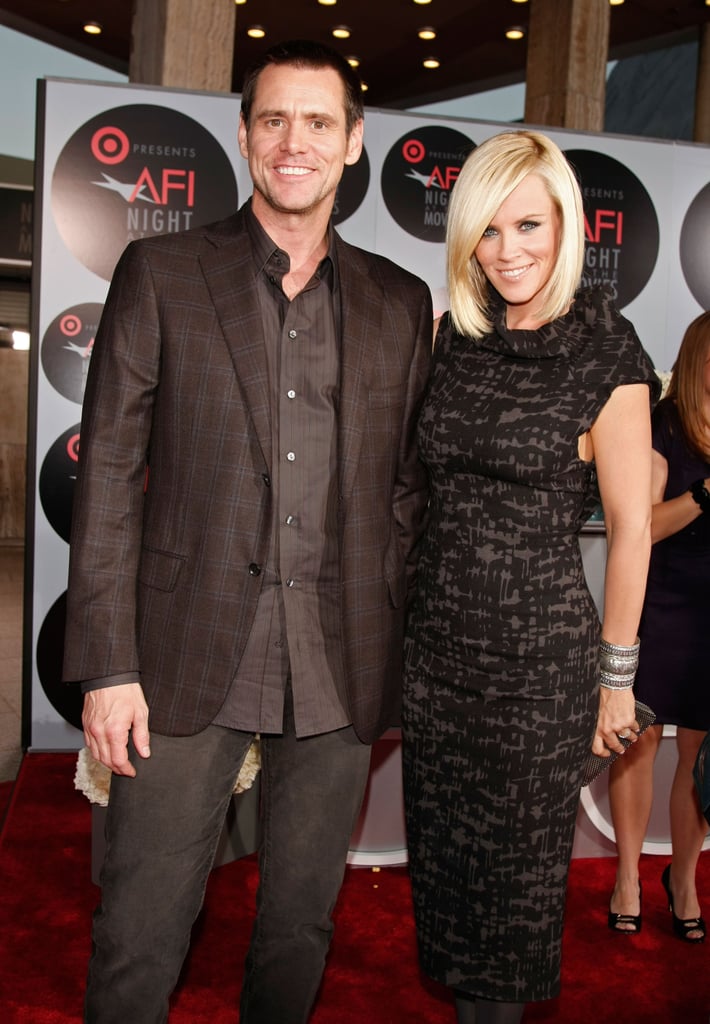 The superstar comic actor and the outspoken talk show host dated for five years, until 2010.
Katie Aselton and Mark Duplass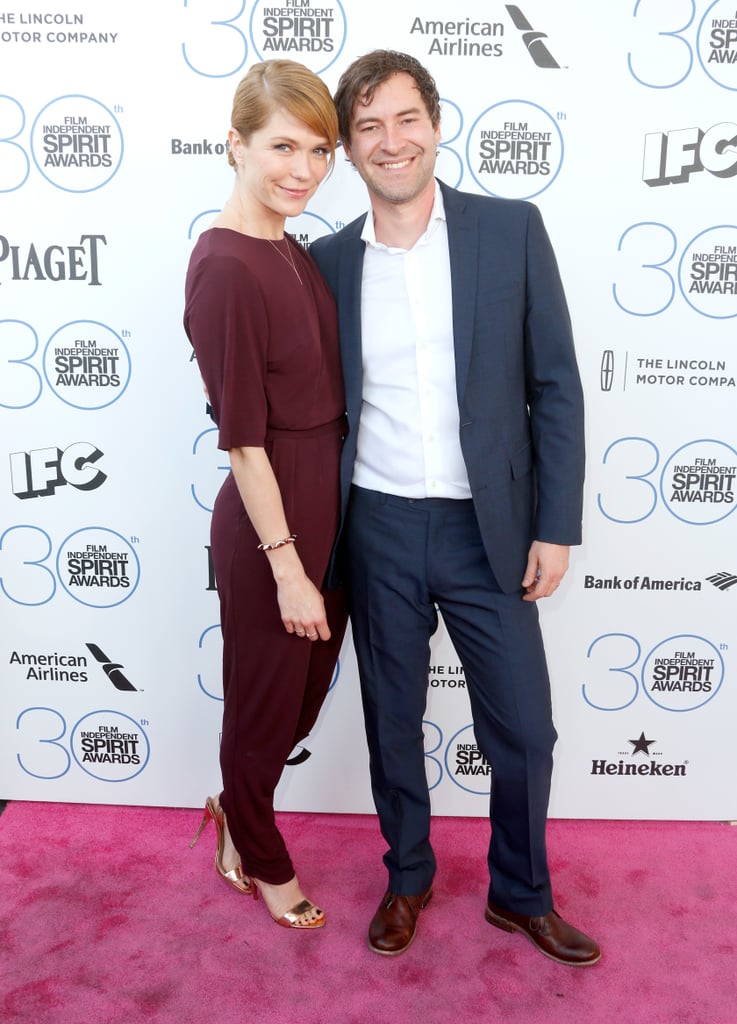 While both stars have serious indie cred (she directed Black Rock and The Freebie, and he created HBO's Togetherness and multiple critically acclaimed films), they have also been yukking it up on dirty FX comedy The League for the last six years.
Moshe Kasher and Natasha Leggero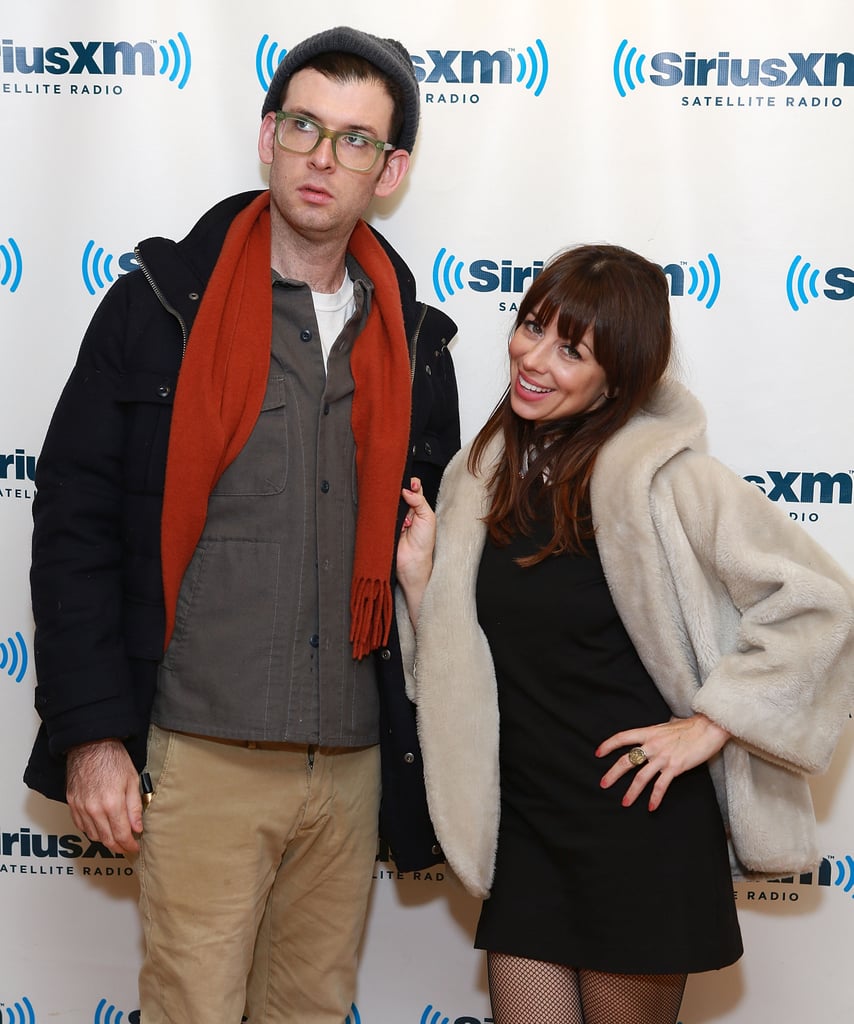 Stand-up comedians Moshe and Natasha are an up-and-coming comedy power couple; Kasher is an actor and comedian, and Leggero was seen earlier this year making the best jokes at the Justin Bieber roast [10]. The two just tied the knot in October 2015 [11].
Tom Hanks and Rita Wilson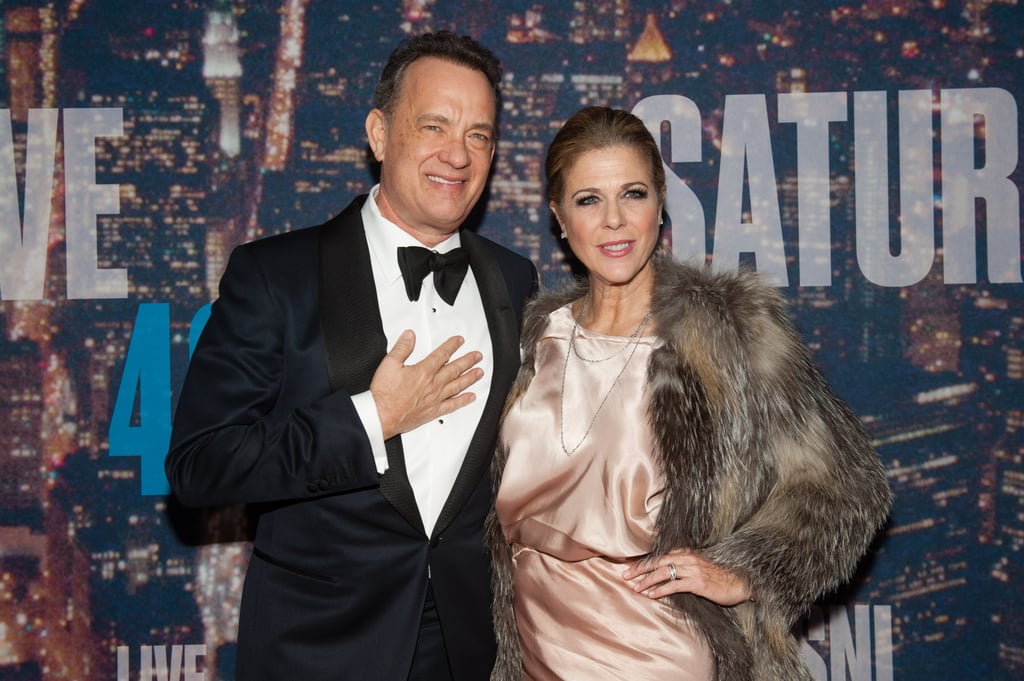 They both have tons of serious-actor roles on their résumés, but they both got their starts as comic actors, even meeting on the set of the comedy Volunteers.
Rhea Perlman and Danny DeVito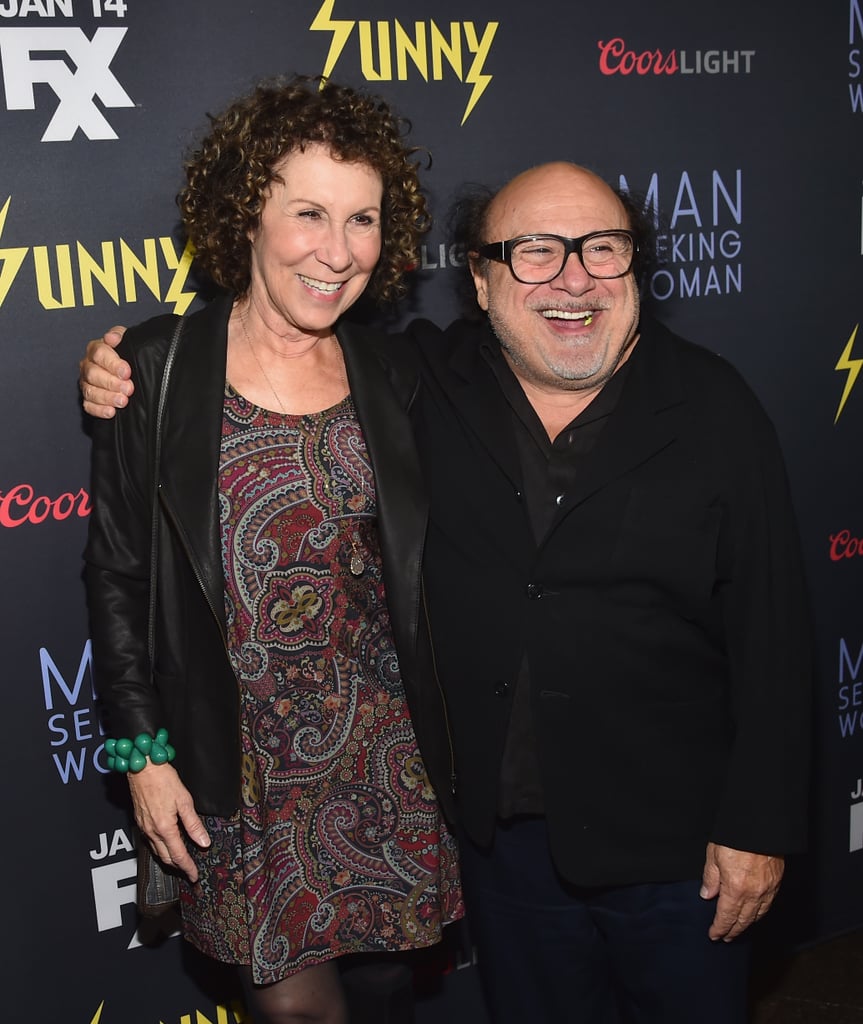 Comedy icons Rhea and Danny had a brief separation in 2012, but they quickly reunited and have been together for over 40 years.
Jon Hamm and Jennifer Westfeldt
The Mad Men [12] star is no stranger to comedy [13], and while writer/director/actress Jennifer cast Jon in comedies she's written like Friends With Kids and Kissing Jessica Stein. They broke up in 2015, but continue to separately be hilarious and charming.
Bill Hader and Maggie Carey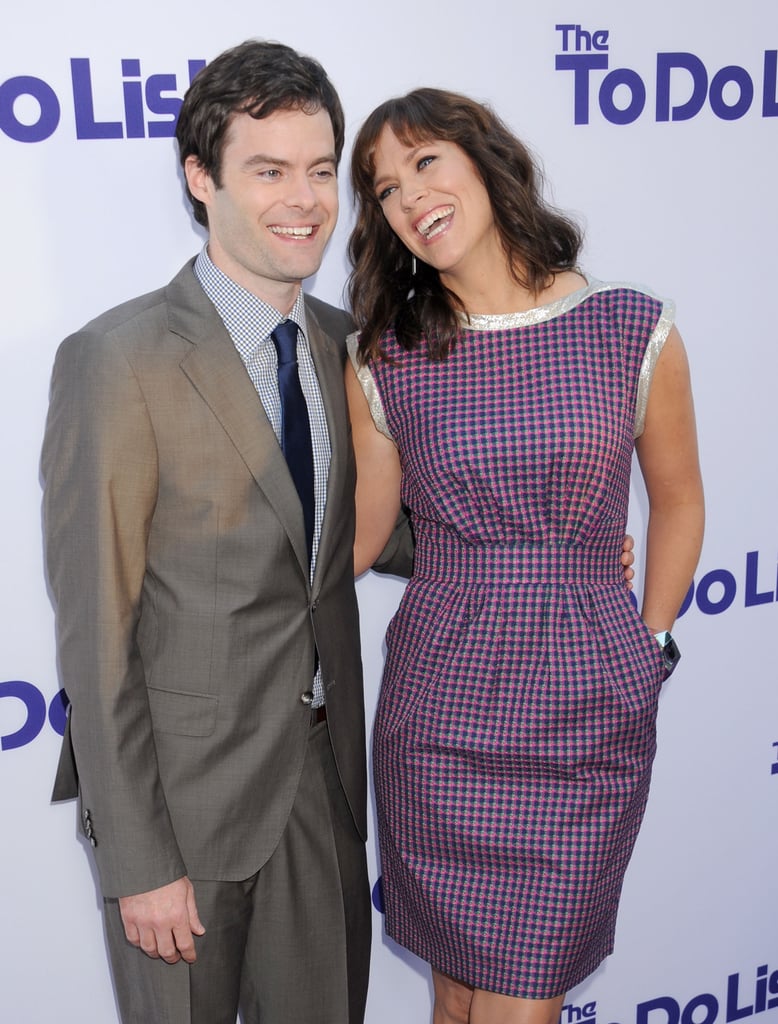 While you may be much more familiar with funnyman Bill Hader than his wife, Maggie Carey, you probably know some of her work, where she is hands-on behind the scenes. She wrote and directed raunchy comedy The To Do List and has directed HBO series Silicon Valley.