Celine Dion Donating Money to Las Vegas Shooting Victims
Celine Dion Donates Proceeds From Her Las Vegas Residency to Victims of Mass Shooting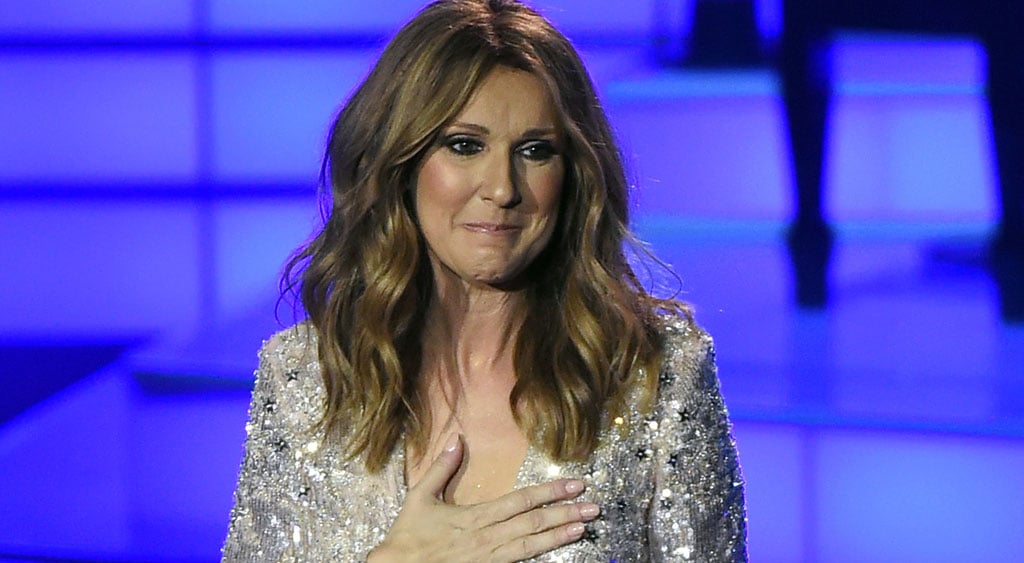 Celine Dion returned to the stage on Tuesday for the first time since the devastating shooting at Las Vegas' Route 91 Harvest Festival that killed at least 58 people and injured more than 500 others. The singer resumed her residency at The Colosseum at Caesars Palace, where she opened the show with an emotional message for all those affected by the horrific tragedy.
"I hope that you're doing OK," she said to the audience. "Before we start the show, I need to talk to you for a moment. I never start the show like this but tonight is very different. On Sunday, we lost too many beautiful, innocent souls, and so many are still suffering. But tonight we're going to let these families know that we are supporting them and that we will help them through their tragic loss. We dedicate tonight's show to all of the victims and their families, and to the first responders, and to the doctors and nurses who are working around the clock to save lives, and to so many heroes who did whatever they could to help complete strangers in a time of desperate need. Thank you so much for being here."
The legendary singer, who lost her husband, René Angélil, to cancer in 2016, also announced that she will be donating the proceeds from the show to the victims and their families. After admitting she struggled with the decision to return to the stage just two days after the shooting, she assured the audience they were all in this together. "They are going to need a lot of love. A ton of emotional support, as well as a great deal of financial aid," she continued. "So I want you to know that all the proceeds for tonight's show are being donated to the victims' families on your behalf." What a woman.
Image Source: Getty / Ethan Miller