Channel Zero: No End House Video
I Checked Out the Horrifying House in Dubai From That Video Going Viral ... and Here's What Happened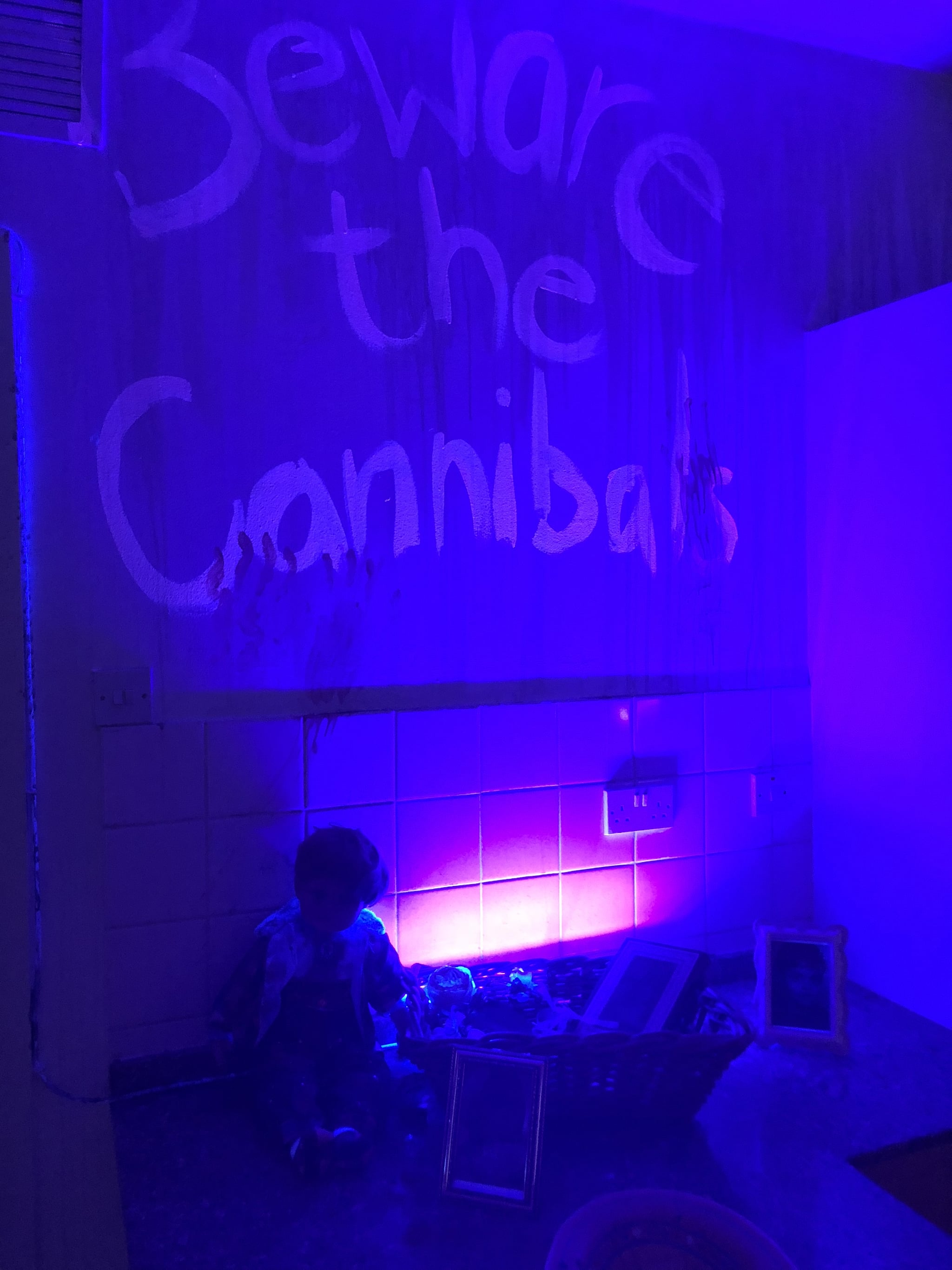 Its seems like everyone's talking about that horror prank that SYFY pulled in an abandoned house in Dubai recently – a Facebook video shows unsuspecting villa viewers getting the life frightened out of them as they made their way through the spooky space. And while many commenters are skeptical about whether the reactions on the clip – currently going viral on social media – are real or fake – I can't speak for individuals who experienced it before me but here's my story as the final visitor before they broke the set down and restore it back it back to Dubai glamour.
I was invited to the house by SYFY, not under the pretense that I was checking out a house up for rent, I knew it was an experience to promote Channel Zero: No End House, but I didn't quite know what was involved.
When I arrived at the location, I thought I was going to settle down and get a preview of the first episode of the show. That was true, but first I had to make my way through to the screening room (in room 7) after first seeing what was behind 6 other doors. It was then that the forms came out where I basically signed away any right to sue if I had a heart attack as a result of getting spooked, which of course, made me even more anxious.
Something about going in after 8 p.m. made me walk around the house taking pigeon steps initially, everyone else who had experienced it that day could run out to daylight if the Boogie Man came for them but I'd be escaping into what in my opinion could be even scarier – pitch black and no street lights. I soon decided that it was better to get to the end quicker.
All windows were boarded up and the place was absolutely filthy, and I'm not just referring to the dirty plates in the kitchen. The floors were soiled and slippery plus the place was incredibly hot to make it especially uncomfortable. Upon opening the first door there five others, each with numbers scrawled on them; some opened, some were locked, the reason why was to be revealed later.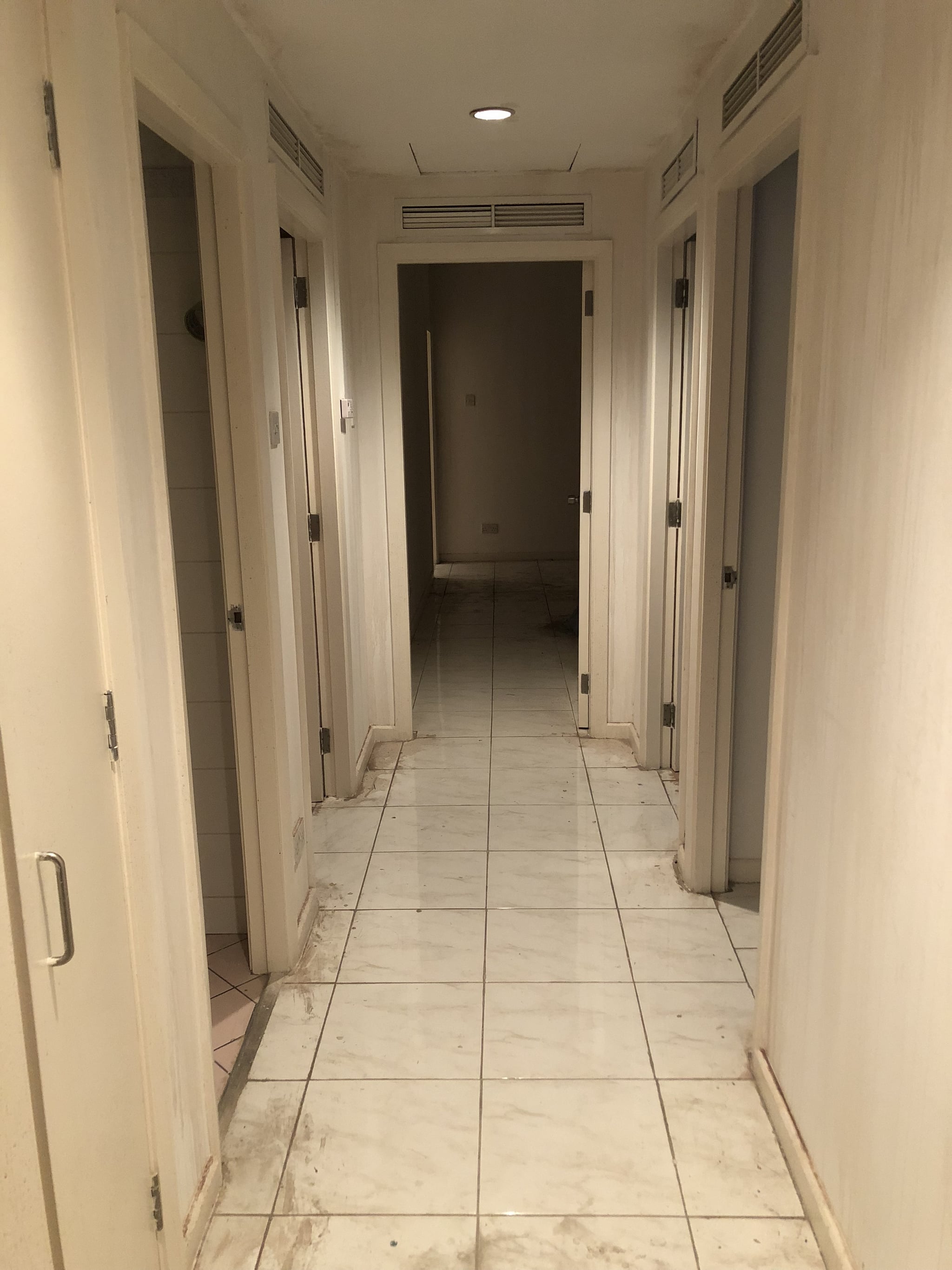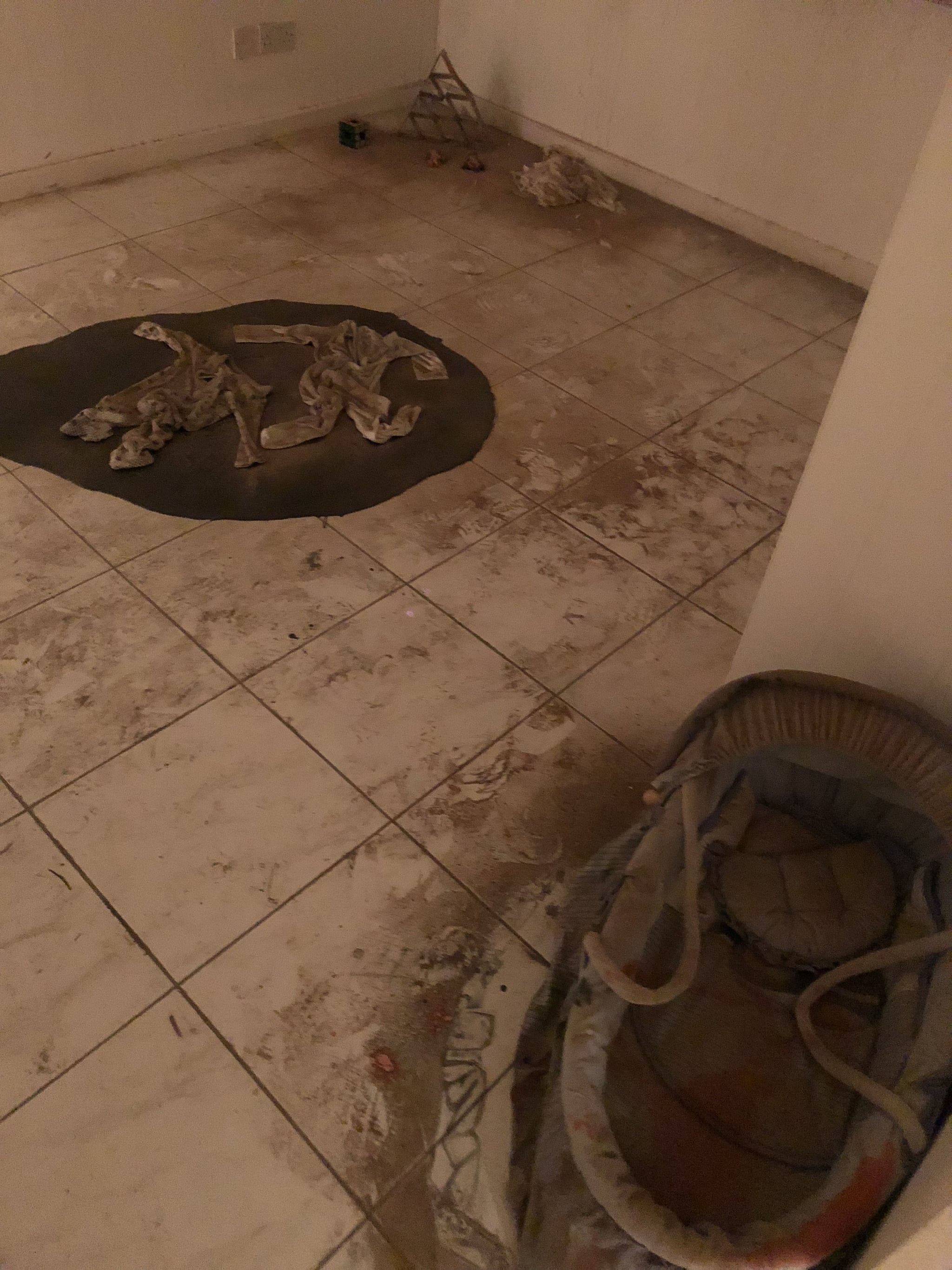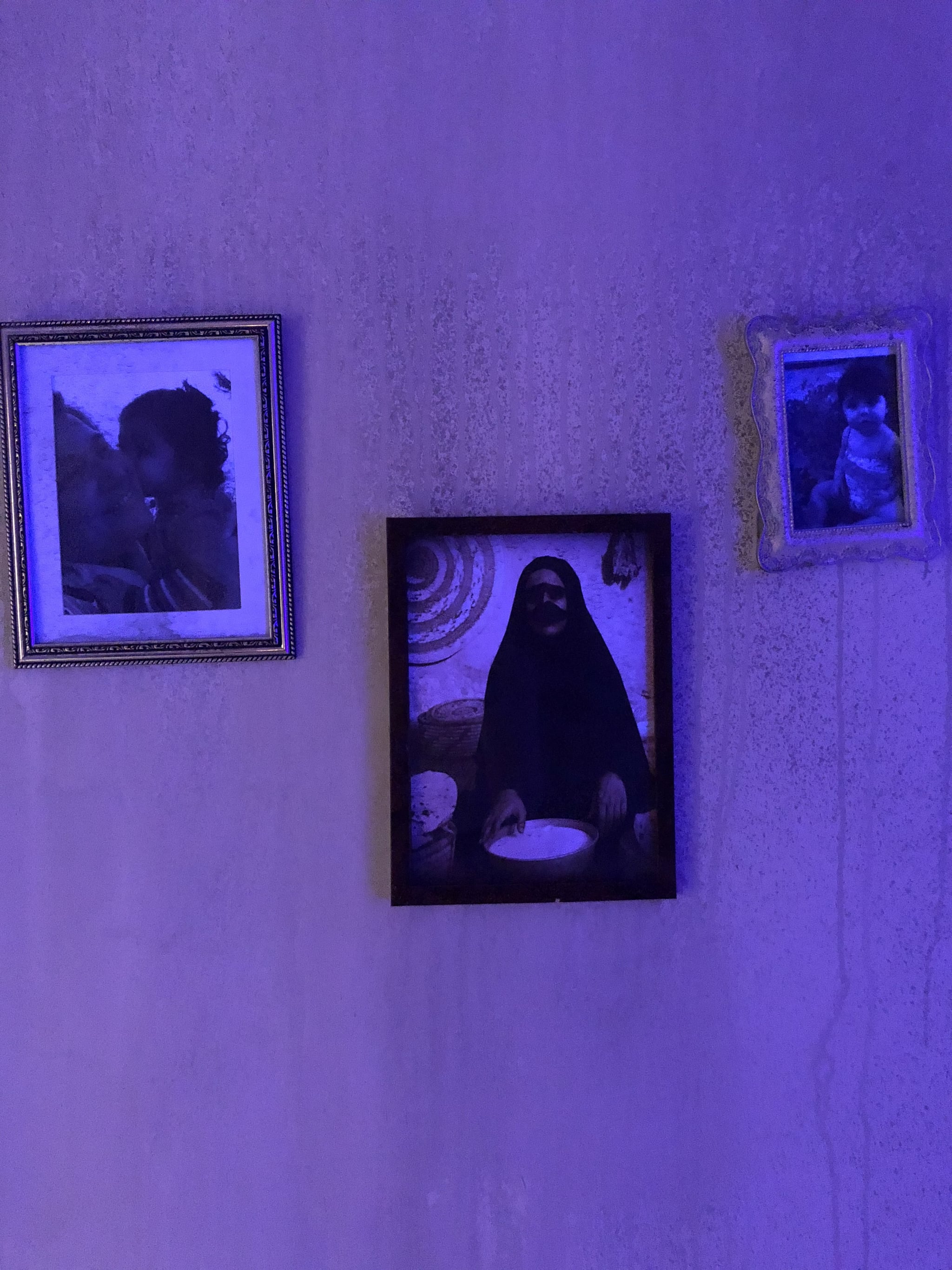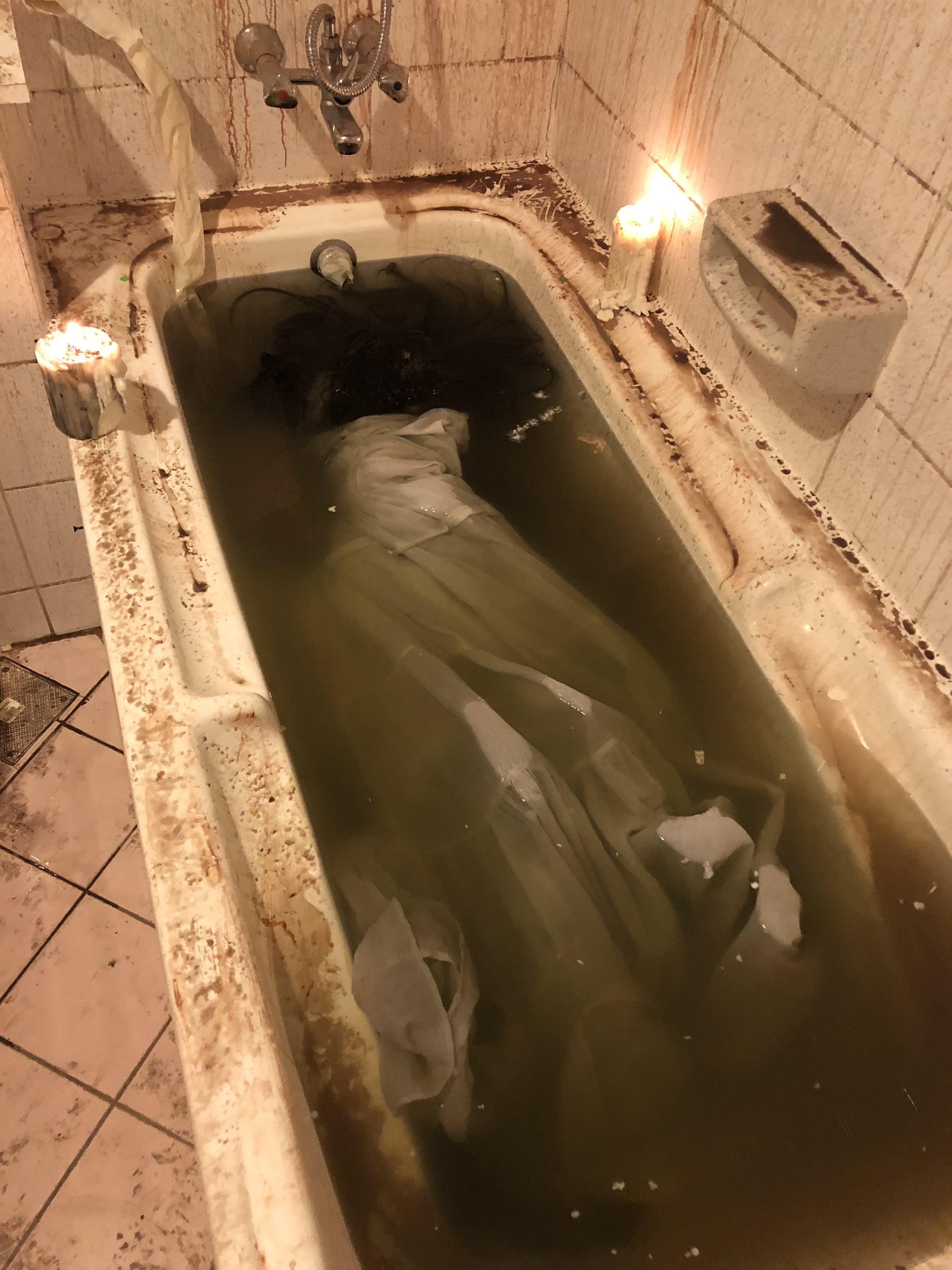 The first room we entered had a baby doll rocking back and forth. Every time I moved forward to investigate, it seemed to stop and then start again and we couldn't see any strings being pulled. Super creepy.

Next up was the master bedroom, it was where the noise of children crying that we'd heard earlier, was coming from. Dirty baby clothes were tossed on the floor and we were certain there was something in the wardrobe but didn't dare to slide back the door. So far nothing had jumped out at us but having to enter the shower room was a challenge as we knew something would be lurking. Alas, there was nothing. We'd let ourselves get carried away with our imagination and scarpered off to the next room.
Door 6 was definitely the scariest; eerie music played on an old radio and I worked up the courage to pull back the curtain (thankfully nothing was there either) but forced my friend to lead the way into the bathroom, where there appeared to be a floating body. As we screamed and its head seemed to turn, we spun around to dash out of there only for the door to slam in face and the horrifying images and loud screams to appear in the mirror next to us.
We thought that might be the end but as we ran to the final door it was jammed and something behind the walls came alive, reaching out to us. Even as we turned away, a doll on the counter started moving its head and it felt like the horror would never end! They didn't leave us screaming too long though and eventually opened the screening room door and the pranksters revealed themselves before we got stuck into the first episode which inspired some of the things we saw in the house.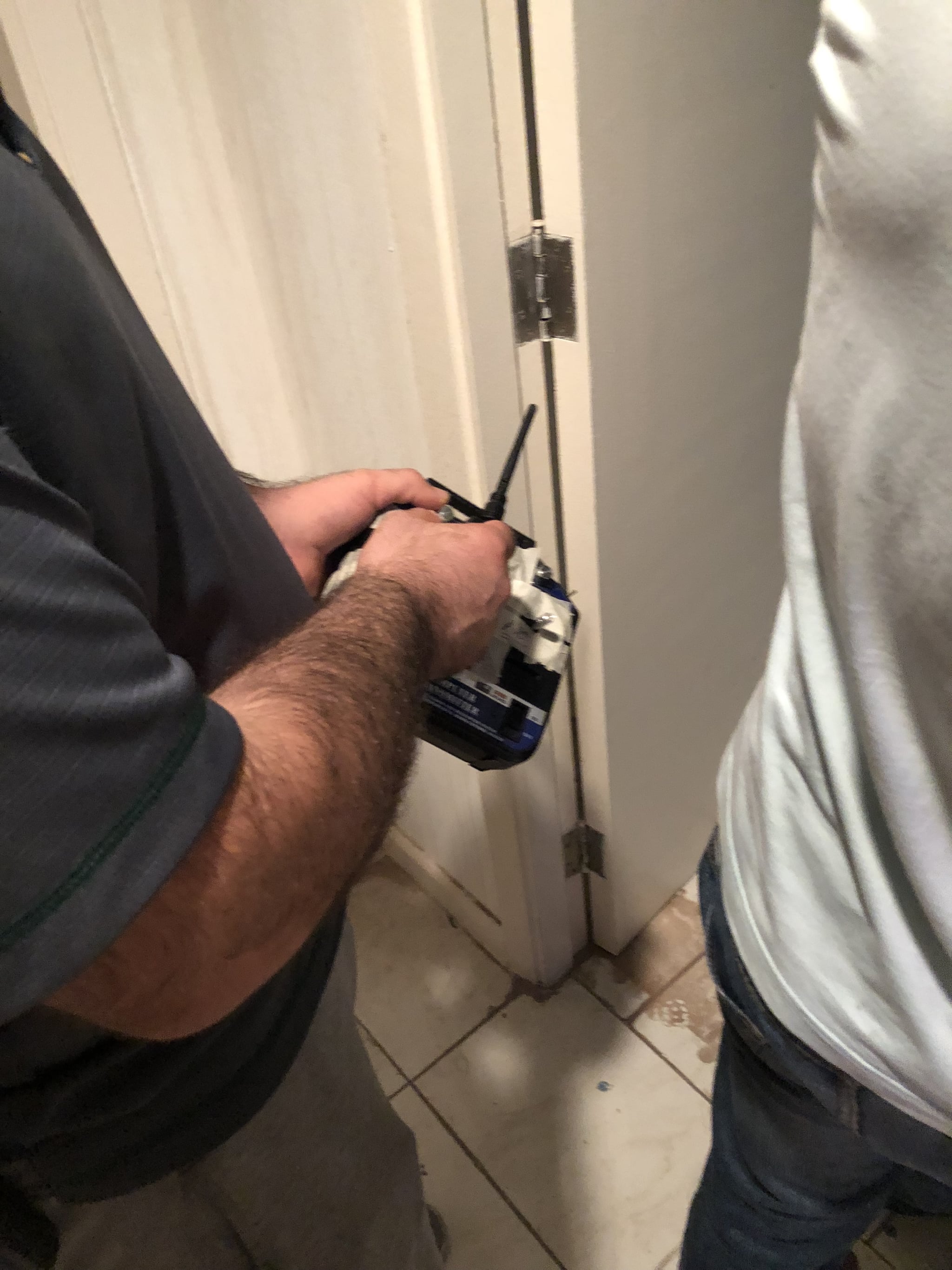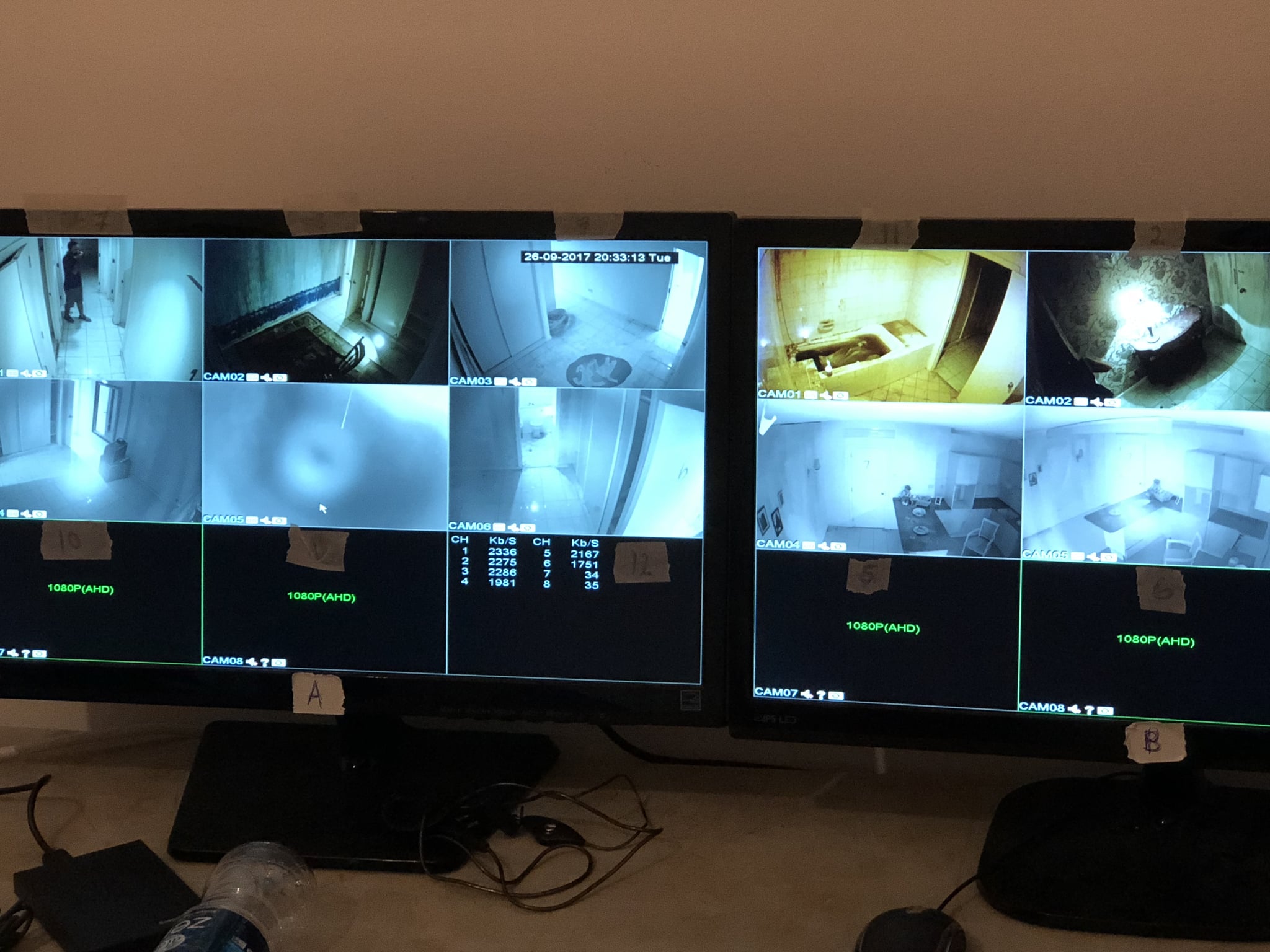 As POPSUGAR Middle East was the last group to get a look in the team showed me the mechanics they used operate the whole thing, including remote controls to move the rocking chair and Chuckie-style doll on the counter. Behind the closed doors, they'd been watching us to time everything down to slamming the door behind us and the grabby wall. Brilliant.
After seeing the first episode, a lot of the things we saw in the house made total sense. It's about a girl named Margot Sleator and her friend Jules who enter a bizarre house of horrors that has shown up in their town. John Carroll Lynch from American Horror Story also stars in the 6-episode series and you can watch it on SYFY (available exclusively on OSN) 9 p.m. KSA and 10 p.m. UAE time, starting October 3 and every Tuesday after that.
Watch my experience above, and the Facebook clip below.
We posted a fake ad for a villa to rent in Dubai, the visitors had no idea they were actually stepping into the #NoEndHouse! Catch Channel Zero: No End House October 3rd on #SYFY. First & Exclusive on OSN

Posted by SYFY on Saturday, September 30, 2017