Chris Evans Quotes About Breaking Up in Elle Magazine
Even Breaking Up With Chris Evans Sounds Like a Freakin' Dream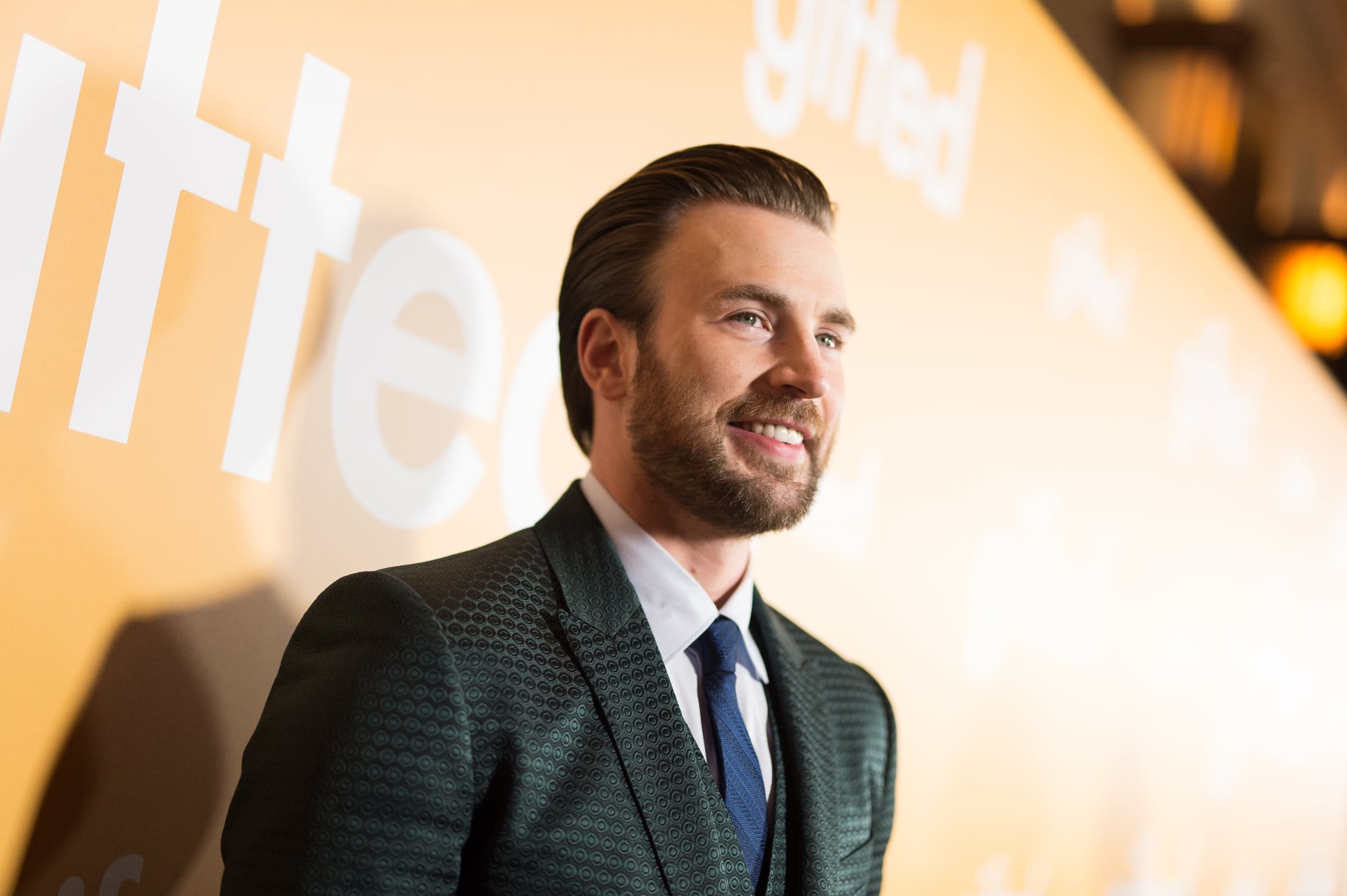 By all accounts, Chris Evans sounds like the world's greatest boyfriend. Not only do you get to gaze upon his Captain America body on the reg, but according to ex-girlfriend Jenny Slate, "he's like primary colors" and his heart "is probably golden-colored, if you could paint it." On top of that, it seems that breaking up with the Gifted actor is just as painless.
"I've had no bad breakups in my life. Typically, if I see an ex, I give a big hug, and it's wonderful to catch up," Chris said in the May issue of Elle magazine. "If you're ever fortunate enough to love someone and have them love you back, it's worth protecting that. It's rare that someone can truly know you. If you've broken through that kind of wall, I think it's important to value that." When asked if he thinks his exes — who include Jessica Biel, Minka Kelly, and Jenny — would agree, he replied, "I hope." Chris and Jenny recently reunited at the Gifted premiere following their February breakup, and the former couple seemed to be in good spirits. They happily posed for photos together and shared a few laughs on the red carpet, making it seem like they're on friendly terms.
Although Chris hasn't been linked to anyone else since his recent split, the actor added that he's definitely got kids on the brain after moving home to Massachusetts to spend time with his sister's three children. "I feel deeply connected to my inner child," he said. "When I see a bounce house and those little cups of ice cream, I'm like, 'Sh*t. Where's mine?' I'm not ashamed of the parts of my youth that I'm still connected to, whether it's cartoons or Disney World or Christmastime. I think they're a real representation of my true self before the world had its impact on me . . . Sometimes when you see a group of grown-ups together acting like adults . . . it's just not in me. I always kind of feel like a little kid trapped in a 35-year-old's body." A very ripped, very sculpted 35-year-old's body, that is.
Image Source: Getty / Emma McIntyre