Chrissy Metz Quotes About Her Childhood March 2018
Chrissy Metz Opens Up About the Physical and Emotional Abuse She Suffered as a Child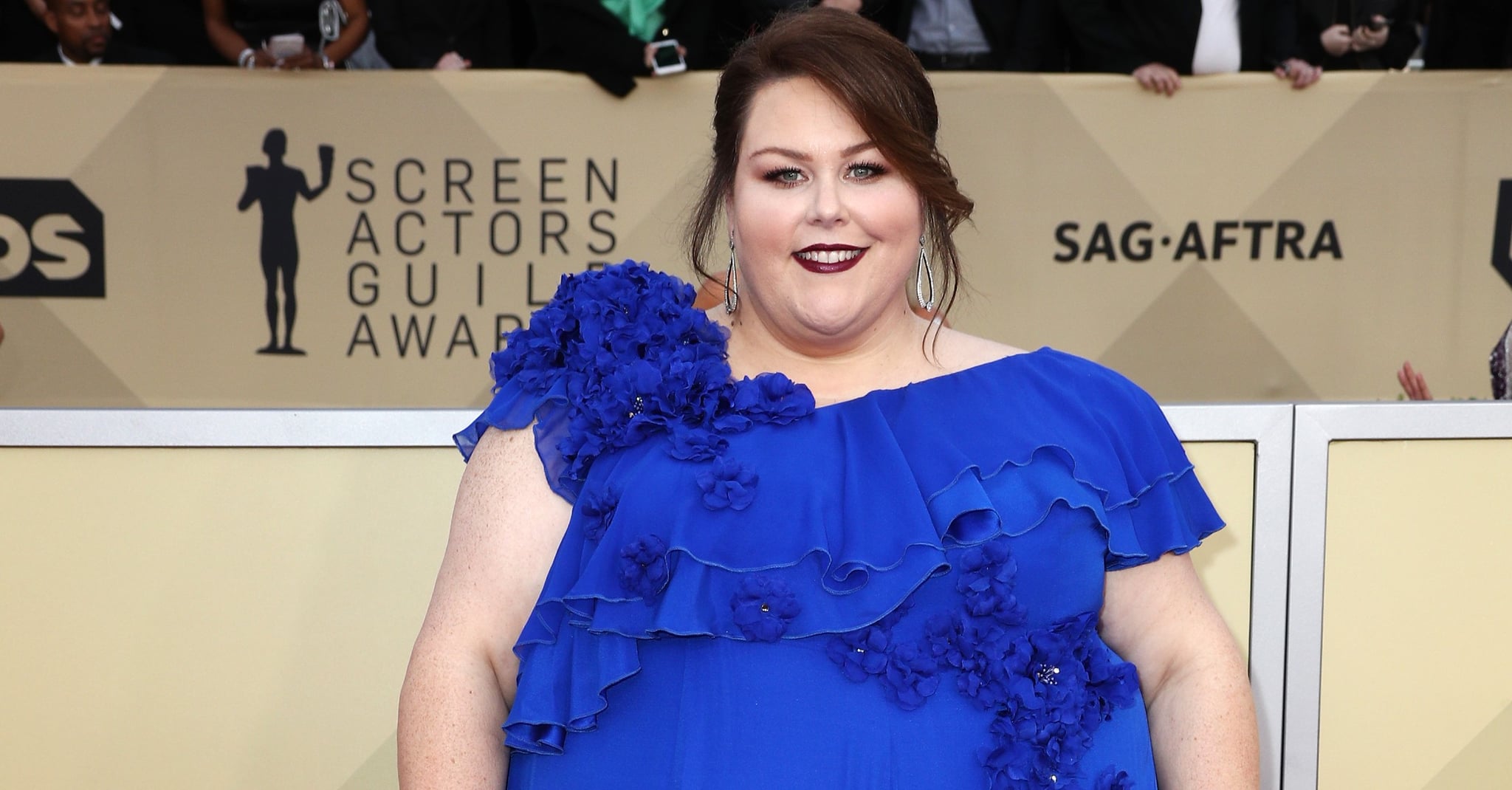 We all love Chrissy Metz as Kate Pearson on This Is Us, but her powerful story about her struggles growing up just might make you love the 37-year-old actress even more. In her new memoir, This Is Me, Chrissy courageously opens up about the physical and emotional abuse she faced from her step-father, Trigger, as a child.
"My body seemed to offend him, but he couldn't help but stare, especially when I was eating," she writes in her book. "He joked about putting a lock on the refrigerator. We had lived with a lack of food for so long that when it was there, I felt like I had to eat it before it disappeared. Food was my only happiness."
The This Is Us star went on to explain that her mother, Denise, raised her and her two siblings, Monica and Phillip, on her own after Chrissy's father left them when she was just 8 years old. Denise had another child named Morgana before she met Trigger and got hitched at the courthouse.
"Soon she was pregnant again, with another girl, Abigail," Chrissy shared. "Trigger loved his two biological children, and was even welcoming to Morgana. Me, not so much. My mother was always at work, so she didn't see how he treated me."
Chrissy says the mistreatment from Trigger, which included shoving, slapping, and punching her body, led her to sneak chips and cookies in the middle of the night in order to get a "brief bliss of numbness." The actress also got candid about the emotional abuse, detailing that her step-father weighed her on a scale and screamed at her for her size.
Today, Chrissy says she and Trigger are in a better place and revealed that he is remorseful for his behavior. She also says she has "no regrets" about her rough upbringing. "I'm a tough cookie," Chrissy told People magazine. "But it's one of those things that attempts to break your spirit."
In her book, she writes, "We all go through stuff. But I truly believe that everything that happened to me, happened for me. [I've learned] some beautiful lessons." We couldn't agree more.