Coco's Creators Talking About LGBTQ+ Pixar Movies
The Creators of Coco Tease Potential Upcoming LGBTQ+ Pixar Projects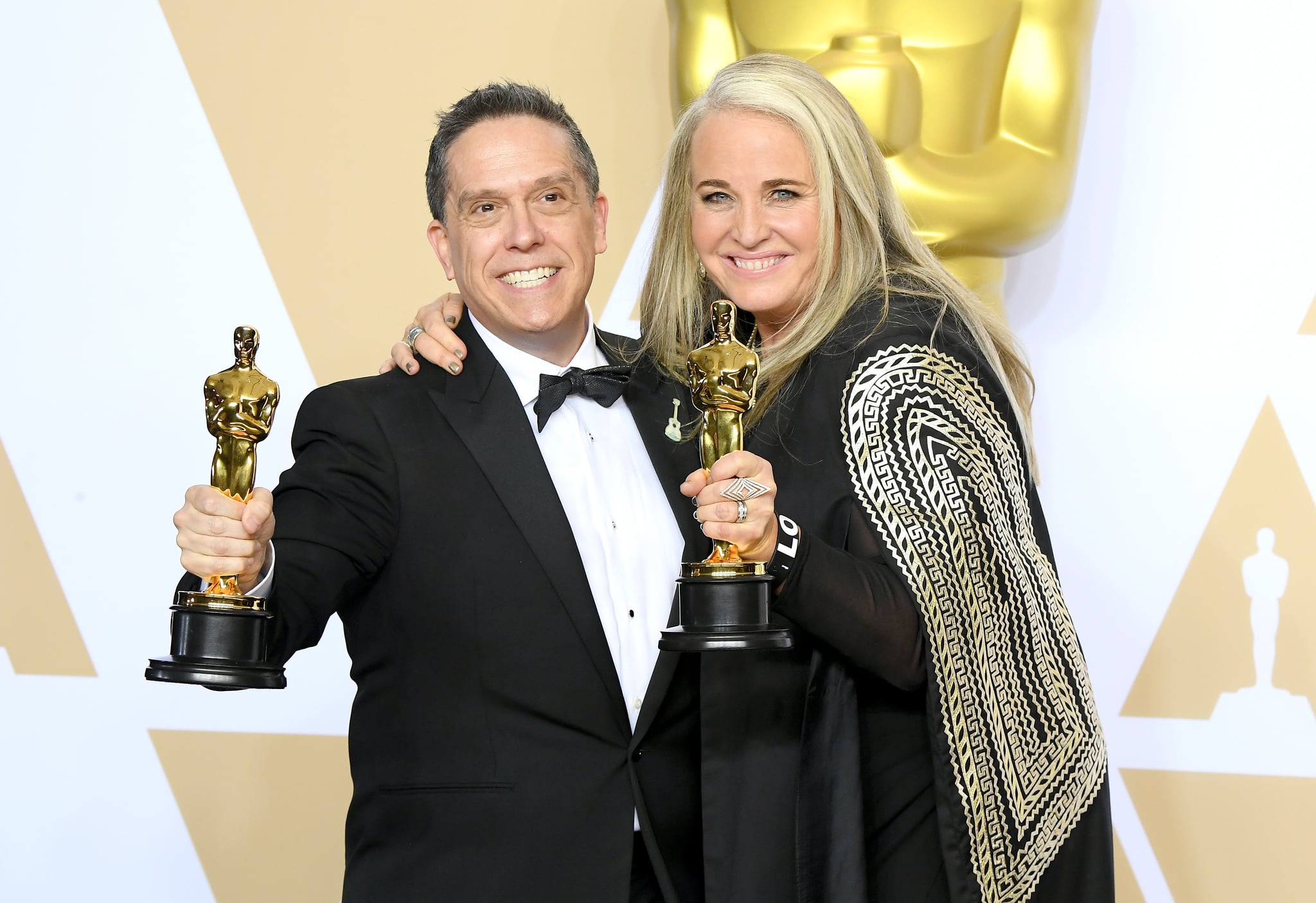 When Coco won the Oscar for best animated film on Sunday night in LA, it marked a special benchmark in cinematic history. Not only is the film beautiful and tear-inducing, but it's a crucial beacon of representation for the Latinx community. In their Oscars acceptance speech, producer Darla K. Anderson, screenwriter Adrian Molina, and director Lee Unkrich all paid beautiful tribute to Mexico. Once they got backstage, they even discussed the future of representation in Pixar's films.
Back in the press room, the creative forces behind Coco were asked if Pixar would ever venture into LGBTQ+ representation with its storytelling. Anderson gave an eloquent answer about how much Coco has achieved and proven with its success. When it comes to LGBTQ+ storytelling, Anderson said, "That's a dream, yes. I think every kind of diversity. LGBTQX. Coco is a great example of diversity and representation and the success of that, and I think all of us would be very excited to have characters like that represented as a protagonist role in every realm."
Perhaps even more exciting, though, is Anderson's insinuation that LGBTQ+ stories and projects are already being pitched and discussed. "That would be a dream, that would be a hope," she said. "And we're all talking about all kinds of things like that right now." Seeing as Pixar already makes me weep uncontrollably, I can't imagine how beautiful and powerful a queer story would be.