Danneel Ackles Talking About the Supernatural Set March 2018
The Supernatural Set Is Basically a Great Big Day Care For the Ackles Family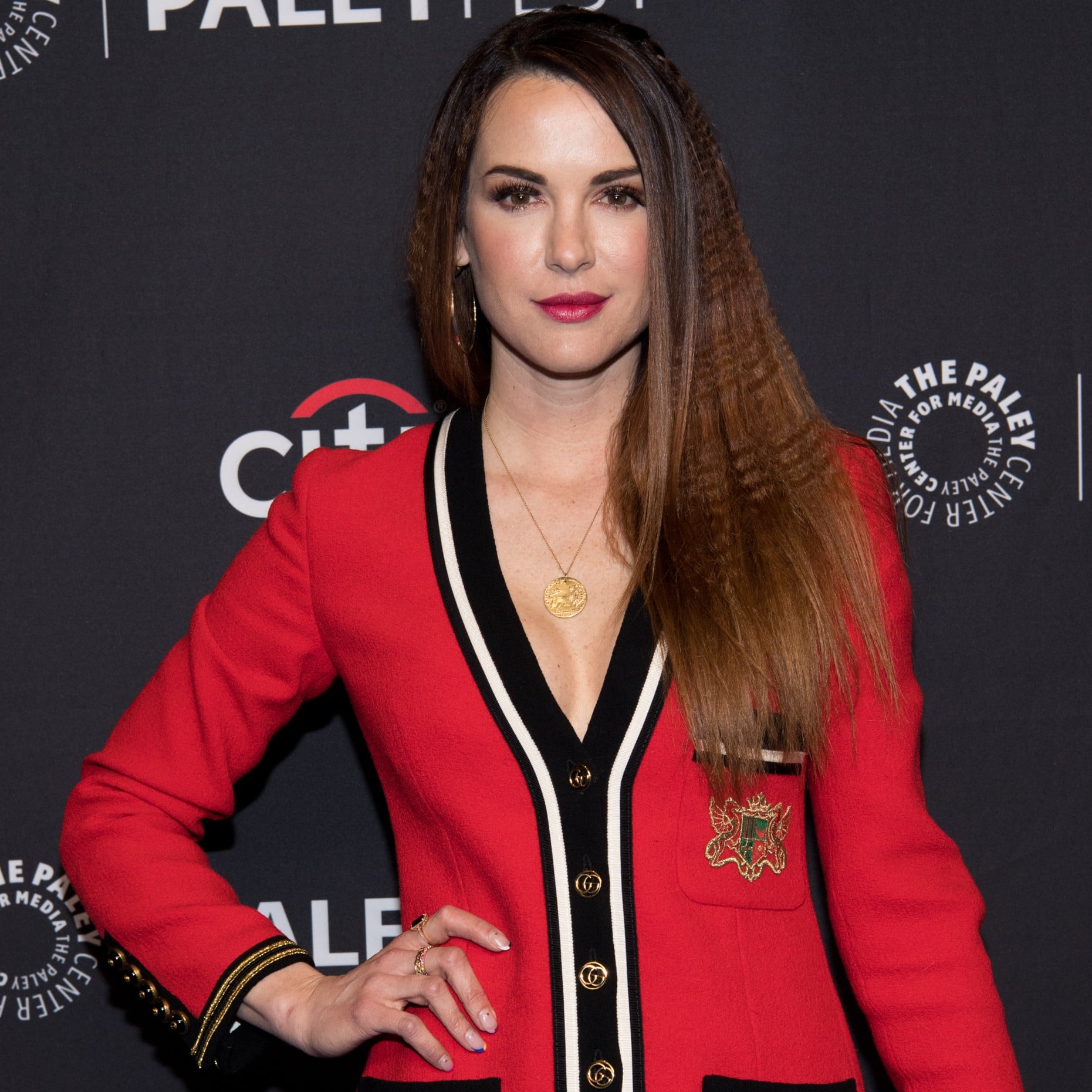 Late in 2017, Supernatural fans received some wickedly exciting news: after 13 seasons, Danneel Ackles (yes, she's married to Jensen) was joining the cast for a guest spot as Sister Jo. After the announcement, it wasn't long before we got to behold the faith healer in all her glory. As part of this year's PaleyFest in LA, Supernatural planned a panel to tease the arrival of "Scoobynatural," an insane crossover between the beloved CW tentpole and the iconic mystery-solving cartoon Scooby-Doo.
On the red carpet, I was able to snag some coveted time with the actress, who still can't believe Supernatural has made it this far. "It's really good," she said. "Like I said, I didn't think the show would go 13 seasons, so in 2006 when I wrote on Twitter that I would be joining the cast — I was like, 'Oh yeah, I'll do an episode or two in season 13.'" But Ackles's time on set has been about more than just joining the cast. She's become a part of the show's tight-knit family in a way she wasn't before. So tight-knit, in fact, that the set was basically one big day care for the Ackles family.
Just over a year ago, they welcomed twins Zeppelin Bram and Arrow Rhodes, and the couple welcomed Justice Jay Ackles in 2013. Clearly, they have their hands full with adorable little ones, but with both parents on set, the Supernatural crew was more than willing to pitch in. "The crew was incredible," Ackles said. "What other show could you possibly guest star on where you could hand your baby off to someone right off camera? And be like, 'Hold on while I do this scene.' The crew is just family, and I think it was just fun to be a part of that."
How do we get in the rotation in this daycare situation?! Send your tips to ILoveBabysitting@popsugar.com. Just kidding. Sort of.