David Beckham Announces UNICEF and Level Kids Partnership
David Beckham Made a Surprise Appearance in Dubai For the Sweetest Reason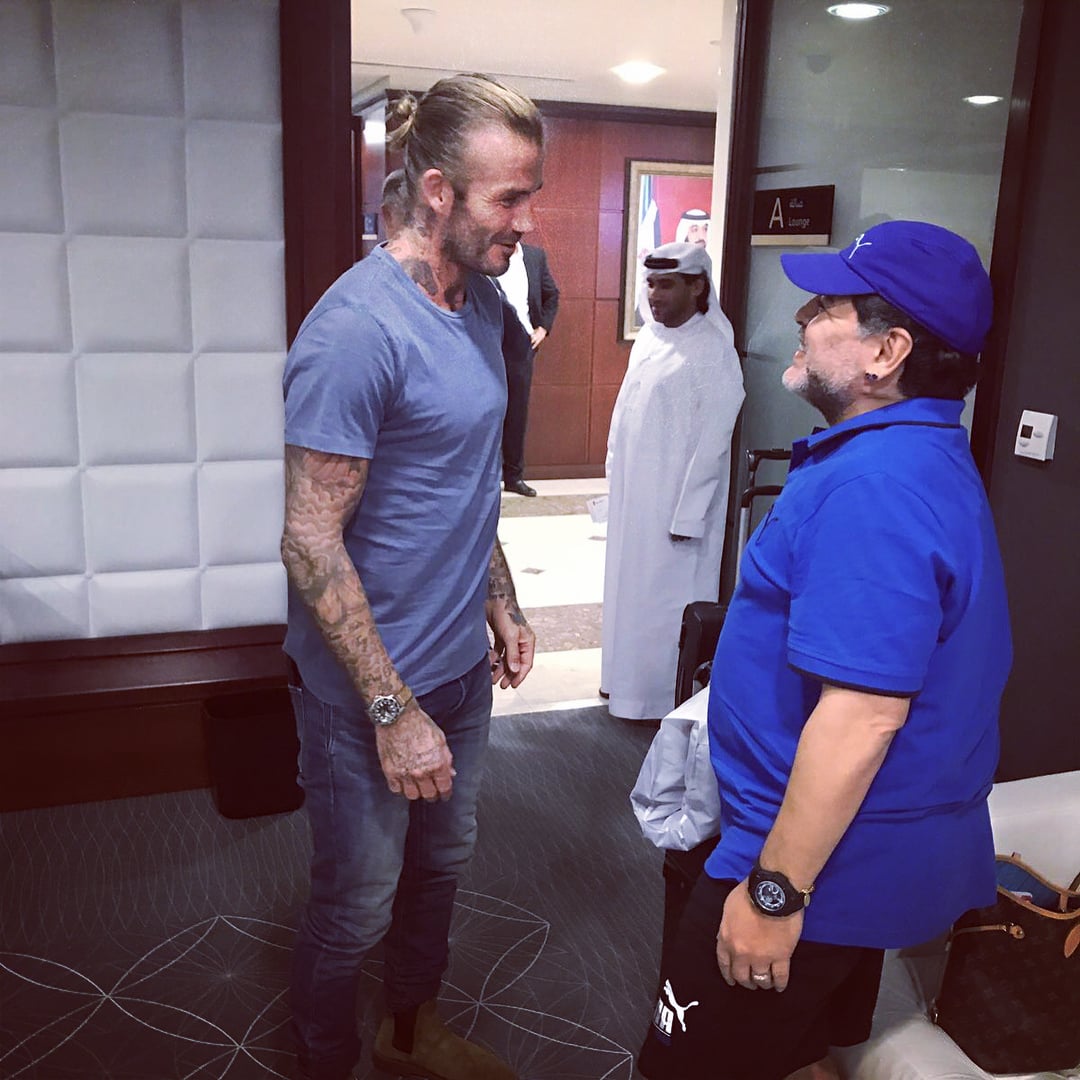 The last time he was in Dubai, he made an appearance at a sports store in Mall of the Emirates. This past weekend, soccer legend David Beckham came to the UAE for a special appearance.
David helped announce a partnership between CityWalk children's fashion store Level Kids and UNICEF, making your shopping habits all the more excusable when it comes to supporting charity.
The 42-year-old said it best at the event when he explained how a partnership like this makes it easier to help do good.
"Raising money is never easy [until] people realize what they're raising money for and what they're spending their money on," he said to the audience.
It was announced by Patrick Chalhoub, the CEO of Chalhoub, which owns level Kids. David hung out with influencers at the bash and even found time to pose with them. But it was his picture with fellow soccer legend Diego Maradona the got him and other football fans excited.