David Beckham Visits Salt Bae at Nusret New York
Every Girl Wants to Be Salt Bae Feeding David Beckham
Fresh from supporting wife Victoria Beckham at New York Fashion Week, David Beckham and his family were understandably ravenous and headed to Nusr-Et's Big Apple branch to meet the famous Salt Bae.
The meat-lover has restaurants in Turkey and the UAE as well as the US so has met many stars along the way since becoming the meme of 2017, but anyone would agree that the Beckham family is goals.
Former footballer David showed up with his brood Harper, Romeo and Cruz (all except Brooklyn) and chowed down on some seasoned steak. In the clip above you can see the eccentric star slicing up using his regular technique, but what happens next had fellow diners mesmerized, and there's no doubt you will be too.
Once he finishes chopping, he feeds David a piece of meat from the end of his knife (completely straight-faced), and even the sportsman can't help but giggle afterwards.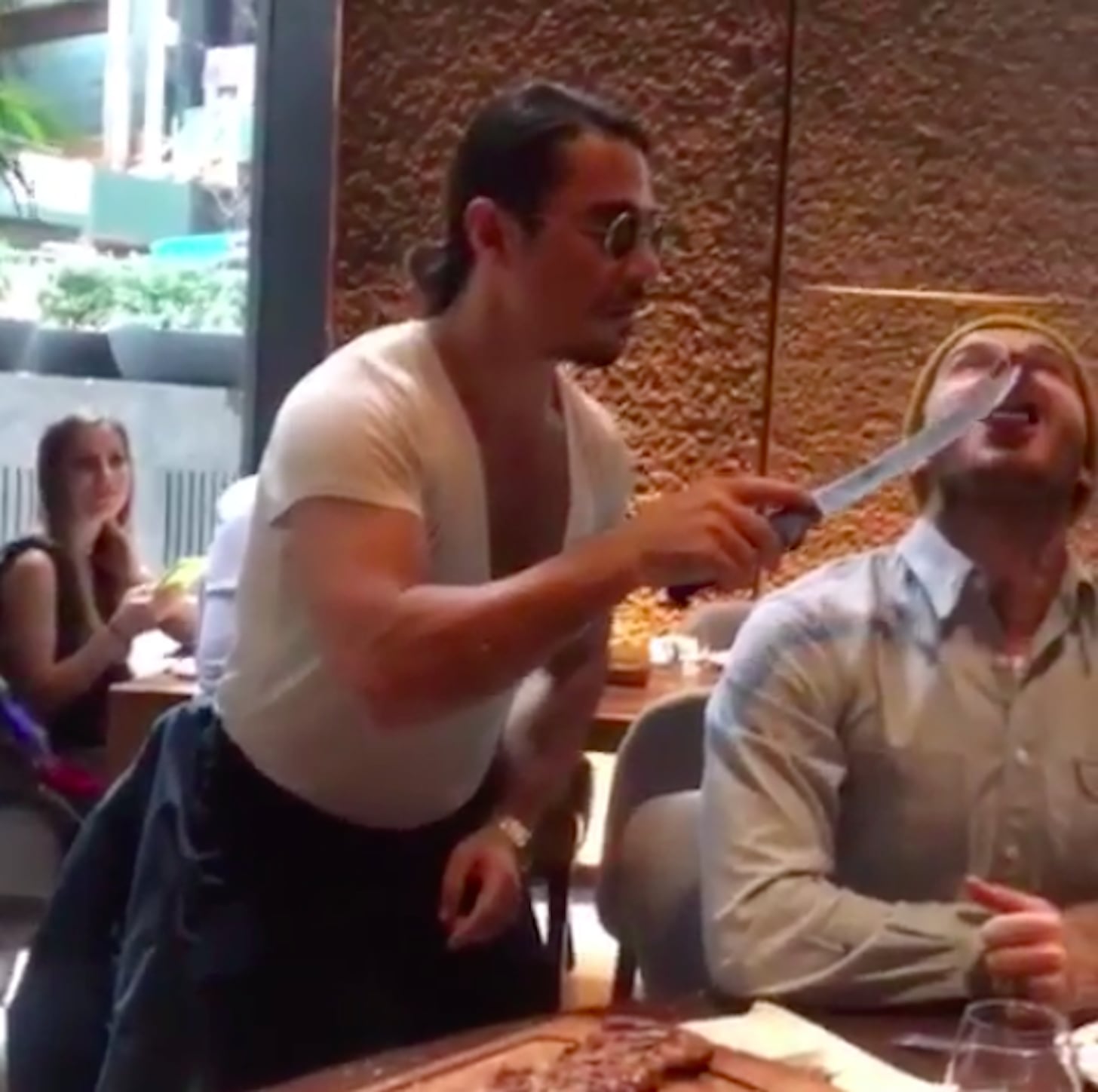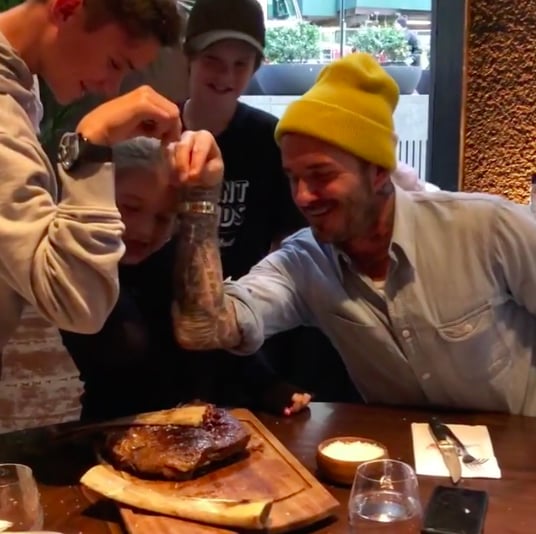 From Leonardo DiCaprio to David Beckham … Oh to be in Salt Bae's shoes.
"Thank you for a great Lunch ... Pleasure to meet you and hell of an experience @nusr_et 🥩 @romeobeckham @cruzbeckham#harperseven @mrbobbyrich See you in Miami," David captioned the Instagram clip.
Nusr-Et also shared a clip which features the whole family doing Salt Bae's signature move.