Demi Lovato Global Citizen Mental Health Ambassador
Demi Lovato Continues to Use Her Powers For Good — She's Now Helping Displaced Kids in Iraq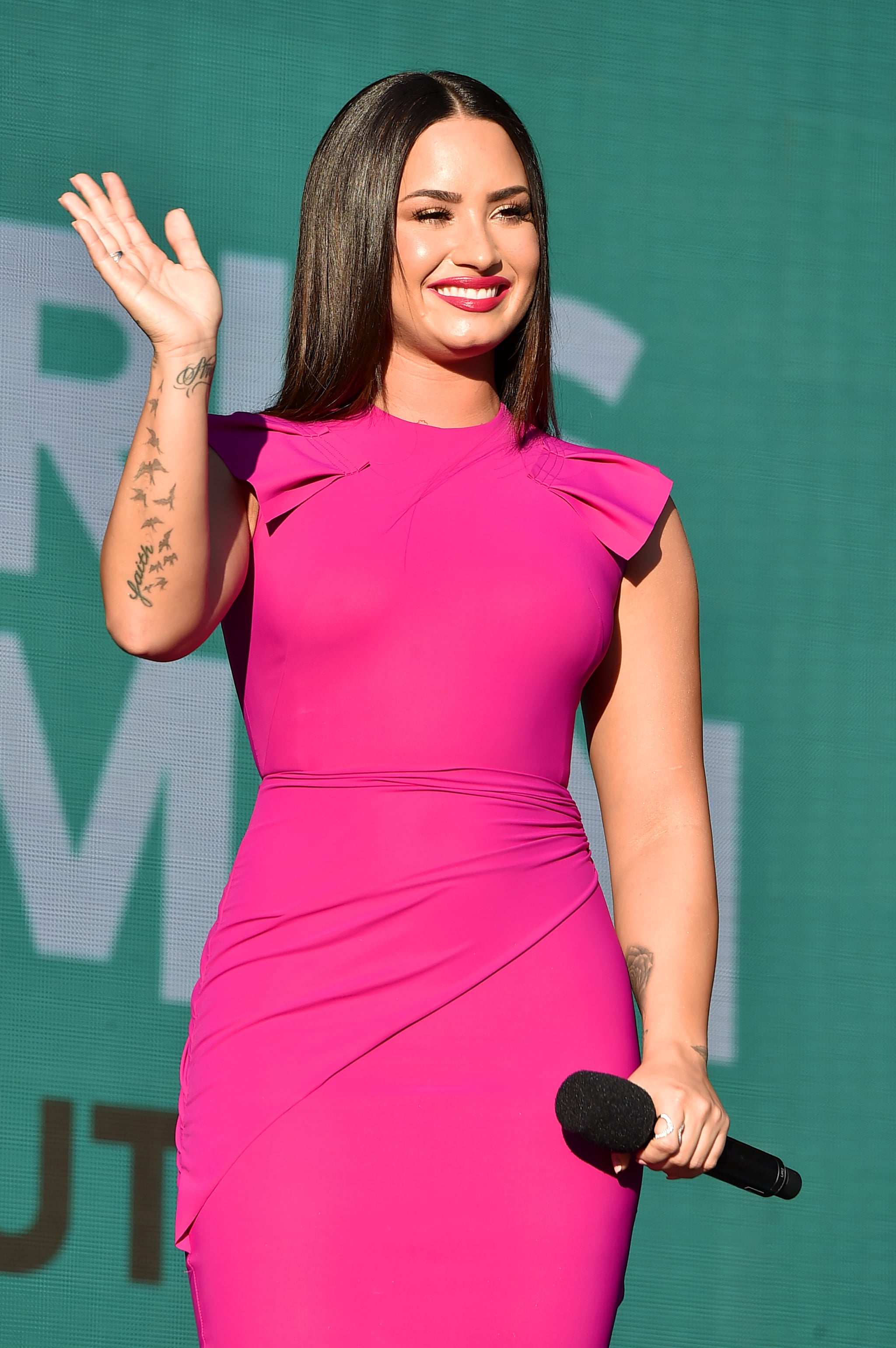 Demi Lovato has always been open about advocating for more mental health awareness, and now she's taking her efforts a step further with a new program she's leading as the Global Citizen mental health ambassador. The 25-year-old is teaming up with the social action platform and Save the Children to help children in Iraq who've been displaced by war.
"In October 2016, I, along with my friend and partner Mike Bayer, went to Kurdistan to visit one of the biggest refugee camps in the world. The experience of meeting with some of the displaced families, and my encounter with a young girl who told me all she wants is to just be happy (what a simple and yet completely out of reach wish), will stay with me for the rest of my life," Demi said in a Facebook post announcing her partnership with Global Citizen. "My hope is that this program can bring a bit of comfort to those who need the most. This isn't about politics or race or religion. It's simply about humanity and protecting one another."
The "Sorry Not Sorry" singer is specifically working with Save the Children's Healing and Education Through the Arts program, also known as HEART, which provides "psychosocial support for children affected by serious or chronic stress [using] the arts to help children process and communicate feelings related to their experiences," according to its website.
Demi has openly discussed her own struggles with mental illness in the past. She was diagnosed with bipolar disorder in 2011 and has since worked with organizations like Depression and Bipolar Support Alliance, JED, Mental Health America, The National Alliance on Mental Illness, and The National Council For Behavior Health to launch the Be Vocal: Speak Up for Mental Health campaign.
"I'm living well with my mental illness — I am actually functioning like a very happy person would. I couldn't be happier today. Life is really, really great," she told People in 2015. "I just think mental illness is something people need to learn more about and the stigma needs to be taken away from."