Demi Lovato to 'Headline Dubai's RedFest DXB' February 2017
Demi Lovato's About To Announce a Dubai Gig and Here's How We Know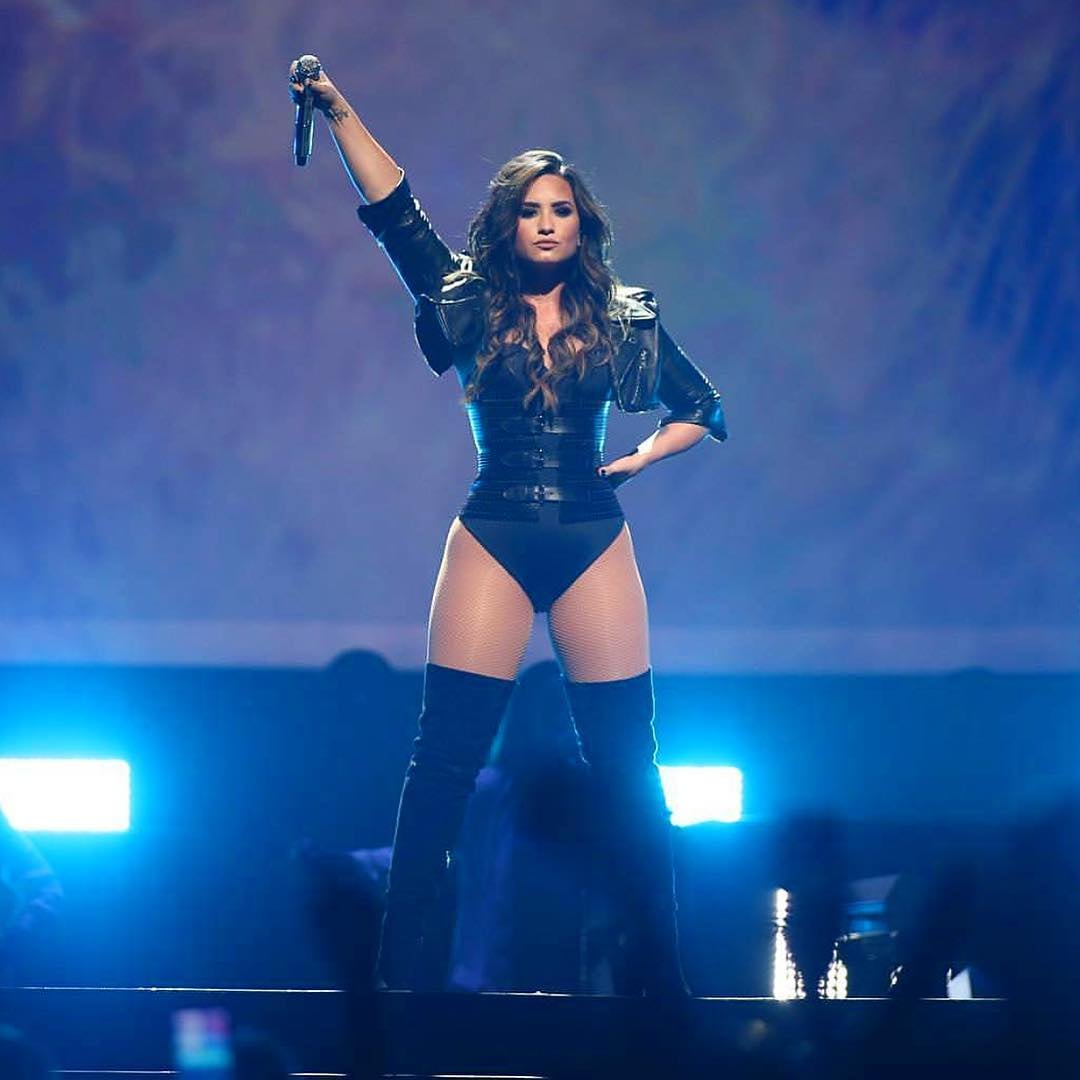 On Tuesday it was announced Chris Brown will be taking to the stage in Dubai for RedFest DXB 2017's first day, but it's Day 2 we're more excited about at POPSUGAR Middle East.
It looks like Demi Lovato will be headlining the final day of festivities when the event returns next year. Running Feb 2-3, Tove Lo, Alessia Cara and Mike Posner will be accompanying Demi that day, according to a poster on Ticketmaster.
"Cooler Than Me" hit maker Mike returned to the music scene recently with the smash hit "I Took a Pill in Ibiza," so there's no doubt electronic fans will be buying tickets even if they're not keen on the former Disney star's tunes. Meanwhile Alessia and Tove have scored high on the charts with their respective tracks "Wild Things" and "Not On Drugs."
Day 1 headliner Chris was due to appear at White Dubai in April but he didn't end up taking to the stage at one of the Emirate's most popular nightclubs. The music star will play to crowds February 2 and joining him are Australian pop duo The Veronicas and up-and-coming singer Daya.

RedFest DXB posted on Twitter Tuesday: "We are excited to announce Chris Brown as Day One Headliner for Virgin Radio RedfestDXB in association with Emirates Airline and Jumeirah."
The 27-year-old last played in the UAE at Meydan Racecourse in 2012 and with RedFest DXB only launching in 2014, this will be his debut at the Media City Ampitheatre event. In the past the likes of Rita Ora (two-time performer), The Vamps and Adam Lambert have been on the line-up.
Tickets go on sale for Virgin Megastore members only on September 28 and they are generally released the following day at www.ticketmaster.ae.
We are excited to announce Chris Brown as Day One Headliner for Virgin Radio RedfestDXB in association with Emirates Airline and Jumeirah. pic.twitter.com/sqtvQtGKAe

— RedFestDXB (@RedFestDXB) September 27, 2016
Up and coming superstar Daya will be performing live on Day One of Virgin Radio RedfestDXB in association with Emirates Airline and Jumeirah pic.twitter.com/DeQ4aApAwM

— RedFestDXB (@RedFestDXB) September 27, 2016
Australian pop duo The Veronicas take the stage on Day One of Virgin Radio RedfestDXB in association with Emirates Airline and Jumeirah. pic.twitter.com/dN5ja2gBBA

— RedFestDXB (@RedFestDXB) September 27, 2016
Day 1
Day 2: