Did Tristan Thompson Cheat on Khloe Kardashian?
Tristan Thompson Seen Kissing Another Woman Just Days Before Khloé Kardashian's Due Date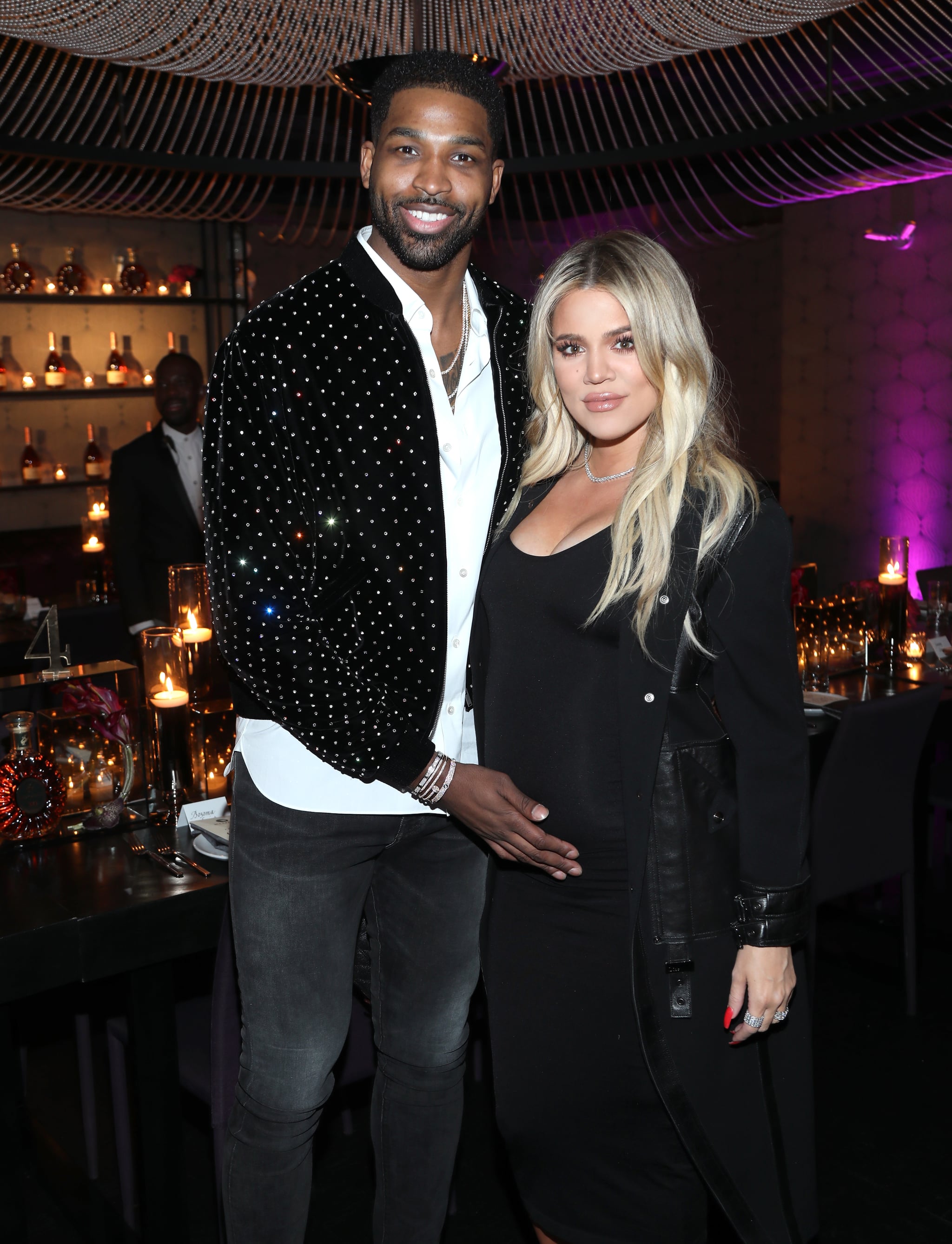 Khloé Kardashian's relationship with boyfriend Tristan Thompson might have just hit a major rough patch.
Although the 33-year-old reality star is expected to give birth to the couple's first child together, a baby girl, at some point this April, the 27-year-old NBA star was spotted kissing a mystery woman while partying at a rooftop club in NYC. The Daily Mail's footage of the moment, which was shot last weekend, appears to show Tristan getting cozy with a brunette woman at PH-D Lounge and later locking lips with her when he leans in close to speak to her.
The Cleveland Cavaliers player first met Khloé during a blind date and soon struck up a relationship in September 2016. Khloé — who is currently in Cleveland, Ohio as she waits to go into labor — has since called her relationship with Tristan "the best [she's] ever been in" and that "it doesn't take a ring for me to feel that way." After months of speculation about her pregnancy, the couple finally announced they were expecting a baby on Instagram last year with a touching message about it being their "greatest dream realized."
According to a source, Tristan was "making out with" the unidentified woman the whole time he was at the club. "They were holding each other and it was so obvious," the source said. "They were talking and being around each other all night. He was texting and talking on the phone and she was obviously looking over his shoulder."
Khloé and Tristan have yet to acknowledge the video.
Image Source: Getty / Jerritt Clark