Did The Weeknd Lie About Donating a Kidney to Selena Gomez?
Yikes! Did The Weeknd Lie About Almost Donating a Kidney to Selena to Get Attention?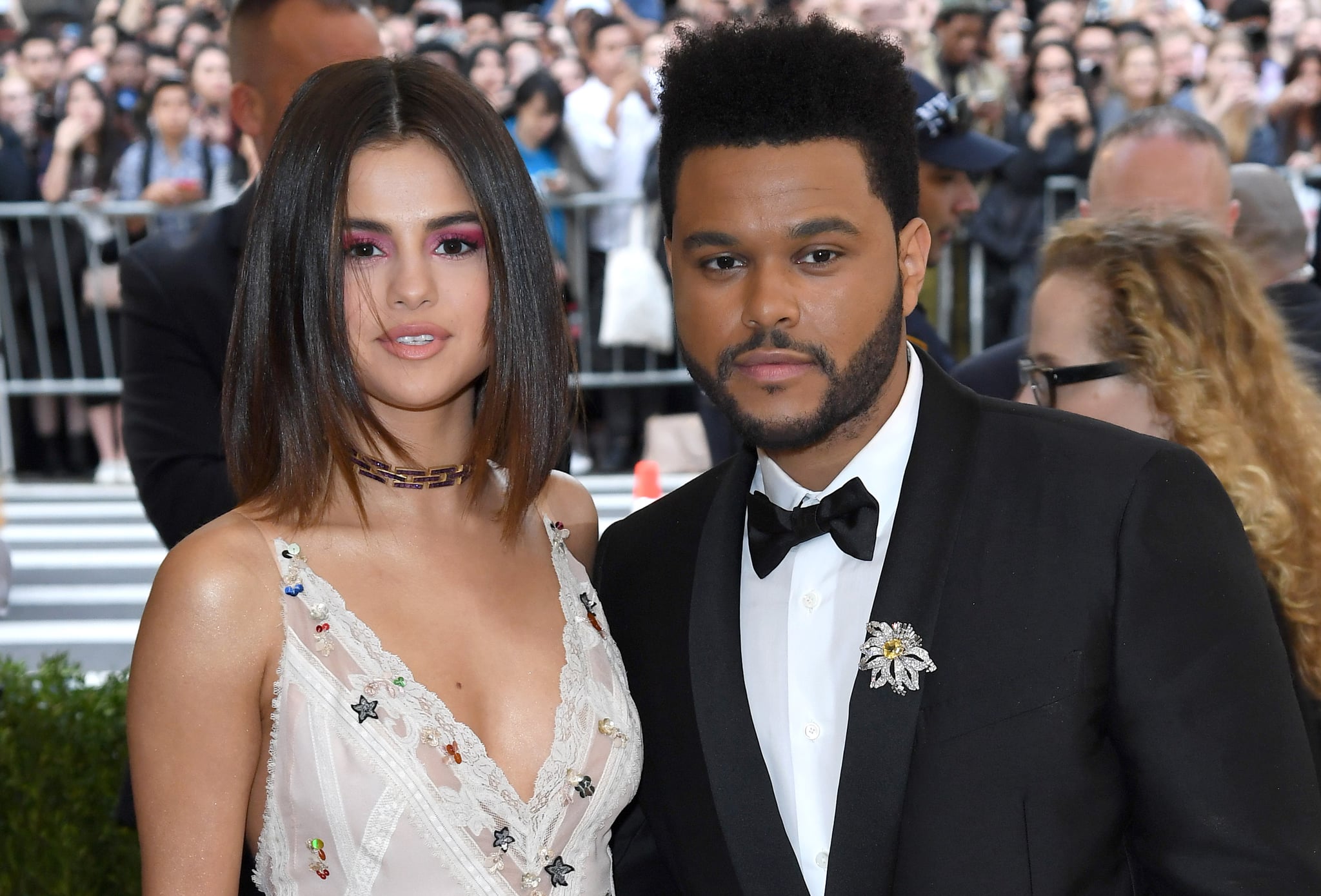 The Weeknd dropped his new EP My Dear Melancholy, last week, and it definitely got people talking. Not only did The Weeknd come out swinging against ex Selena Gomez, but there's one lyric in particular in "Call Out My Name" where The Weeknd seems to suggest that he was going to donate one of his kidneys to save Selena's life. The lyric goes: "I said I didn't feel nothing baby, but I lied / I almost cut a piece of myself for you life." Given that Selena underwent her kidney transplant surgery in the Summer of 2017 when she and The Weeknd were still together, it seems like that's what he's alluding to here.
Well, don't believe everything you hear. According to ET, The Weeknd was never on Selena's donor list. "It's just a lyric and he knew it would strum up attention and that people would interpret it exactly as they have, but he was never actually going to donate his kidney to Selena," a source told the publication. "Sure, he was her boyfriend at the time, so it perhaps crossed his mind to get tested to see if he was a match — which is incredibly rare — but it never got anywhere close to actually happening."
While Selena never asked a "single person in my life" to donate their kidney to her, Selena's close friend, Francia Rasia, actually volunteered. "Selena would never, ever have asked [The Weeknd]," the insider added. "She wouldn't have even wanted him to even entertain the idea! It was difficult enough for her to allow a lifelong friend to do it, but a new boyfriend? No way."
Selena and The Weeknd dated for almost a year in 2017. Even though they took their romance all over the globe and even got a puppy together, the source also said that their relationship wasn't as serious as The Weeknd makes is seem in his new album. "To be honest, they were never as intense as he's making it seem," the insider said. "The Weeknd was always much more concerned with his career than his relationship. Selena leaned on friends and family during the surgery more than anyone." OK, so what is the truth?
Image Source: Getty / Karwai Tang