Does Prince George Have a Last Name?
This Is the Name Prince George Is Going by at School
Prince George officially started preparatory school at Thomas's Battersea in London on Thursday, and many people are wondering what name he's using. Are his classmates referring to him as "Prince George" or "Your Royal Highness"? Turns out, he's using neither of those names. The young royal is simply known as George, just like when he attended preschool at Westacre Montessori in Norfolk. But what about his last name?
Well, given that George's official name is His Royal Highness Prince George Alexander Louis of Cambridge, George will be known as George Cambridge to his classmates, teachers, and in his school records. George actually confirmed this himself on his first day of school when Prince William was spotted carrying George's backpack with a name tag that read "George Cambridge." Take a closer look at the bag below.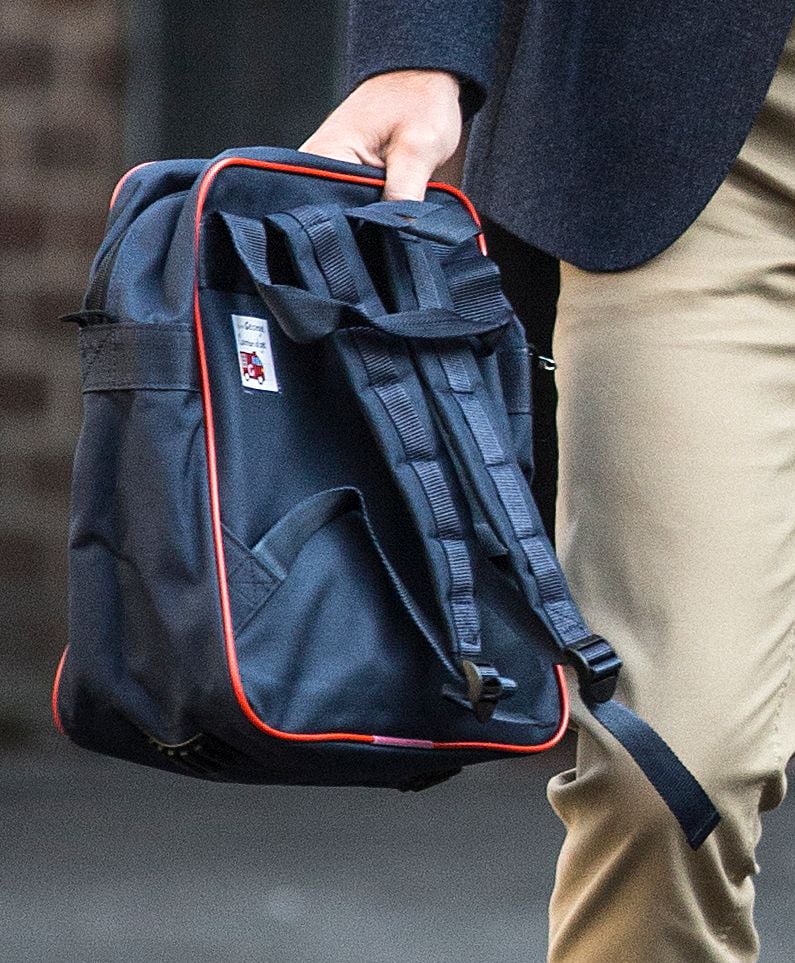 Image Source: Getty / RICHARD POHLE / AFP