Donald Trump Dancing During Visit to Saudi Arabia
Donald Trump Doing a Sword Dance in Saudi Arabia Will Make You Cringe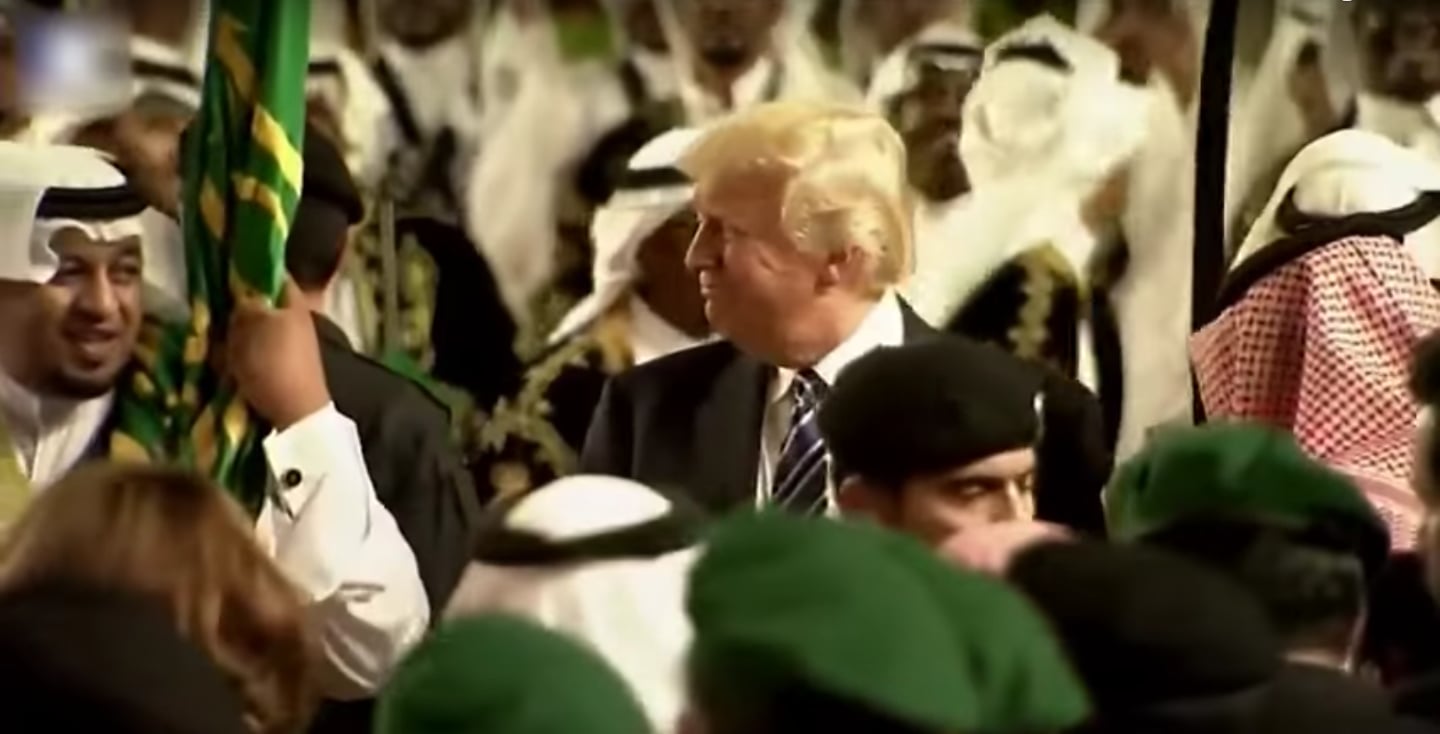 Donald Trump's trip to the Middle East (his first time abroad since taking office in January) commenced this weekend, and the U.S. president is already causing chatter.
When the president and the first lady stepped off of Air Force One, Melania was not wearing a headscarf, which is typical for women in the Kingdom. She follows in the footsteps of past First Ladies--neither Michelle Obama nor Laura Bush covered their hair on visits to Saudi Arabia, and last month, German Chancellor Angela Merkel chose not to wear the hijab on her official visit.
While there remains attention about Melania, as well as Trump's daughter Ivanka's, decision not to cover their hair, the president himself is turning heads with a dance routine that will most certainly make you cringe.
Along with Secretary of State Rex Tillerson and Commerce Secretary Wilbur Ross, Trump took part in a traditional Saudi Arabian "Ardha" sword dance. The men linked arms and can be seen awkwardly bopping along with the crowd.
The dance was held outside the King Abdulaziz Historical Center, and was followed by a dinner for Trump and King Salman at the Murabba Palaca in Riyadh.
Watch the incredibly awkward moment below!