Donald Trump Receives Saudi Arabia's Highest Honor
What's The Gold Chain Around Trump's Neck? It's Saudi's Highest Honor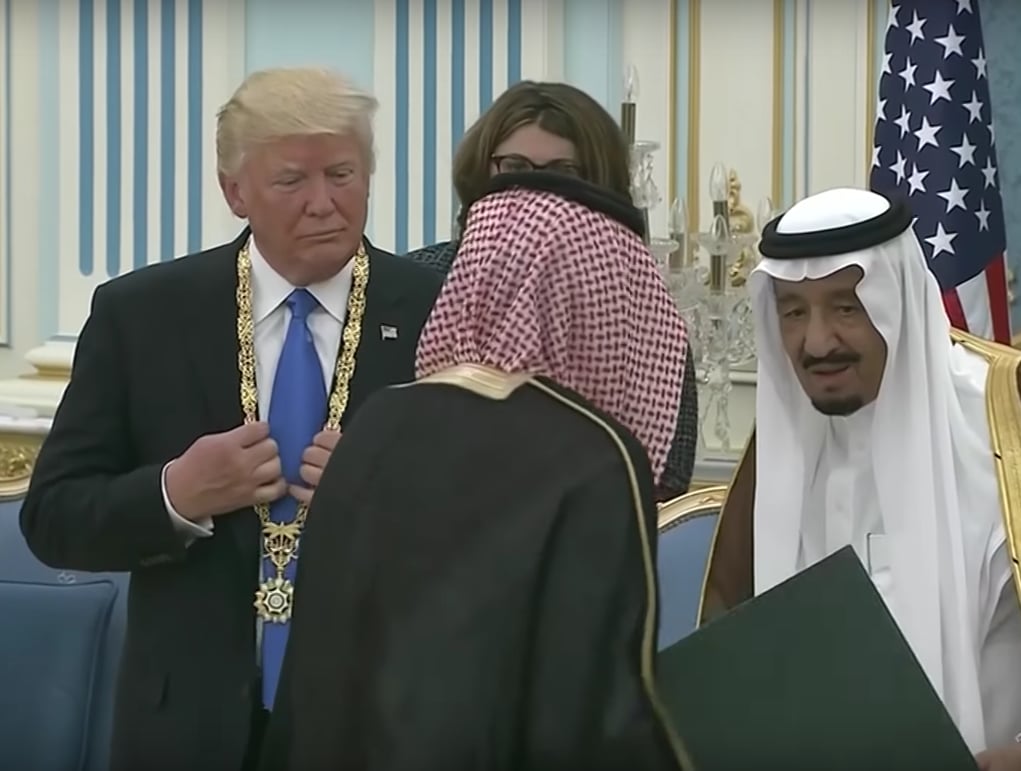 Despite the chaos and scandal surrounding his administration on the home front, US president Donald Trump seems to be forgetting his struggles and enjoying his time abroad. Why wouldn't he? He was greeted in Saudi Arabia with a warm welcome, and even participated in a traditional Saudi "Ardha" sword dance with the nation's leaders.
As he danced along, a smile crossed his face, and it's not surprising: just hours after landing in the Kingdom, the country's greatest honor was bestowed upon the US president.
At a ceremony held in Riyadh, King Salman reached over Trump's head and placed a large gold medal around his neck. Considered the country's highest civilian honor, the Collar of King Abdulaziz al-Saud has also been awarded to Russian President Vladimir Putin, British Prime Minister Theresa May, former US president Barack Obama.
According to The Independent, Trump was being honored for his "efforts to strengthen the relationship between the US and Saudi Arabia, "and his quest to enhance security and peace… in the region and the world", the speaker at the ceremony said."
In a video of the ceremony, Trump can be seen taking what some have called a "curtsey" in front of the Saudi King.
See the video below for the whole event.