Donald Trump's Sons Open Golf Course in Dubai
Donald Trump's Sons Are in Dubai to Open a New Golf Course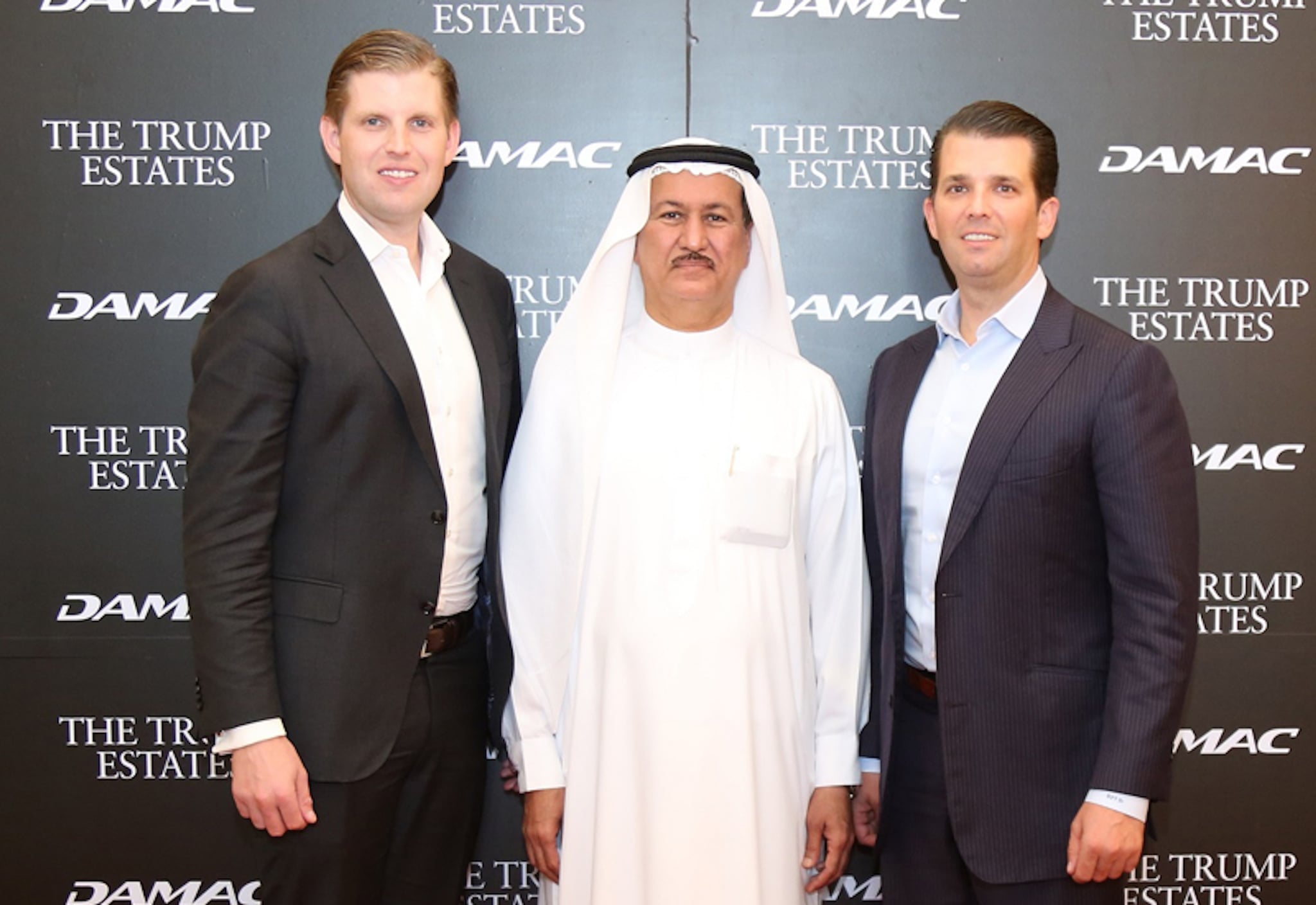 The first few weeks of Donald Trump's presidency have been anything but quiet: between his Muslim ban, his unscrupulous relations with Russia, and his unprecedented press conference, his transition into the White House hasn't exactly been smooth.
While he's struggling to ease into politics, though, it appears that he's still as business-savvy as ever.
Over the weekend, Donald Trump's two eldest sons, Donald Jr. and Eric, arrived in Dubai to open the first Trump property since their father's inauguration, and the new golf course was a welcome distraction from what's going on in Washington.
Donald Trump Jr. took to the stage at the new DAMAC property to applaud Dubai's Sheikh Mohammed. "To see the incredible vision Sheikh Mohammed has been able to put forward for this country is truly awe-inspiring," he said. "As a developer, which lets us be somewhat artists at times, it is truly incredible to be part of that vision."
The par-71 course is located in the new 42 million square foot development, DAMAC Hills, located just ten minutes off Sheikh Zayed Road.
Hussain Sajwani, who is the Chairman of Damac Properties and who also has a close relationship with Donald Trump, said: "The Trump International Golf Club Dubai is an international golf course that just joined the league of the most premium golf courses in the world."
"This achievement is one that certainly transforms the golfing scene in Dubai and across the region, reaffirming the emirate's position as a global destination for world-class developments."