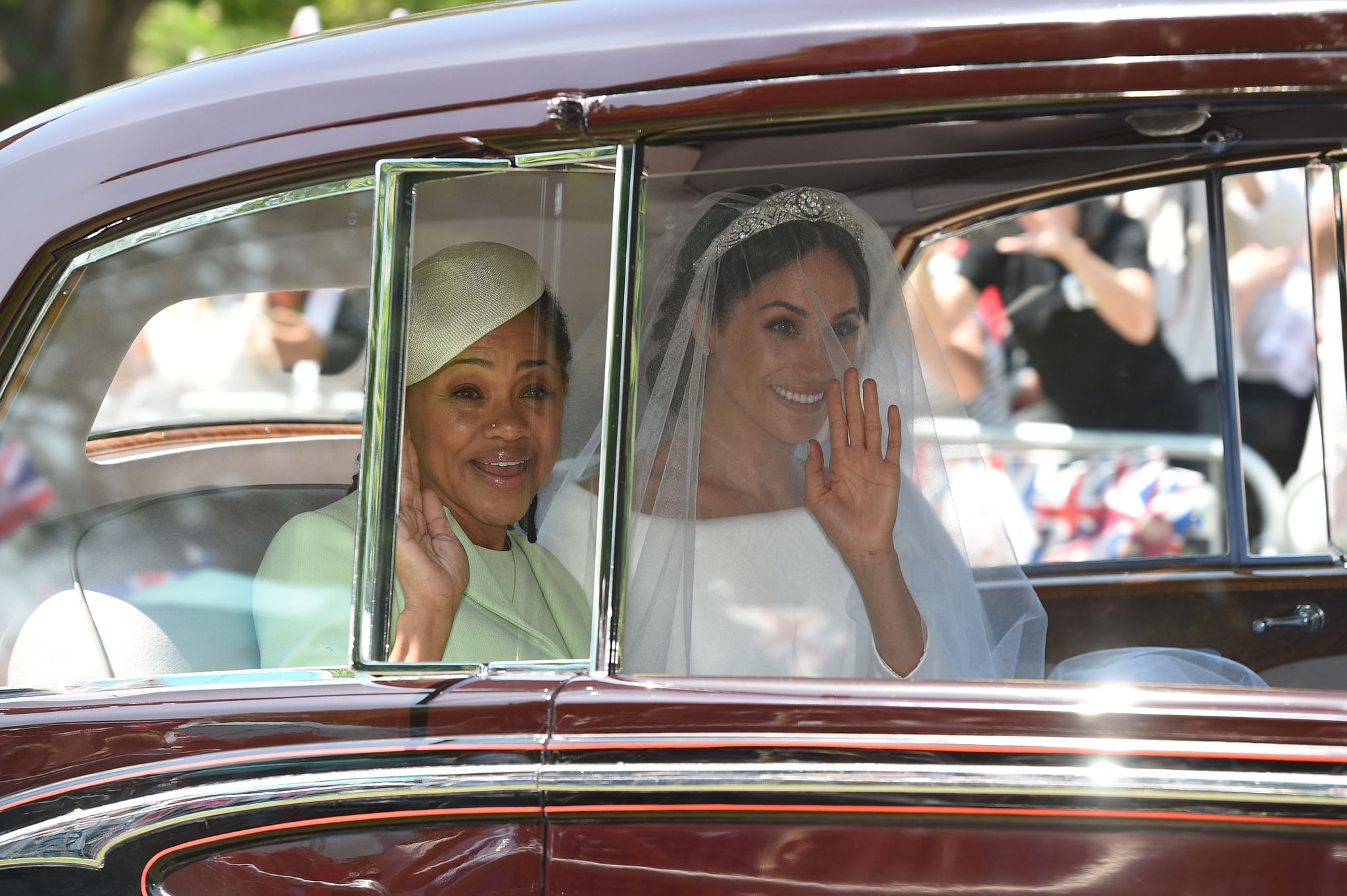 Meghan Markle had her mom, Doria Ragland, by her side [1] when she tied the knot with Prince Harry [2] on May 19. Even though it was a big day for Harry and Meghan, the royal affair also doubled as an important moment for Doria, seeing as it was her first time bonding with the entire royal family [3]. While just the thought of being in the same room with Queen Elizabeth II may seem terrifying to most, for Doria, it was actually the "biggest highlight of the wedding," aside from watching Meghan get married, of course.
According to Us Weekly, Doria really enjoyed meeting the queen [4]. "It would have been extremely intimidating for anyone, but Meghan and Harry really did a marvelous job of preparing her [with] what to expect," a source told the publication. Harry apparently told his new mother-in-law "numerous stories about the queen as his grandmother and what she [means] to him."
Prior to the wedding, Doria actually met the queen [5] for tea at Windsor Castle, and from the sound of it, they got along great!