Is Drake's Song "Finesse" About Bella Hadid?
Bella Hadid Denies That Drake's "Finesse" Is About Her: "That's Disrespectful"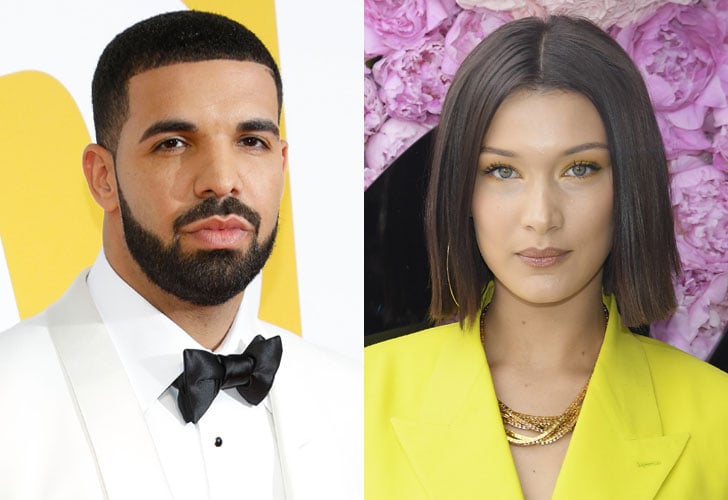 Regardless of whether or not Drake and Bella Hadid ever actually dated, the 21-year-old supermodel is setting the record straight about one thing: Drake's new song is not about her.
On Friday, the Canadian rapper dropped a two-sided album, Scorpion, that boasts 25 songs and lasts an hour and 29 minutes, but it was the track "Finesse," in particular, that captured the attention of fans. In the song, Drake alludes to a relationship with a woman who has a lot in common with Hadid, from her career ("Fashion Week is more your thing than mine") to her sister and fellow model, Gigi ("You and your sister / Too hot to handle").
Despite the similarities, Hadid hopped on Twitter to make it clear that the woman Drake raps about is not her, with the help of a few angry emoji. "Not me!!!" she wrote after someone insinuated Drake had "banged" her. "That's disrespectful. WHY CANT PPL BE FRIENDS W/o all the insinuation."
Not me!!!🤷🏻‍♀️that's disrespectful. WHY CANT PPL BE FRIENDS W/o all the insinuation 🤭🧐😩🤬

— Bella Hadid (@bellahadid) June 29, 2018
The 31-year-old rapper has rarely been photographed with Hadid, but he sparked dating rumors in October 2017 after paying for and hosting her 21st birthday. Most recently, Hadid has been spotted getting cozy with her ex-boyfriend, The Weeknd, so it doesn't seem a relationship with Drake — who just confirmed he's a father — is on the table.