Dua Lipa Abu Dhabi Concert 2018 Pictures
Dua Lipa Wasn't Dressed to Dance at Her Abu Dhabi Show but It Didn't Stop Her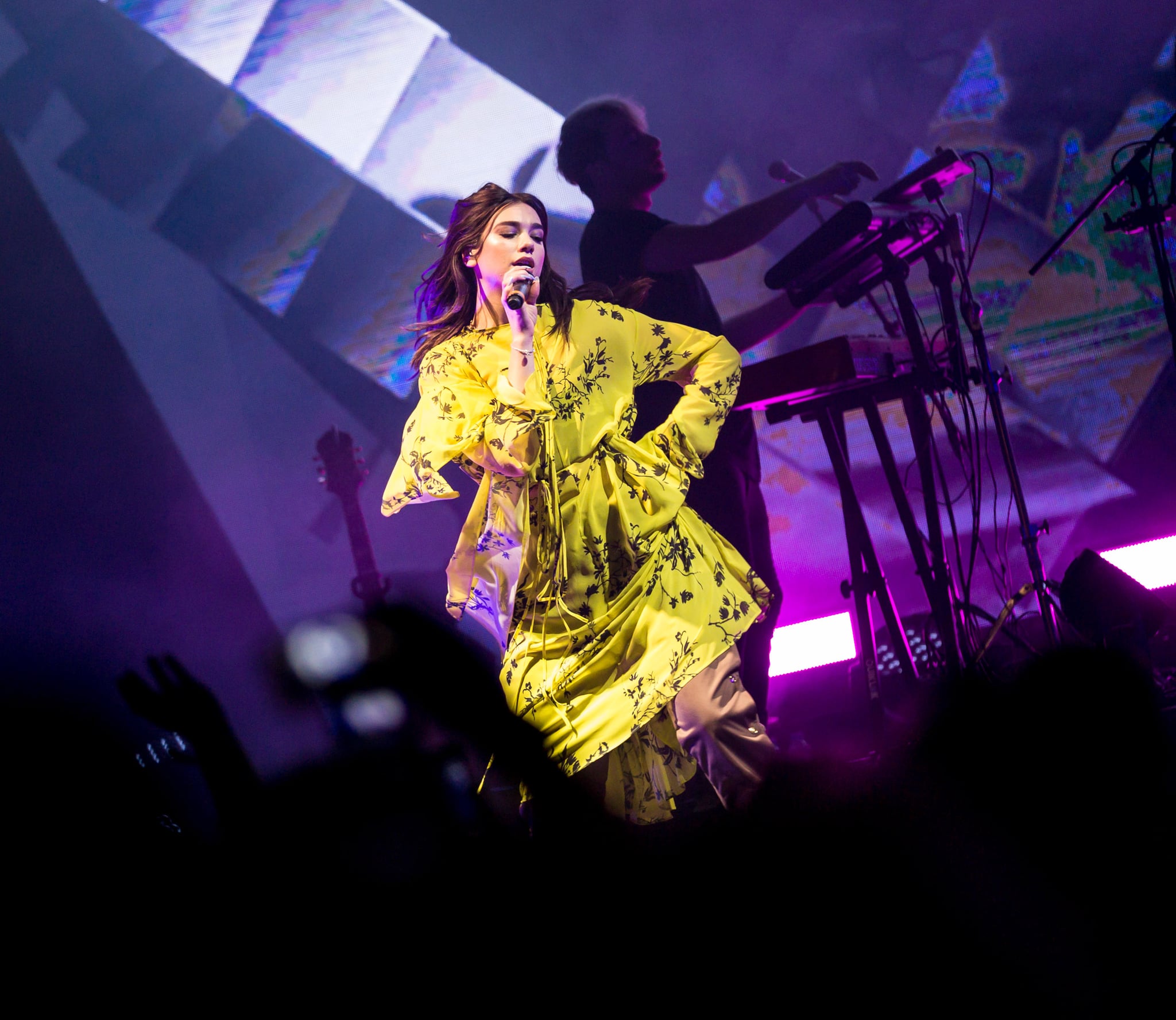 It was a weekend of many big-name performances in the United Arab Emirates, with Duran Duran, John Legend and Ricky Martin taking on the Dubai Jazz Festival. Then on Saturday night, fresh from her awesome performance at the 2018 Brit Awards, Dua Lipa was in Abu Dhabi to entertain her Middle East fans.
The singer performed at the du Forum on Yas Island, delighting the crowd with her empowering tracks (including "New Rules") and closing out with her "IDGAF" anthem. Many people would agree that most of the tracks on her debut record are dancefloor numbers and although she wasn't exactly wearing an ensemble ideal for performing routines, she found a way around busting a few moves during the show in the UAE capital.
On stage she looked incredible in a yellow dress featuring floral prints and the star rocked a pair of baggy pants underneath to make sure she could move freely in the flowing frock without any mishaps. Dua even looked sensational as she got ready backstage in a Versace robe.
"@donatella_versace I love you. 🦋💕 getting ready in style xx" she captioned a shot on instagram.
It's one of the last dates on her tour until she goes off to record a second album, which will no doubt be equally as catchy as her first.
We can't wait to have Dua Lipa back in the region for her next tour!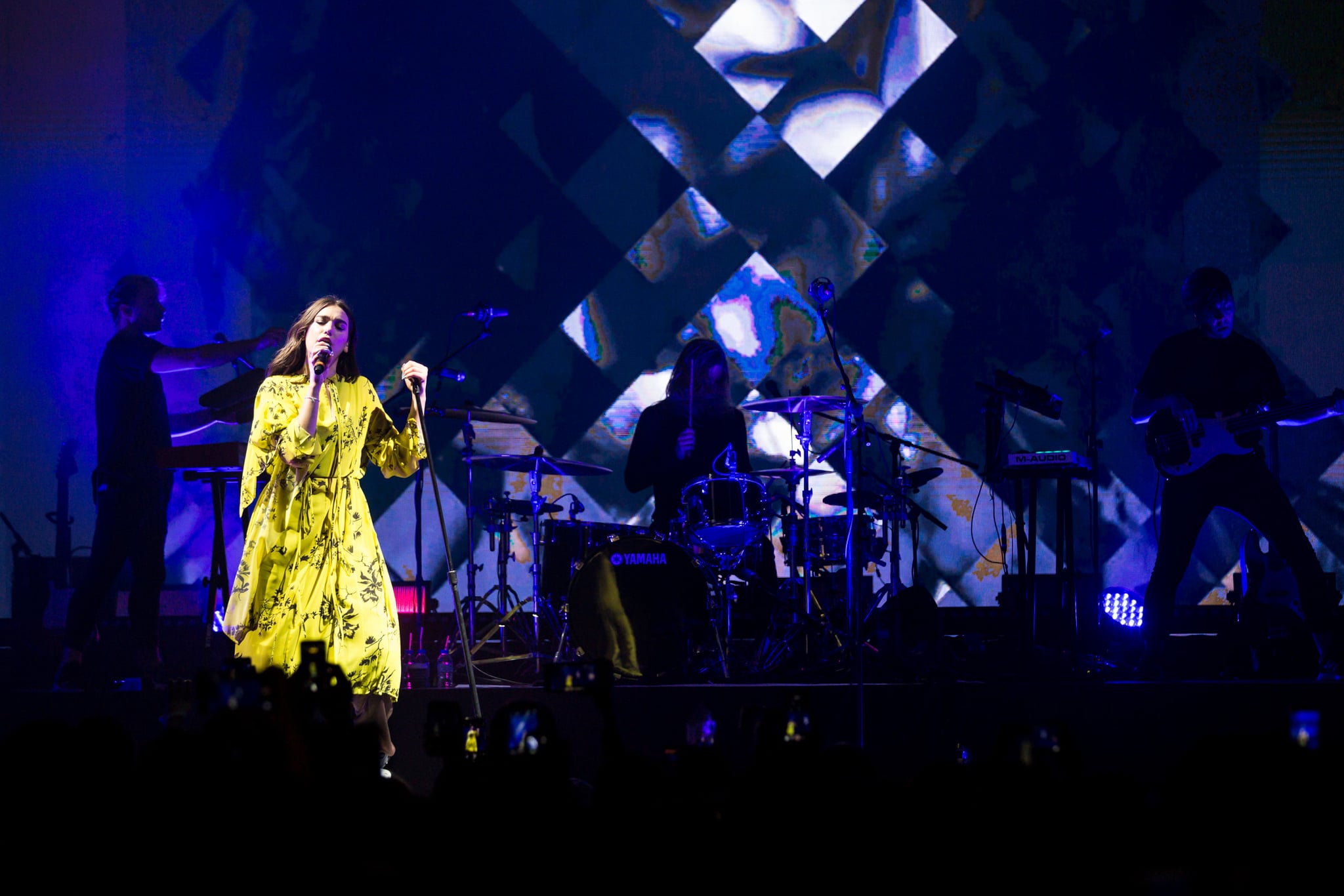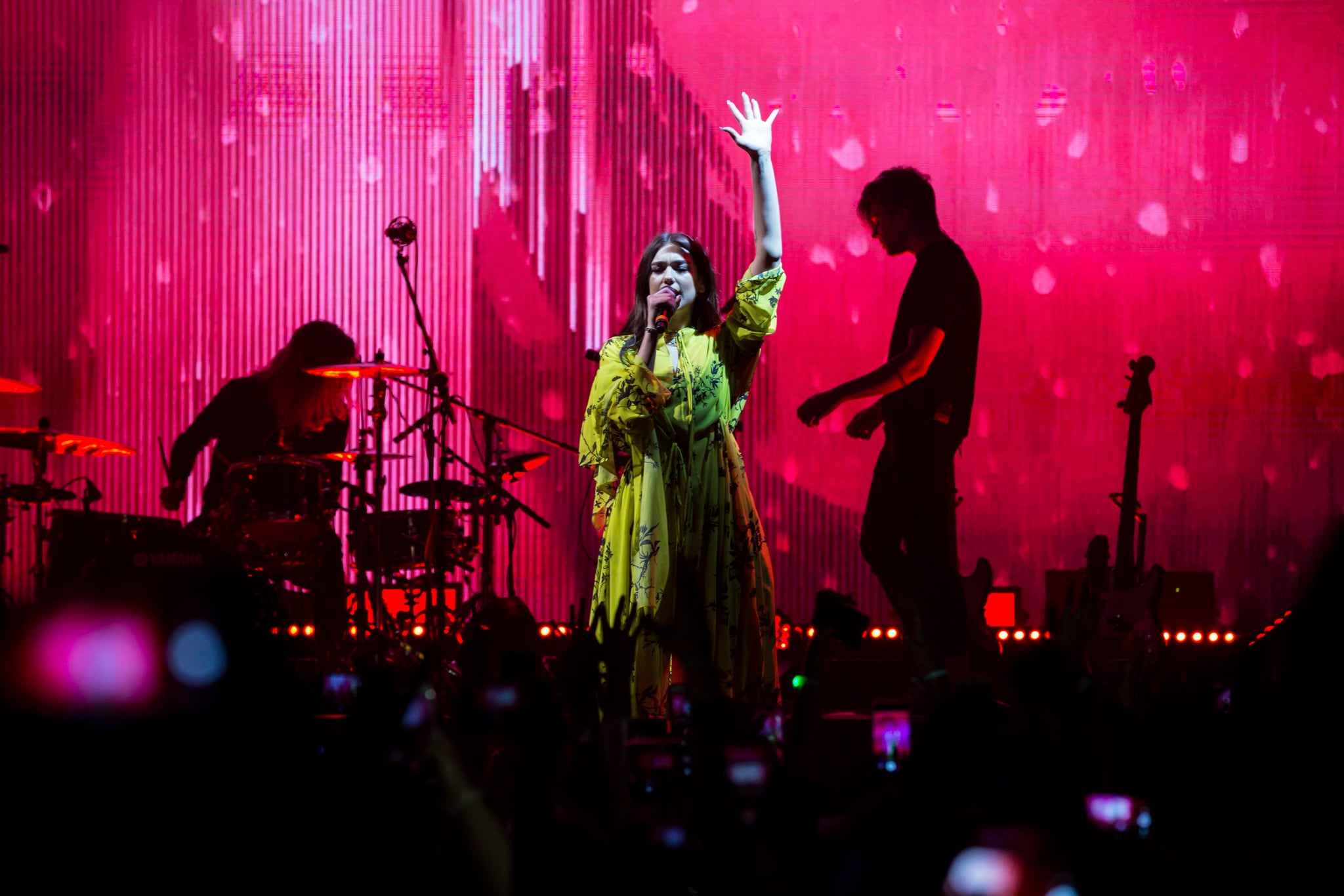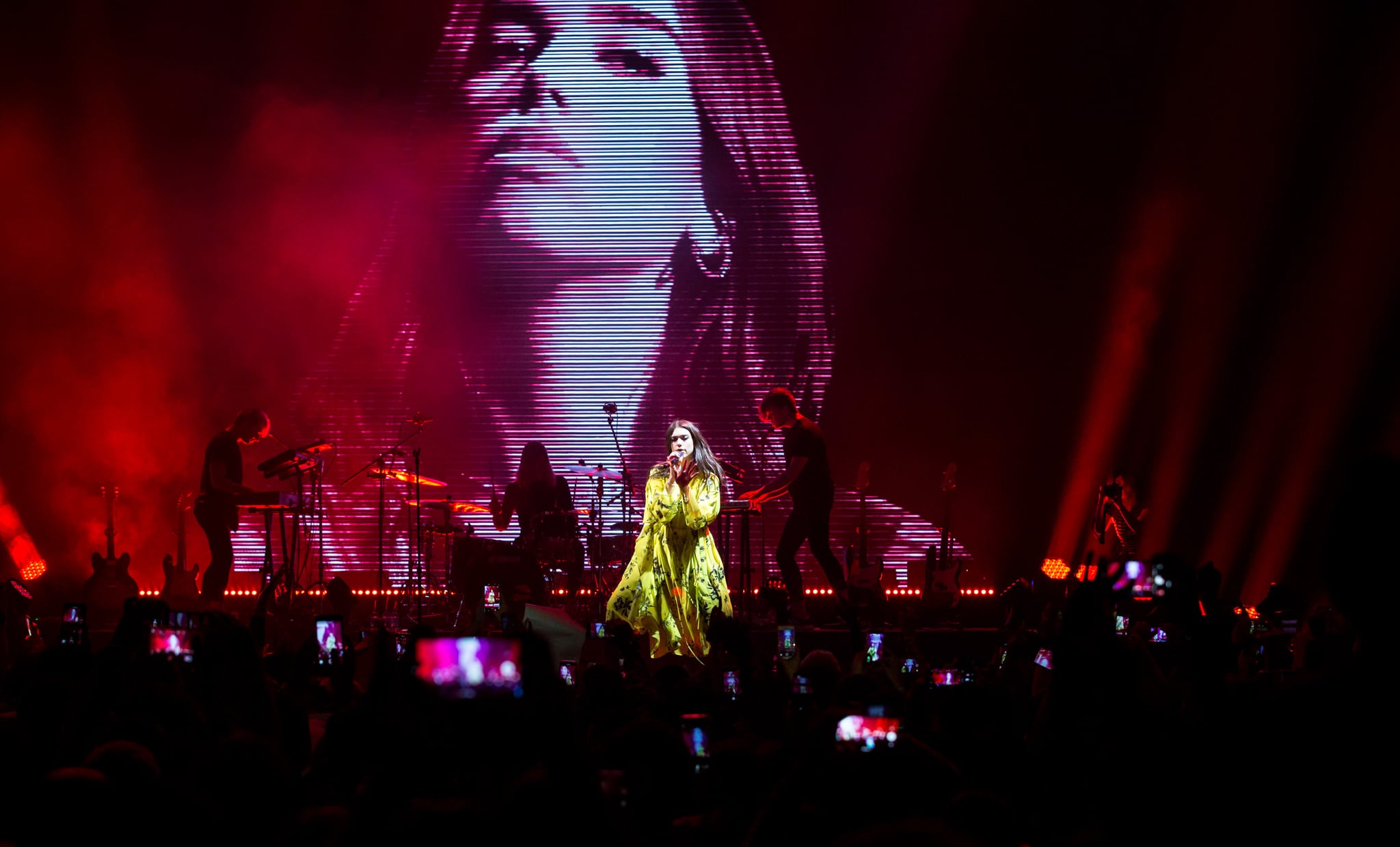 Image Source: FLASH Entertainment