Dubai's Burj Khalifa in Independence Day: Resurgence Trailer
Even Liam Hemsworth Can't Save the Burj Khalifa in the New Independence Day Movie
"They like to get the landmarks," Jeff Goldblum says in this teaser of forthcoming movie Independence Day: Resurgence. And boy is he right.

His words follow footage of Dubai's Burj Khalifa being thrown into London's River Thames, as the planet goes to war with aliens.
While the world's tallest building has featured in a few movies, it's not often you see it launched at landmarks such as the London Eye on the big screen.
The extended trailer marks 20 years since the last film, starring Will Smith, and features a new generation of stars, including Liam Hemsworth leading the cast.
Despite his Hunger Games character helping save Katniss Everdeen time and time again, in this role as Jake Morrison, Liam is at a loss about what to do when the Burj comes crashing down.
Both Liam and Jeff were in the Middle East on Saturday, hosting a media screening in conjunction with du, before its July 5 release at VOX Cinemas.
And movie fans have a lot to look forward to in the Roland Emmerich-helmed motion picture.
Using recovered alien technology, the nations of Earth have collaborated on an "immense defense program to protect the planet. But nothing can prepare us for the aliens' advanced and unprecedented force," the synopsis reads.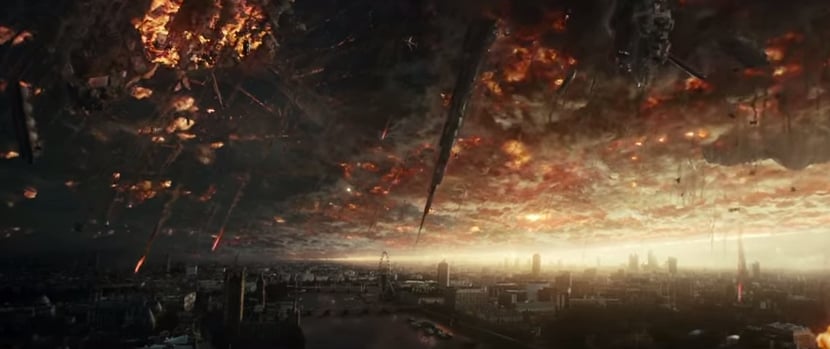 Image Source: YouTube user FoxMovies