Dubai Sheikhs Go Unnoticed on London Underground
Dubai's Sheikhs Go Unrecognized on the London Underground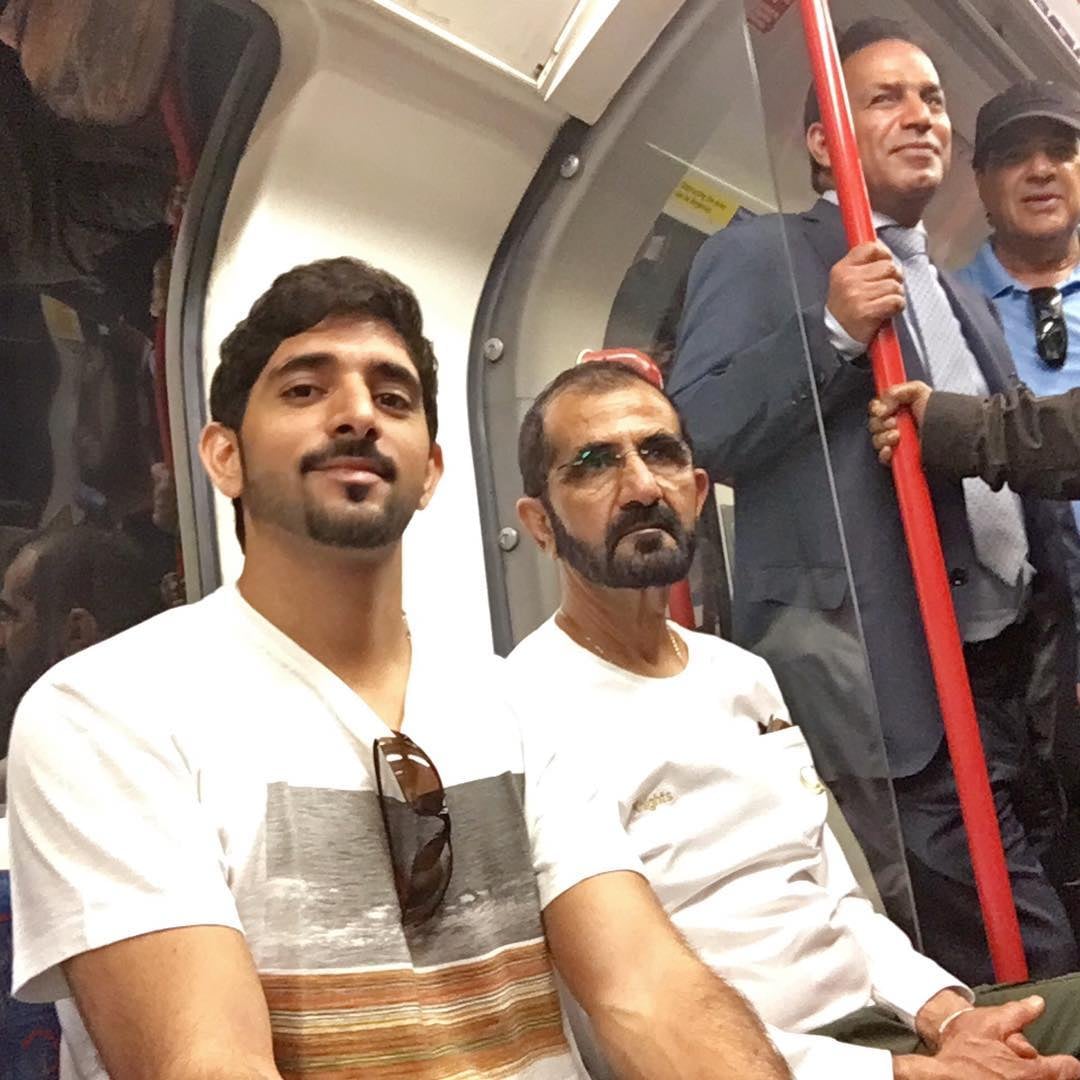 In Dubai they can quite literally stop traffic when their entourage comes through. But Sheikh Mohammed bin Rashid al Maktoum and his son Sheikh Hamdan opted for public transportation during their trip to the UK. The royals pretty much went unnoticed on the London Underground and proved how pleasant the ride was with a Snapchat video and photo on Instagram.
The pair are pictured smiling as they managed to grab a seat on the busy train, and it looks like they have some undercover bodyguards around them - just in case. Soon after the Crown Prince shared his image on social media platforms, including Twitter, the hashtag #LondonUnderground starting trending. A lot of people commented how "cool" the duo were for their decision to ride with the rest of them and called the leaders "inspirational."
According to The Daily Telegraph newspaper, the family own various properties in UK including an estate worth GBP75million. Fazza - who graduated from the London School of Economics - and his father were riding the Central Line, and in a Snap video Mile End in East London is announced as the next stop. A single cash fare in the city's Zone 1 costs GBP4.90 (that's almost AED24) but can work out cheaper by topping up an Oyster Card and making multiple trips in a day.
They wouldn't be the first famous faces to favor the Tube over trying to get a through a gridlocked city over ground. The likes of Rihanna, Jay Z (with Chris Martin) and Kate Middleton have all been told to Mind the Gap.