Dubai Using Drones to Fight Fires
See the Super Futuristic Way Dubai Is Fighting Fires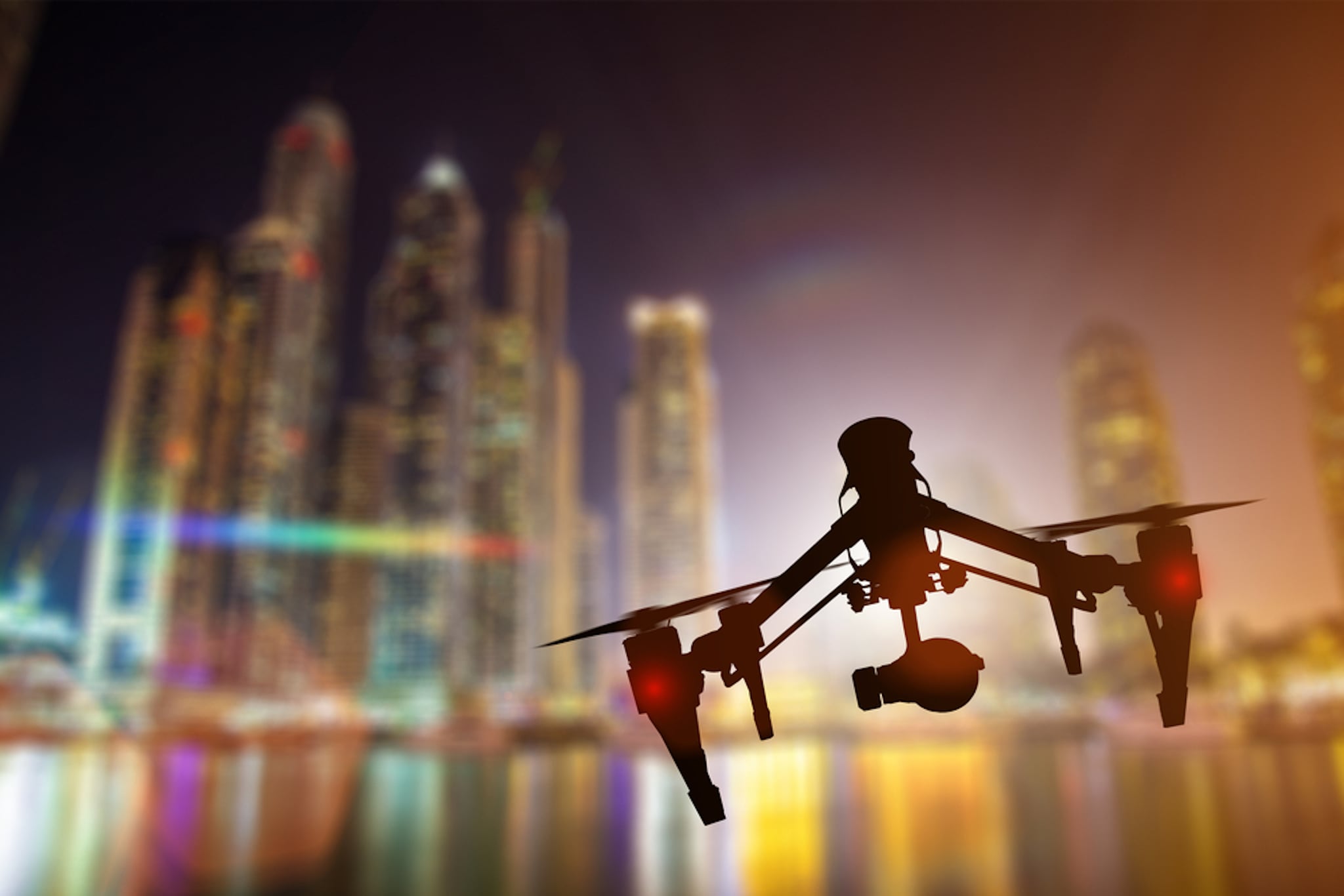 After a summer that saw a number of fires in both residential and commercial buildings across the city, Dubai Civil Defence is taking major steps to keep blazes at bay.
First, to prevent fires, a centralized fire alarm receiving center will soon be launched, which will connect all UAE buildings (including residential, commercial, and villas). The smart monitoring, alert, and control system, called Hassantuk, will be launched by The UAE Ministry of Interior and Civil Defence Headquarters, in partnership with Injazat Data Systems.
Additionally, all villas will be required to install fire alarms in 2018.
While these steps work to prevent the outbreak of fires, there's still the chance that one can occur.
In the past, we've seen Dubai Civil Defence respond quickly and efficiently to fires-- even major ones like the fire at the Address Downtown on New Year's Eve, 2015.
Though the human force is strong in Dubai, extra hands on deck are always welcome...even in the form of drones.
That's right: Dubai's newest firefighters will be flying in the air, putting out and monitoring flames from above.
#Dubai Civil Defence introduces new drone for fire fighting support operations and monitoring @DCDDubai pic.twitter.com/zFSbDcyXxE

— Dubai Media Office (@DXBMediaOffice) October 9, 2017
It's not the first time the city is introducing high-tech into its emergency response force. Earlier this year, a fully-automated police center opened at City Walk, and the world's first robocop officially began reporting for duty with the Dubai Police force. With flying taxis on the very near horizon, it seems that this city is getting closer and closer to Jetsons territory every day!