Ed Sheeran Quotes Substance Abuse
Ed Sheeran Opens Up About Past Struggles With Substance Abuse: "I Found Myself Slipping"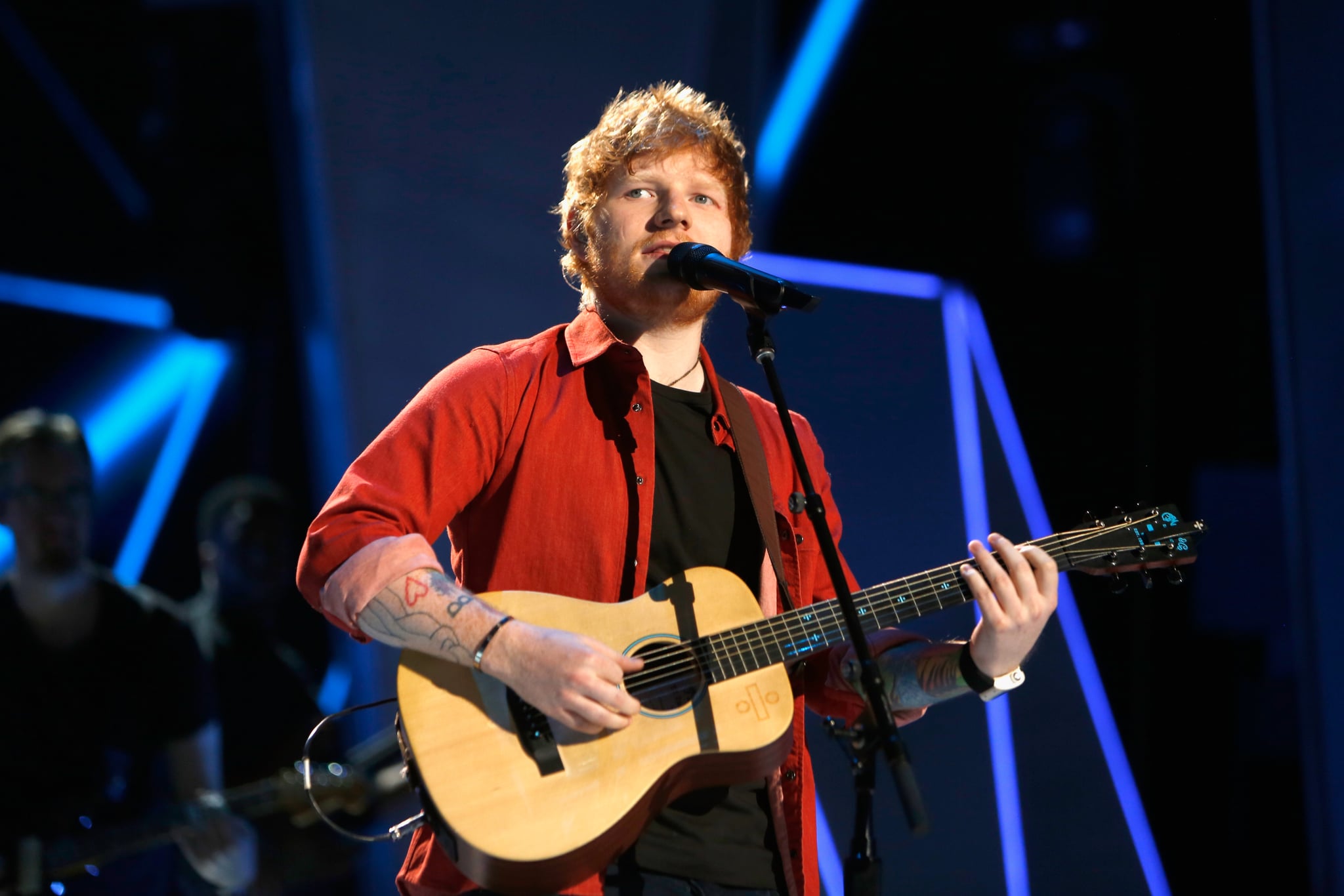 After taking a year off in 2016 to travel the world with his girlfriend, Cherry Seaborn, and give himself a much-deserved rest after a busy few years, Ed Sheeran is opening up about the other reasons he decided to take a step back from the spotlight. While the "Perfect" singer has been honest about drinking too much in the past, he recently revealed on The Jonathan Ross Show that there was a bit more to it than that.
"I think you need to, when you get into the industry, adjust to [fame], and I didn't adjust because I was constantly working on tour," he said. "And all the pitfalls that people read about, I just found myself slipping into all of them. Mostly, like, substance abuse. I never touched anything. I started slipping into it, and that's why I took a year off and buggered off. I didn't really notice it was happening. It just started gradually happening, and then some people took me to one side and were like, 'Calm yourself down' . . It's all fun to begin with, it all starts off as a party and then you're doing it on your own and it's not, so that was a wake-up call and taking a year off."
Ed also said his music, and Cherry, helped him come out of that dark time. "I focused on work, and I can't work under the influence," he continued. "I can't write songs under the influence. I can't perform under the influence. So, the more I worked, the less [that happened]. I've worked my whole life to get to where I am, and you can't lose that over something that you do in your spare time." And the singer said moving in with Cherry was the thing that finally gave him balance: "We live together now, and I think that was a real help grounding me. I was a 25-year-old in the music industry on tour so I just needed someone to balance me out."
Image Source: Getty / Randy Shropshire/MTV1617