Elsa Pataky Talks About Being Married to Chris Hemsworth
Elsa Pataky on Her 7-Year Marriage to Chris Hemsworth: "It Was Sometimes Difficult"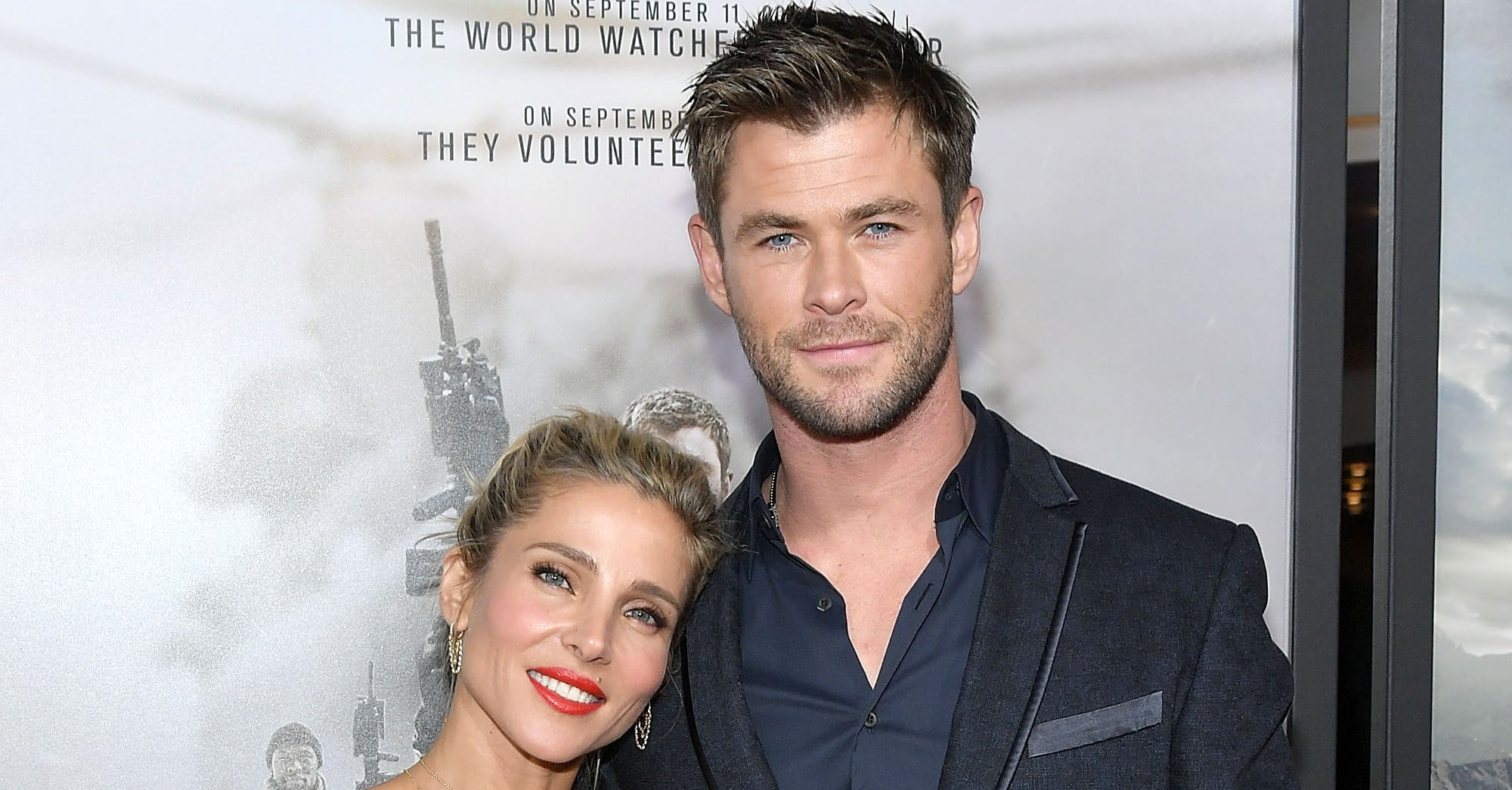 Elsa Pataky knows a thing or two about how to make a marriage work. She recently spoke to Vogue Australias and opened up about her seven-year romance with Chris Hemsworth and how they "make it work." "We did everything very quickly – I don't know how we survived as a couple," Elsa said. "We were married and then a year after we had kids. It puts a lot of pressure on a marriage, but we came out good because there is a lot of love between us and we are very strong personalities but love each other so much. We make it work."
This isn't the first time Elsa has opened up about marriage obstacles. Back in January, the 12 Strong actress sat down with Elle Australia and opened up about her seven-year romance with Chris Hemsworth. The candid interview touched upon everything from how the couple made their relationship work on the brink of Chris's box office success to how she felt conflicted between motherhood and her career after becoming a mom.
"It's interesting how you can be a successful woman who has been working her whole life, and then you have kids, and suddenly your career isn't as important, and you don't appreciate it as much, and you just think, 'What am I doing? I have been fighting all my life for this, and now I don't know if I really want it?'" Elsa shared.
"It's unfair in a way because I don't think men go through that. But when you become a mum, everything that was important goes into second position. You change a lot. You mature, you see life differently and learn so many things."
As far as how the two managed to maintain a strong front throughout the years, Elsa got refreshingly honest and admitted they didn't. "I think any time you start a family without knowing each other that much, it can be complicated," she said. "He was very young to be starting a family, and at the same time he was juggling that with his career and it was sometimes difficult, there was so much going on."
The 34-year-old hunk, however, did keep his priorities in check. "He was always trying to be the best dad and has never failed to make me feel like his family is the most important thing to him and [going through that] is how we've become so strong together," Elsa recalled.
Just last year, the Thor star also admitted that his career put a strain on his marriage. "My wife and I fell in love, had kids, didn't really see each other for a few years, then fell back in love," he told GQ magazine in October. "In terms of work, she's certainly given up more than I have. She'd like me to step back and be at home with the kids more, and of course, I want that too. But I feel like I'm at this crucial point in my career — I've just got to set up for longevity or I'll slip off."