Elton John Retiring From Touring
Goodbye, Yellow Brick Road: Elton John Reveals the Reason Behind His Retirement From Touring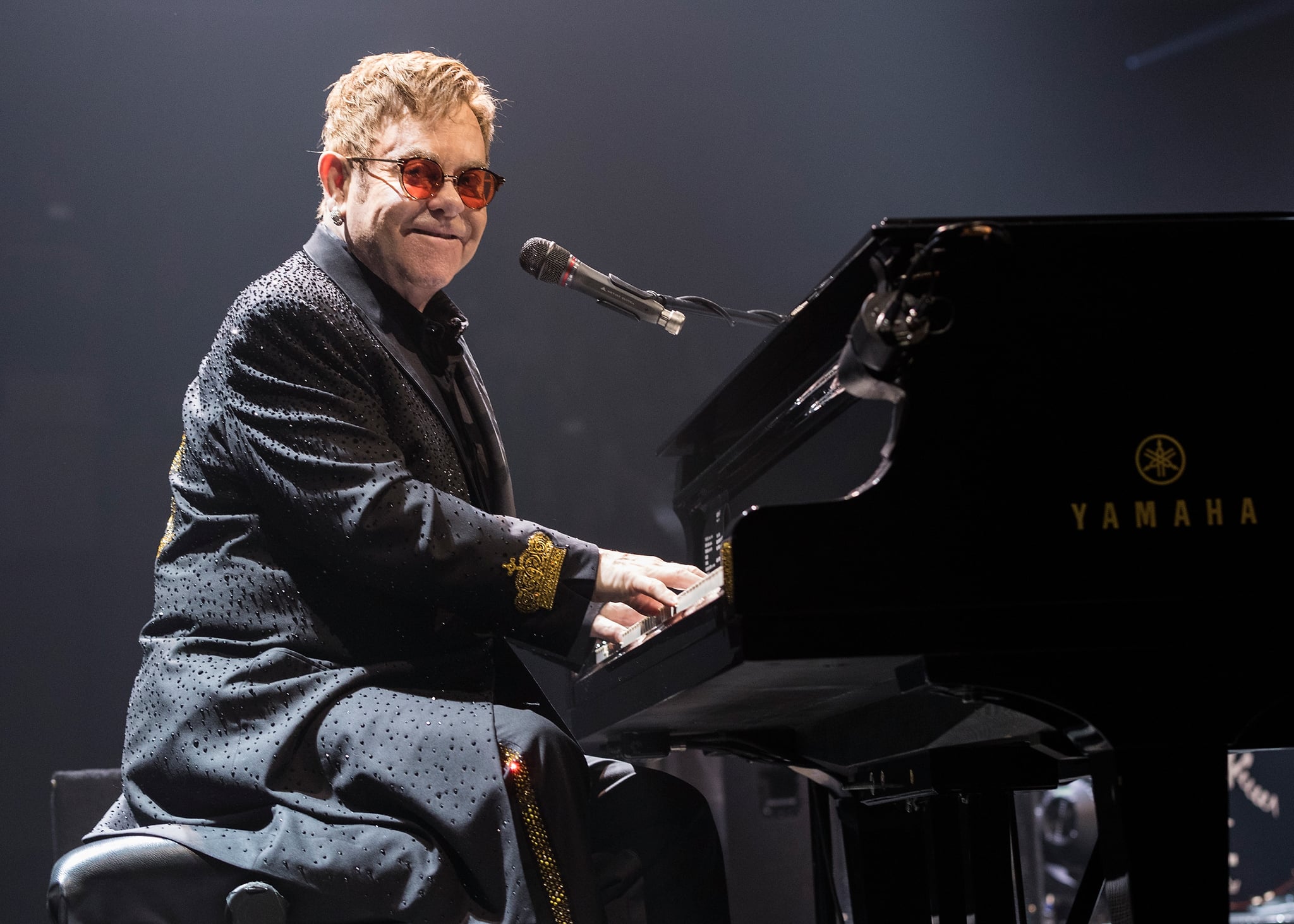 Elton John is saying goodbye to the road. On Wednesday, the 70-year-old music legend announced at a press conference that he's retiring from touring after one final world tour. "I'm not going to be touring anymore," he told Anderson Cooper at New York's Gotham Hall. "I'm not going to be touring and traveling the world. My priorities have changed. I have young children."
Before Elton bids farewell to the road, he will be embarking on one last 300-date tour, which he's named Farewell Yellow Brick Road. "That doesn't mean I won't still be creative," he added. "But I won't travel anymore. I don't want to go out with a whimper. I want to go out with a bang. It'll be the most produced, fantastic show I've ever done."
Even so, Elton still hasn't ruled out the possibility of another residency. "I haven't had much time off in my life," Elton said. "I definitely want to make a couple more albums, but that will be easy since I can do that at home. I want to see friends. I want to spend time at my house and with my photography collection. I'm really looking forward to this tour and I'm really looking forward to the 300th date." His retirement will also not affect his current Las Vegas residency, which will continue until May 19.
Elton has been married to David Furnish since 2014, and they have two kids together, sons Zachary, 7, and Elijah, 5, so it makes sense that he would want to spend more time with them, given that he's been touring since 1969. "Before the children, I thought this is what I'm going be doing till the day I die," he said on Good Morning America on Thursday. "But I don't want to be traveling away from my children. I'd rather be with my children than still be playing shows. There's no contest. I've never experienced anything like it, being a father."