Emilia Clarke and Kit Harington Best Quotes About Each Other
How Emilia Clarke Really Felt About Shooting That Game of Thrones Scene With Kit Harington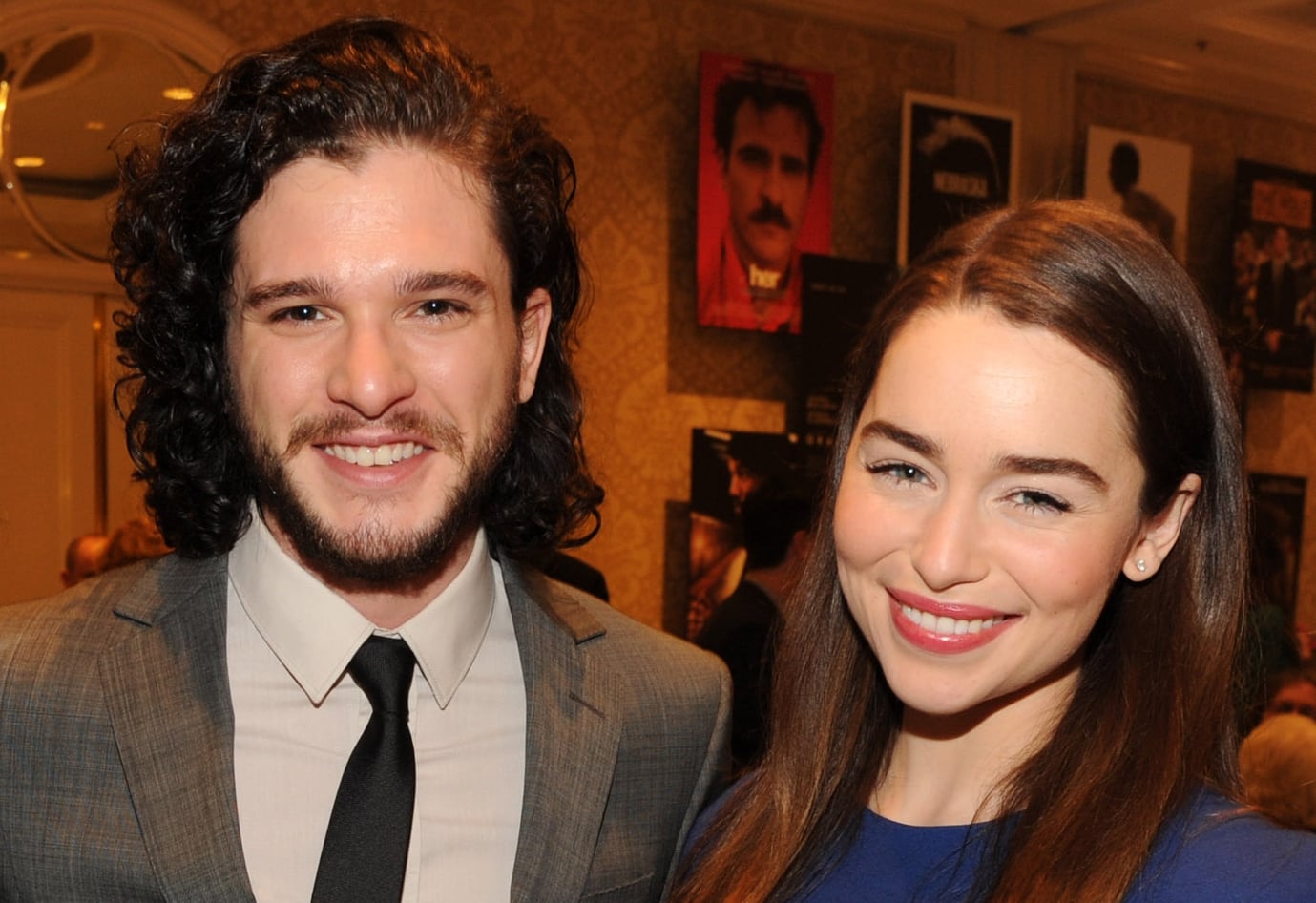 Game of Thrones fans understandably lost it when Jon Snow and Daenerys finally met, but unlike the show, Emilia Clarke and Kit Harington have been friends for years now. The duo is often photographed together at red carpet events, and Emilia is even best friends with Kit's girlfriend, Rose Leslie. As if that wasn't cute enough, Kit and Emilia say the sweetest and most hilarious things about each other. Arya Stark and Brienne of Tarth better watch out, because Kit and Emilia are giving them a run for their money!
Kit on Emilia
On the first time he met Emilia: "I remember vividly the first time I met Emilia, which was in the hotel bar in Belfast, before season one. I was sort of bowled over by this absolutely stunning, petite girl with this wicked sense of humor. We became very fast friends quite quickly."
On what people don't know about Emilia: "Emilia is so sweet, so giving, but she also has a filthy, filthy mind when she wants to."
Emilia on Kit