Emirates Unveils New Onboard Lounge
Emirates' New Onboard Lounge Was Inspired by Yacht Cabins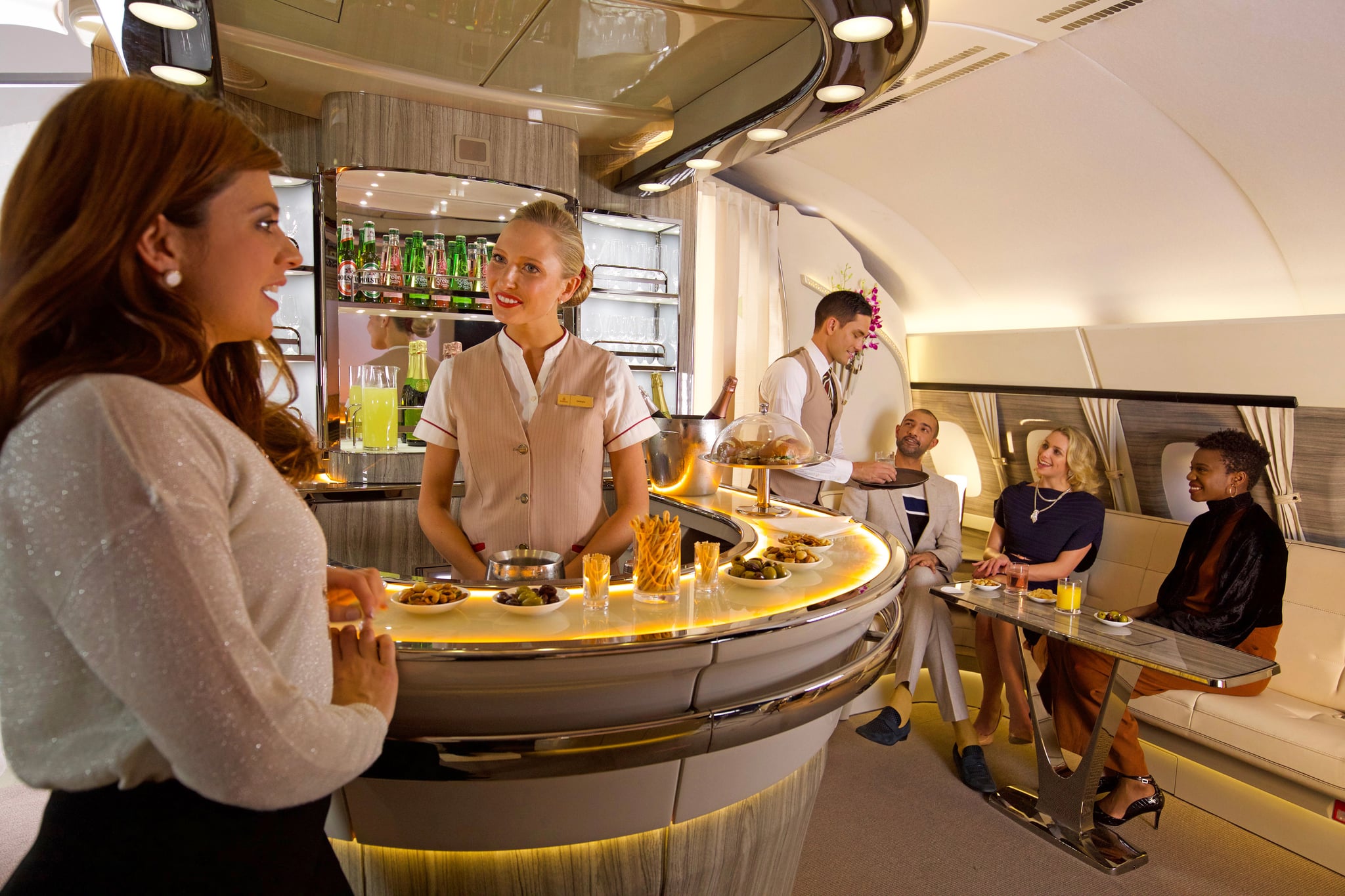 We didn't think it was possible, but now, Emirates is even more luxurious than ever before.
Thanks to a revamping of their onboard lounges on their A380 aircrafts in honor of the 9th anniversay of the airlines' award-winning A380 service, flying will never be the same again.
Inspired by private yacht cabins the new lounge fosters a more intimate social area, and will accommodate First and Business class passengers.
With 14 signature cocktails available as well as a variety of bar snacks (fruit skewers and smoked salmon bagels are the most popular), guests can enjoy food and drinks while catching up on the latest news and sports on the 55 inch LCD screen TV at the back of the lounge.
As the largest operator of A380s in the world (Emirates flies 96 of the double-decker aircrafts to 48 destinations, and plans to add 46 more in the coming year), it's no surprise that the airlines' service is the best around. What's next for Emirates? The sky's the limit!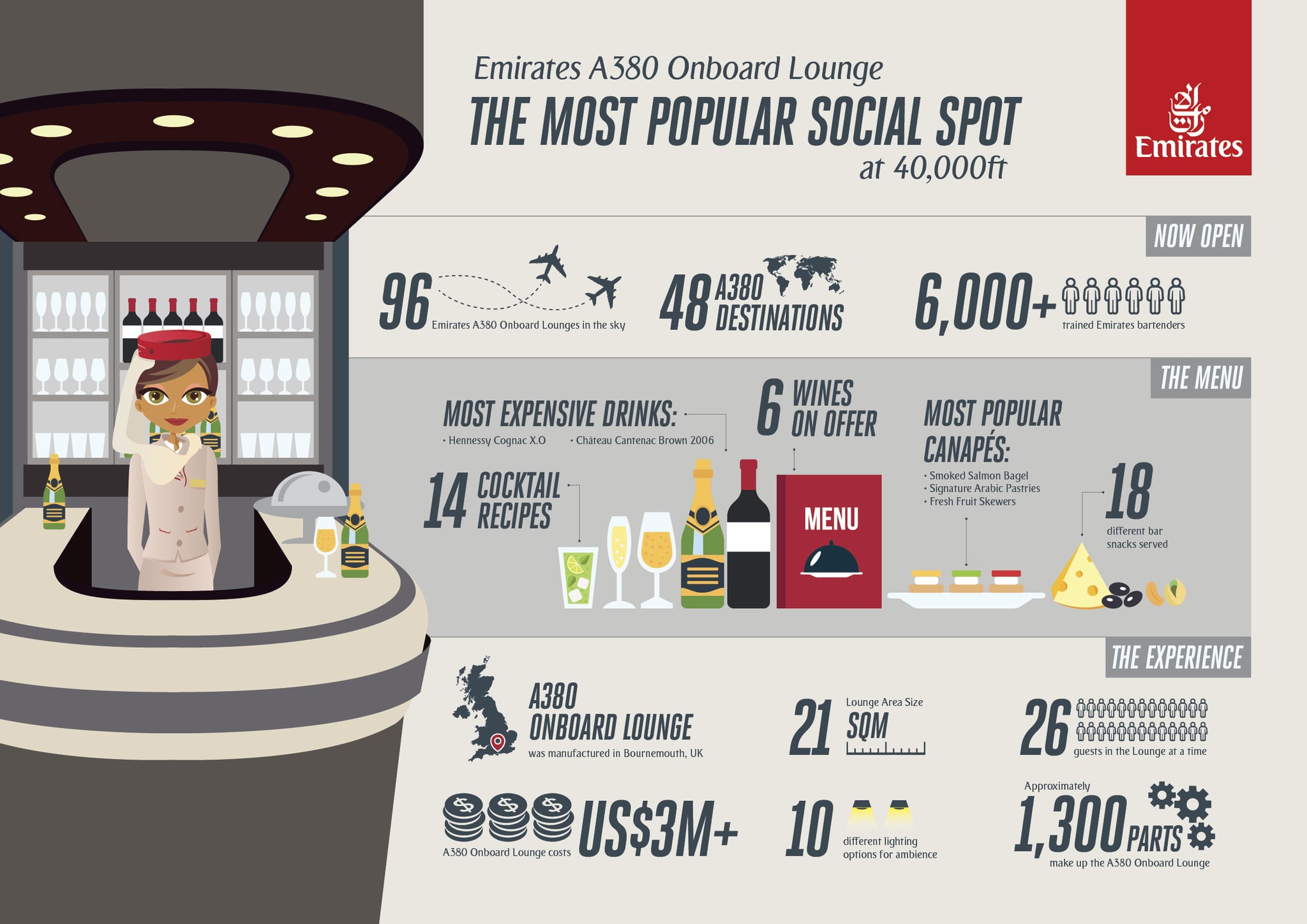 Image Source: Emirates