Facts About Queen Victoria
She Was Almost Killed 6 Times, and 17 Other Fascinating Facts About Queen Victoria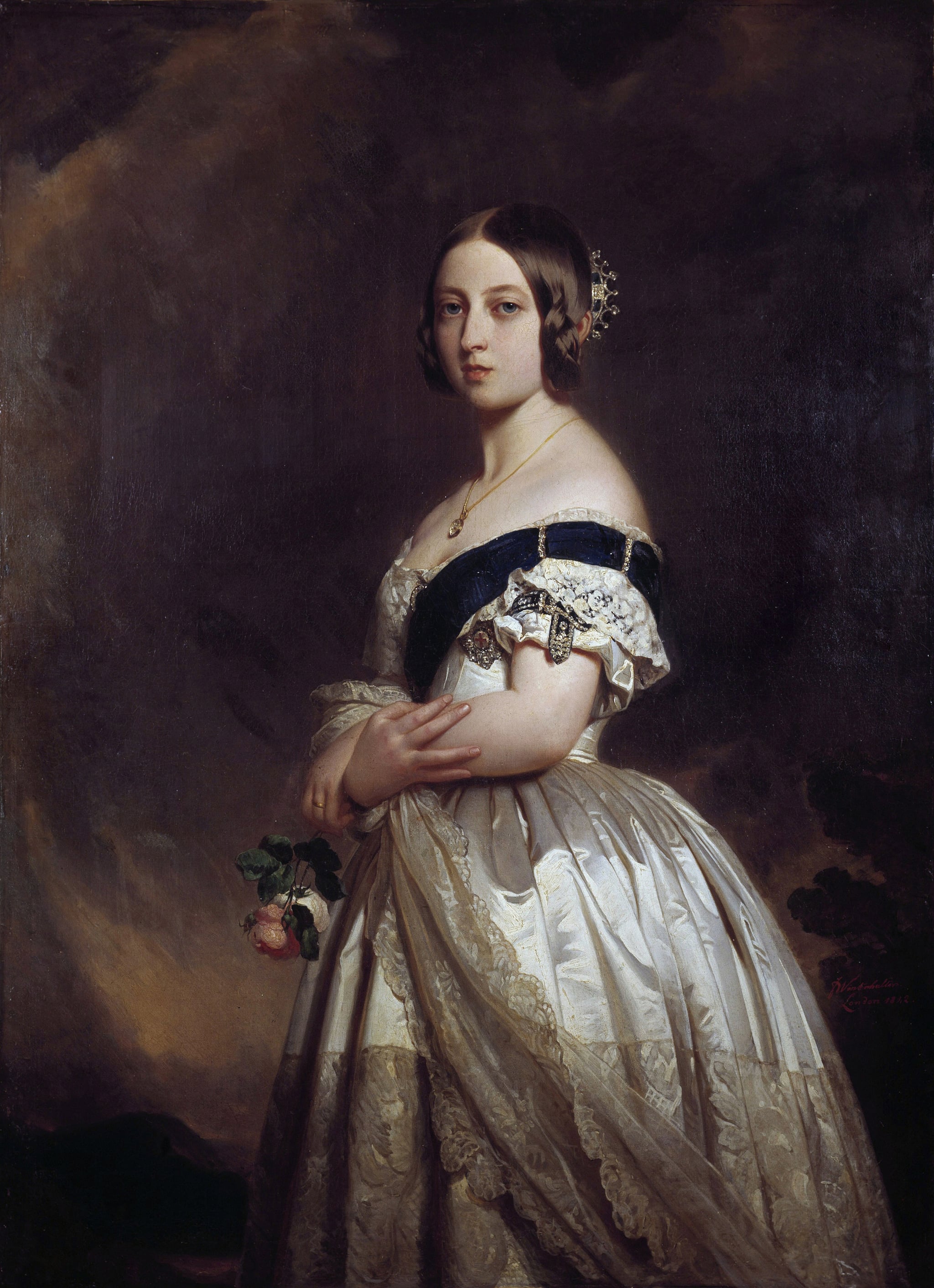 You probably already know all the facts about Queen Elizabeth II and her family, but what about Queen Victoria, her great great-grandmother? The second season of Victoria won't air in the US until January, so now would be the perfect time to brush up on your history. Here are 18 facts about the fascinating life of one of Britain's longest reigning monarch.
Her Birth Was Eagerly Awaited
Queen Victoria was born on 24 May 1819 at Kensington Palace, instantly becoming fifth in the line of succession after the four eldest sons of King George III: George, the Prince Regent (later George IV); Frederick, the Duke of York; William, the Duke of Clarence (later William IV); and Victoria's father, Edward, the Duke of Kent. Neither George nor Frederick had children, and both William's daughters died as infants. As such, it was important for the Duke of Kent to have a child. When King George III passed away, he was succeeded by the Prince Regent, who was then succeeded by his only remaining brother, the Duke of Clarence (the Duke of Kent died in January 1820) — and Victoria then became the only remaining heir.
Victoria Wasn't Her Real Name
The Queen was baptized Alexandrina Victoria, but she always preferred to be called Victoria and therefore dropped Alexandrina.
She Had an Unhappy Childhood.
The young princess spent most of her young life at Kensington Palace. Her father died of pneumonia when she was just eight months old, and she was raised by her mother, Princess Victoria of Saxe-Coburg-Saalfeld, Duchess of Kent. The Duchess was very close to her personal adviser, Sir John Conroy, who wanted to keep a firm hand on the princess in the event of a Regency. The pair imposed what became known as the "Kensington System" on Victoria, which prevented her from spending time with other children or even her father's family. She was constantly being watched by adults, had to share a room with her mother, and wasn't allowed to walk down the stairs without someone holding her hand. Later in life, Victoria described Conroy as a "demon incarnate" and explained that she "led a very unhappy life as a child . . . and did not know what a happy domestic life was."
She Was Multilingual
Although she didn't go to school, Queen Victoria had lessons given to her by her German governess. She was taught French, Italian, and Latin and grew up speaking both German and English at home. She was also good at math, music, and drawing, and learned to speak the Indian language of Hindustani later in life.
She's The Reason Monarchs Live at Buckingham Palace
Queen Victoria was the very first monarch to live at Buckingham Palace — she moved there in 1837, when she was 18.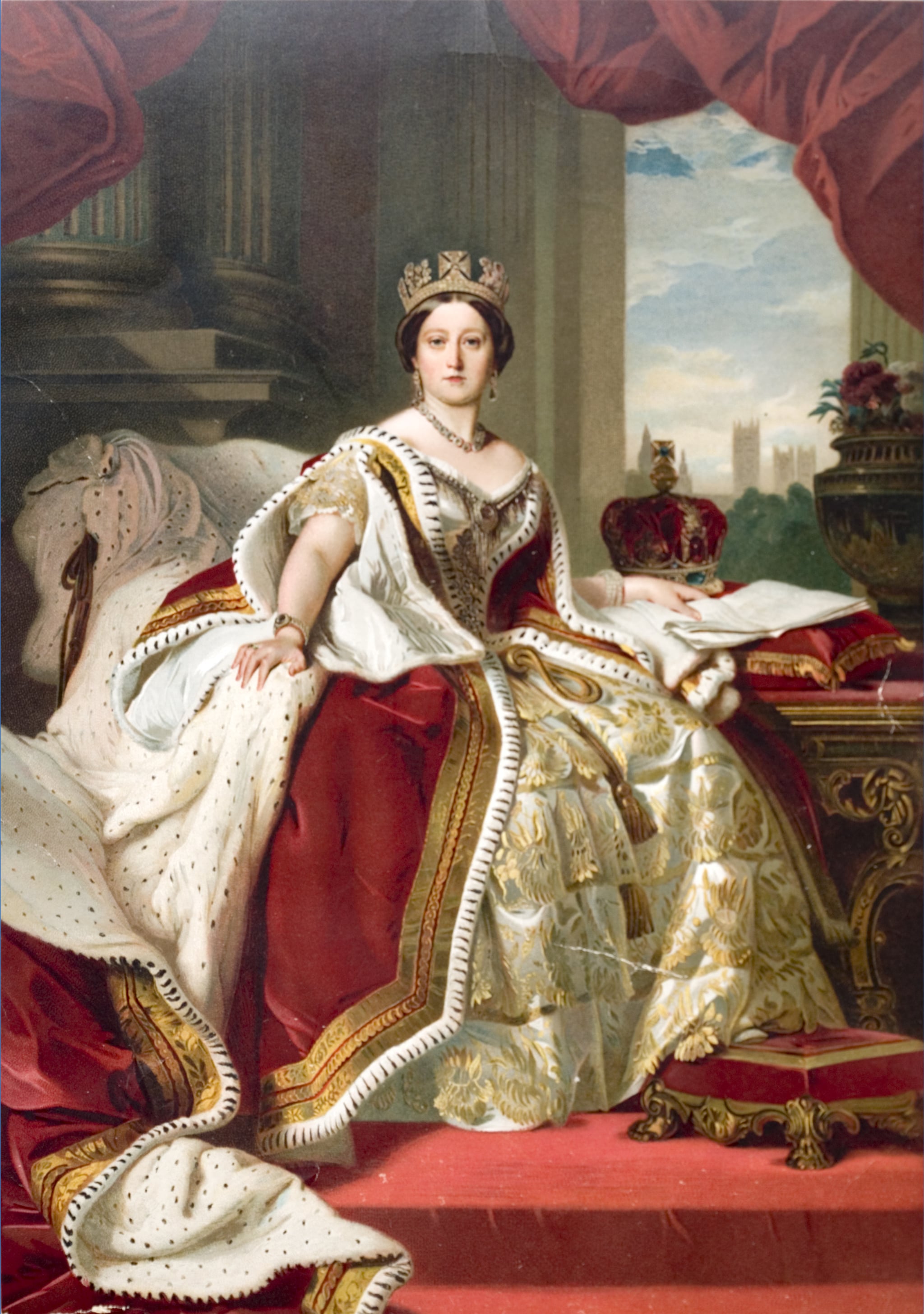 She Was Petite
Queen Victoria was quite small at barely 5 feet tall.
She Was the First Known Carrier of Haemophilia.
Haemophilia, also known as the "Royal disease," is a mostly inherited genetic disorder caused by a mutation on the X chromosome. It impairs the body's ability to make blood clots, which results in people bleeding longer after an injury. Unfortunately, it affected Victoria's family: her son Leopold, Duke of Albany, died from blood loss after he slipped and fell; her grandson Friedrich bled to death when he was just 2 years old; and two other grandsons, Leopold and Maurice, died of the disorder in their early 30s.
She Was a Young Queen
Victoria had just turned 18 when she became monarch in June 1838. At the time, the British Empire included Australia, New Zealand, Canada, South Africa, and India, as well as islands such as Jamaica and Barbados.
She Clashed With Politicians
Victoria's relationship with her numerous Prime Ministers wasn't always easy. She was incredibly close to Lord Melbourne — so much so in fact that it tainted her reputation — but others didn't make quite the same impression on her. She described Lord John Russell as "stubborn and rude," referred to Lord Palmerstone as a "dreadful old man," and said that William Gladstone was a "half-crazy and in many ways ridiculous, wild, and incomprehensible old fanatic."
She Proposed
Queen Victoria first met Prince Albert, her first cousin, a few days before her 17th birthday. She immediately enjoyed his company, and with the encouragement of her uncle Leopold, King of Belgium, proposed to him on 15 October 1839 (as she was the Queen, he could not have proposed to her). They were married for 21 years, until his untimely death.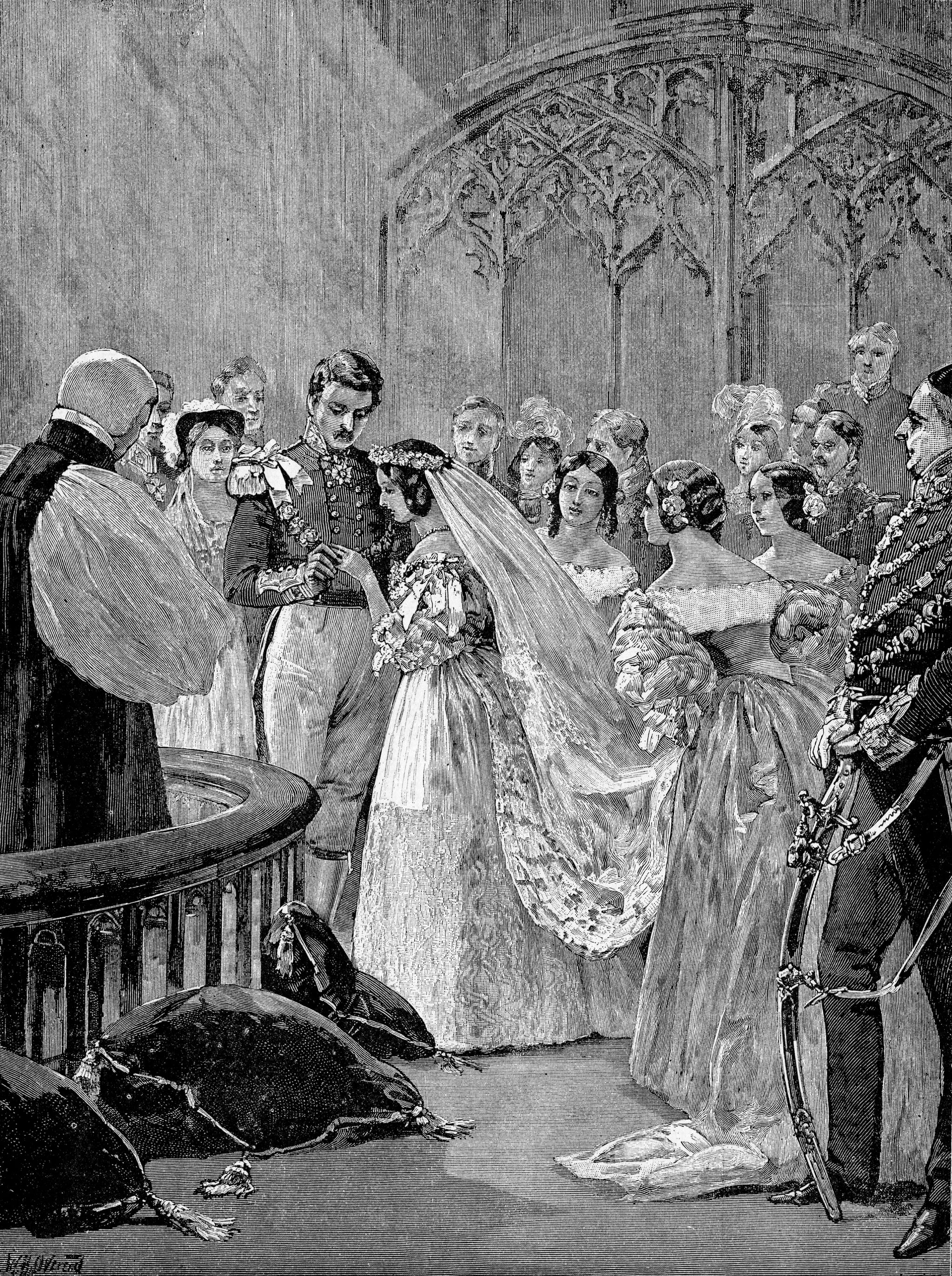 She Started Wedding Trends
At the time of her wedding, wedding dresses were generally colored, but Queen Victoria decided on white satin in order to best show off the lace that she had chosen (the move was designed to give the lace industry a well-needed boost). Orange flower blossoms (a symbol of fertility) were embroidered on her dress, and her train was 18-feet long. She wore a wreath of myrtle and orange blossoms over her veil, white satin shoes, and Turkish diamond earrings, as well as a sapphire brooch that belonged to Prince Albert. The young queen also decided that her guests wouldn't be allowed to wear white, and she had the pattern for her dress destroyed so that no one would be able to copy it.
She Was a Designer in Her Own Right
Victoria had 12 bridesmaids, who were chosen according to their rank. They wore white dresses that were designed by the Queen herself and were gifted turquoise brooches in the shape of an eagle.
She Never Had a Honeymoon
Although Prince Albert wanted to take two weeks off, Queen Victoria told him that she simply couldn't take such a long break from her royal duties.
She Had a Huge Family
Although the Queen famously didn't enjoy being pregnant, the royal couple had nine children. Princess Victoria was born on 21 November 1840, followed by Albert Edward, Prince of Wales (born in 1841), Princess Alice (born in 1843), Prince Alfred (born in 1844), Princess Helena (born in 1846), Princess Louise (born in 1848), Prince Arthur (born 1850), Prince Leopold (born in 1853), and Princess Beatrice (born 1857).
Attempts Were Made on Her Life
At least six serious murder attempts were made during her reign. The first one happened in 1840. Queen Victoria was pregnant with her first child, and as she was enjoying a carriage ride in London, 18-year-old Edward Oxford fired two shots — he was accused of high treason, but found not guilty by reason of insanity. Two years later, a man named John Francis made not one but two attempts to shoot the Queen in her carriage, and another named John William Bean tried to fire a gun loaded with paper and tobacco. Two more carriage attacks happened in 1849 and 1850 — the first was carried out by "angry Irishman" William Hamilton, and the second by ex-Army officer Robert Pate, who hit the queen with his cane. The last serious murder attempt happened in March 1882, when the Scottish poet Roderick Maclean shot at Victoria with a pistol while her carriage was leaving the Windsor train station.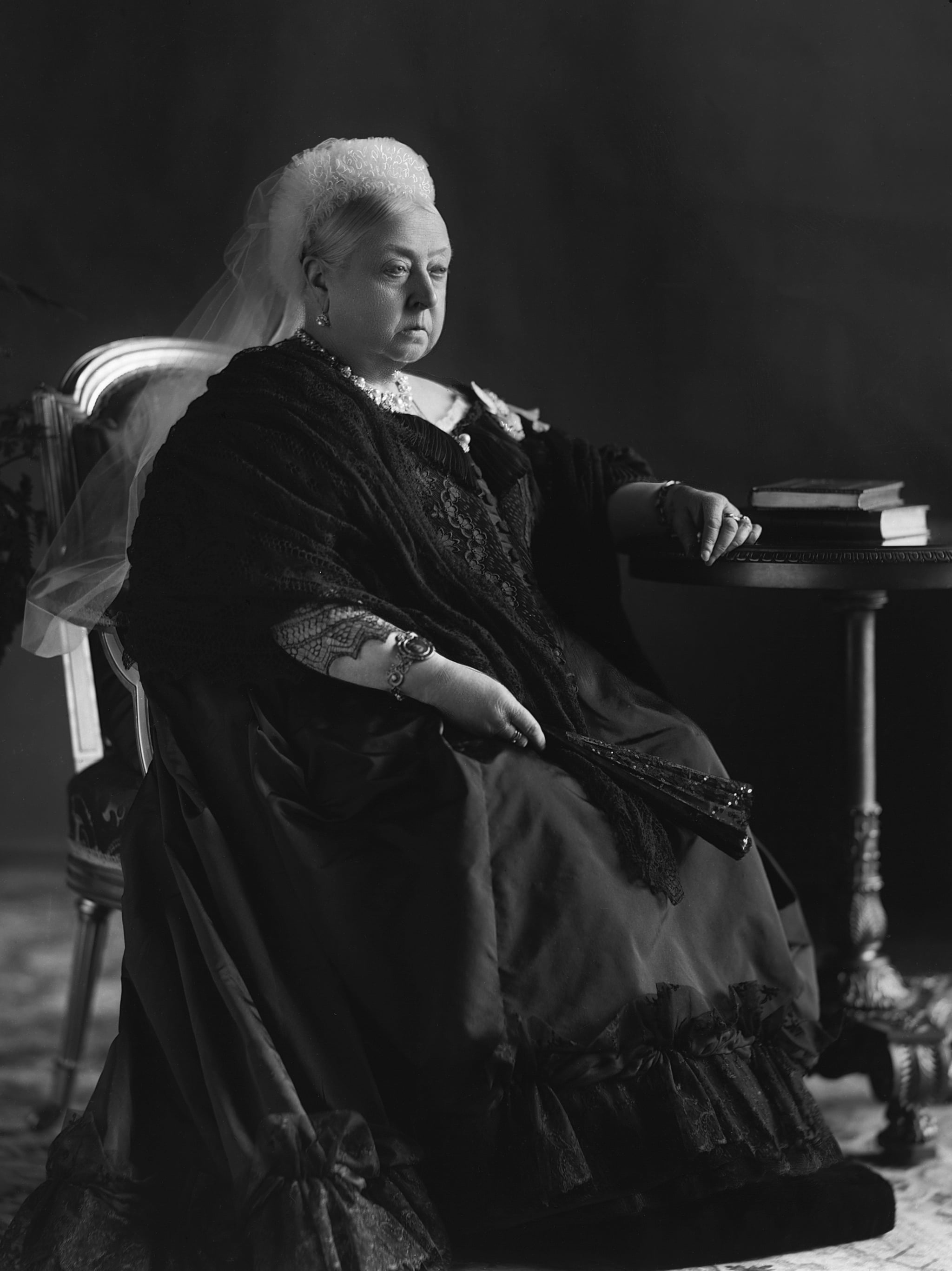 She Was in Mourning For Decades
Prince Albert sadly passed away on 14 December 1861, aged 42. Following the death of her beloved husband, Queen Victoria retreated from public life and adopted some elaborate mourning rituals. By neglecting her royal duties, her popularity deteriorated, and she was forced to reengage in public life in the 1870s. Although she had other relationships (notably with her Scottish servant John Brown), Victoria never remarried and never fully recovered from her loss. She continued to wear black for the rest of her life, slept beside an image of Albert every night, and even had a set of clothes laid out for him each morning until her own death, 40 years later.
She Bore Witness to Great Inventions
During her reign, Queen Victoria saw the world's first steam railway — and was the first monarch to ride a train! It was also during that time that people had their photos taken for the first time, that electricity started to become more common in houses, that the first phone call was made, and that people went for their first car rides.
She Was the Longest Running Monarch
Up until 2015 when Queen Elizabeth broke the record, Queen Victoria had been the longest reigning British monarch in history, having kept the throne for 63 years and seven months. She died still wearing the crown, aged 81.