A Fantastic Woman Director's Transgender Quotes Oscars 2018
Why This Year's Best Foreign Film Oscar Winner Champions Transgender Stories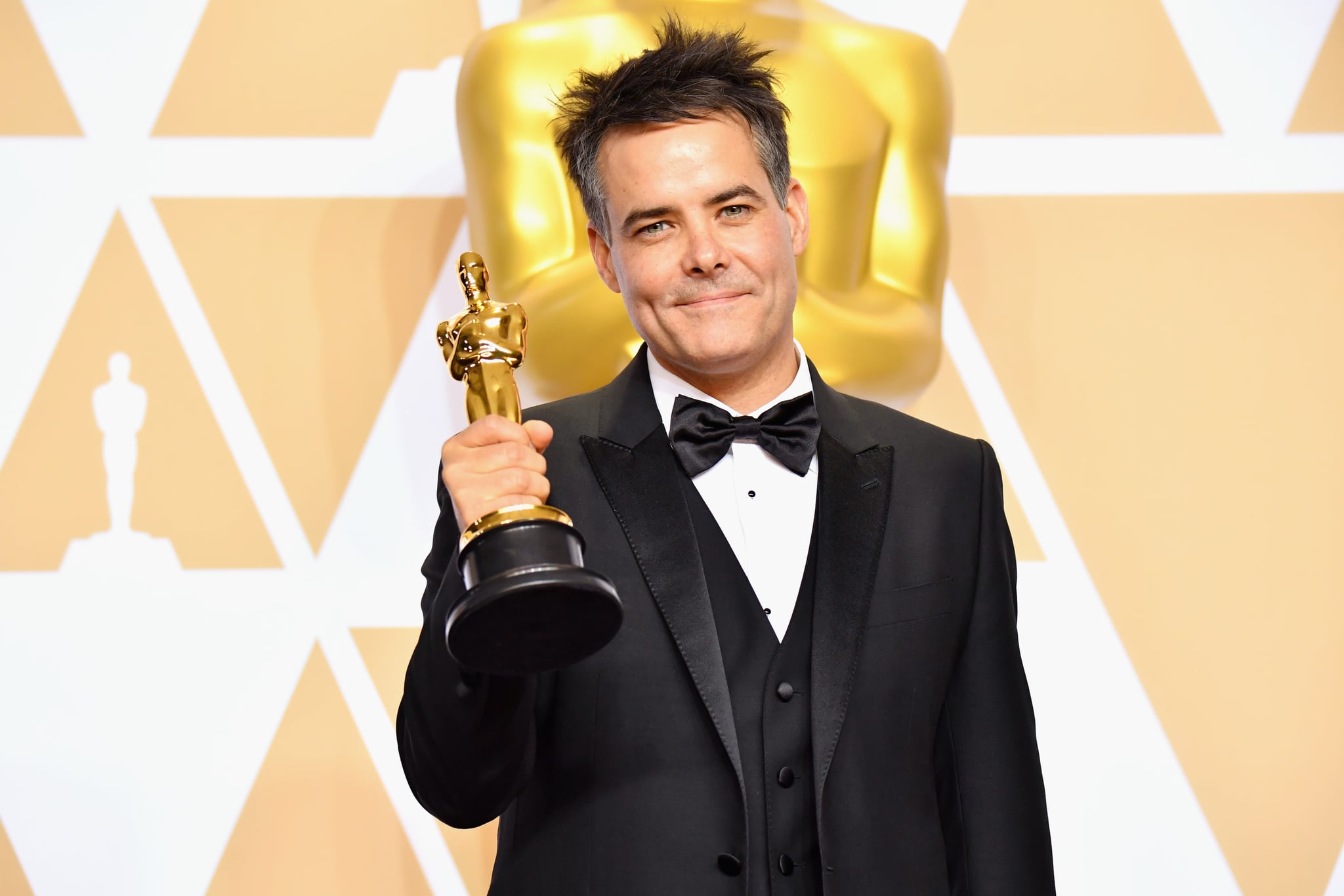 Among the winners at Sunday night's Oscars in LA, there was one recipient that stood out in a spectacular way. A Fantastic Woman — a story from Chile about a transgender woman who faces difficulties and discrimination after the death of her older boyfriend — took home the award for best foreign film. What's more, the film also made Oscars history as the first winner to feature a transgender storyline with a transgender actress in the leading role. The power of this moment was not lost on director Sebastián Lelio, who offered a few exceptional insights when he stepped backstage. "It is a film that has managed to contribute to a necessary and urgent conversation," he told us in the Oscars press room. "There's no such thing as illegitimate people. Period."
"We're not stretching opportunities. We're opening them."
Historically, Hollywood has cast cisgender actors and actresses to play transgender characters. Jared Leto won best supporting actor for playing Rayon in 2013's Dallas Buyers Club. Felicity Huffman received a nomination for playing a transgender woman in Transamerica. The list goes on and on. Back in the press room, Lelio was asked about his decision to break tradition and cast a transgender actress in the leading role. In his opinion, there weren't any other options. And, perhaps even more importantly in an artistic context, the inclusion of a transgender actress impacted the film in unimaginable ways.
"I felt that, for me, it was very instinctive and strong decision, the knowing that I was not going to make this film without a transgender actress in the main role," Leilo said. "And I think it put the film in a different dimension because of everything Daniela brought to the film, her presence, her history." When asked to elaborate further, he offered even more insight into the power of a decision like this.
Casting is an art, and is probably — well, if you're interested in people like I am, casting is essential . . . I think the presence of Daniela brought something, a quality to a story that add a layer of complexity and beauty that, I think in this case, a cisgender actor would have not been capable of bringing. She transitioned like 14 years ago in a country like Chile when there was no information about it. She was a pioneer, and she carries that history, and the camera announced that. And I think that generates resonances and, again, more complexity and beauty to the film. I never thought that it was going to be that important in the sense of how the film is perceived. I've been very surprised and happy to realize that that became one of the most important artistic gestures of the movie.
Leilo also made an important distinction, though. It's not just about giving transgender people a chance to tell their own stories on-screen, it's about a greater movement towards inclusion in general. "That doesn't mean that someone like Daniela cannot interpret a cisgender role. You know what I mean? So I think we're not talking about freedom here, we're not stretching opportunities. We're opening them." I think that's what you call a mic-drop.