Faye Dunaway and Warren Beatty Presenting at 2018 Oscars
Hold on to Your Envelopes: Faye Dunaway and Warren Beatty Will Present at the Oscars Again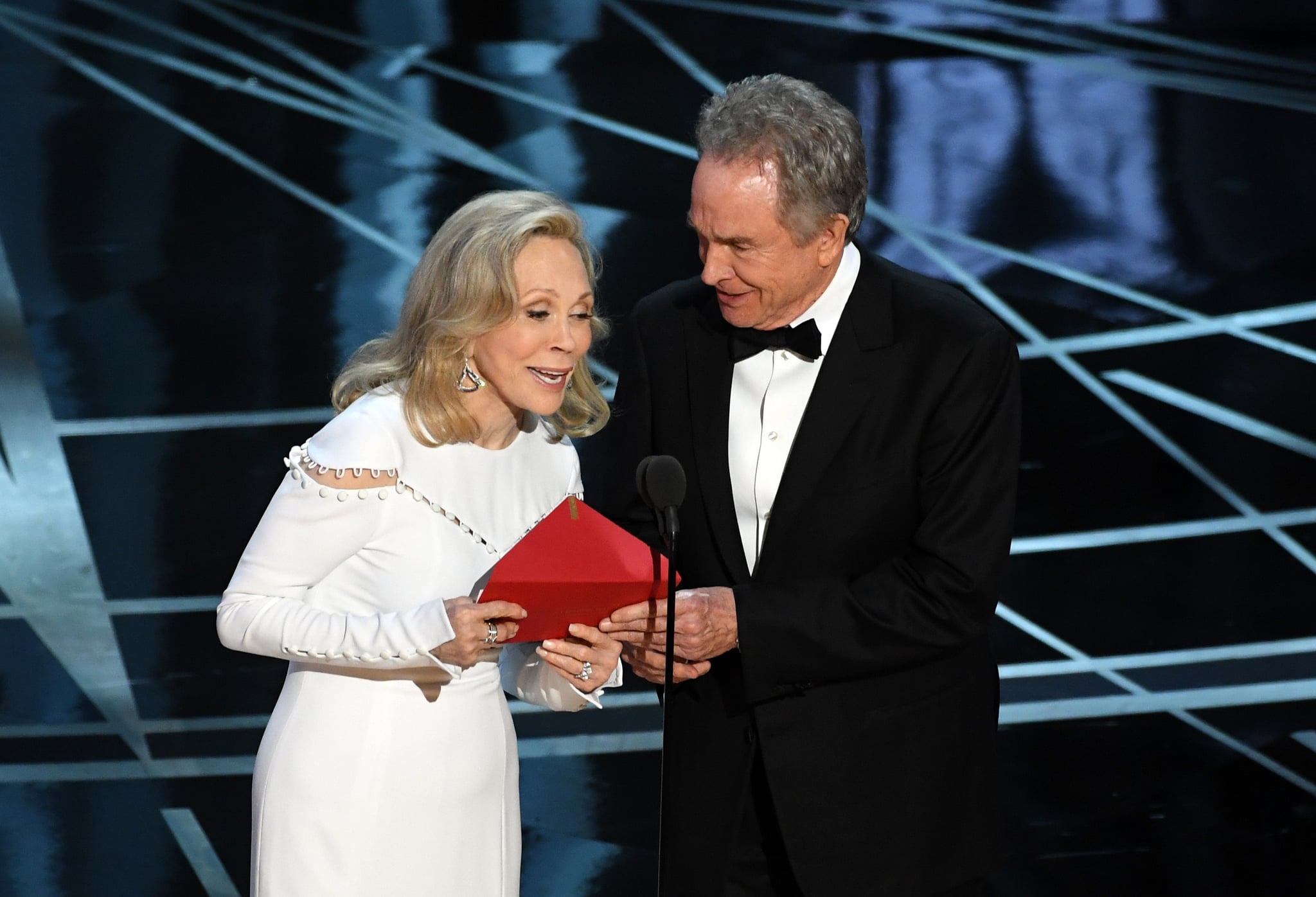 It's been a year, but it's safe to say no one has forgotten the infamous Oscars mix-up that happened while Faye Dunaway and Warren Beatty were presenting the 2017 award for best picture.
After being handed the wrong envelope, which contained the name of La La Land's Emma Stone for best actress, Dunaway and Beatty were unsure of who to announce onstage. Dunaway ended up blurting out La La Land, but as we all know now, the true winner was Moonlight. Everything was eventually sorted out, and the Moonlight team took the stage to accept their big win, but many looked for who to blame for the snafu: Dunaway? Beatty? The Academy?
The accounting firm that oversees Oscars votes, PricewaterhouseCoopers, later released a statement taking blame and apologizing for the incident and has vowed that this year's show will go off without a hitch. Clearly the Academy has the utmost faith in them, because they've also invited Beatty and Dunaway back to present, per TMZ. The pair will reportedly crack a few jokes about their epic flub, with Dunaway saying that "Presenting is better the second time around," and Beatty poking fun by saying Gone with the Wind has won best picture.
We'll just have to wait and see how it all goes down when the Oscars air on Sunday.