First Photo of Saint West
Kim Kardashian Shares the First Photo of Baby Saint West!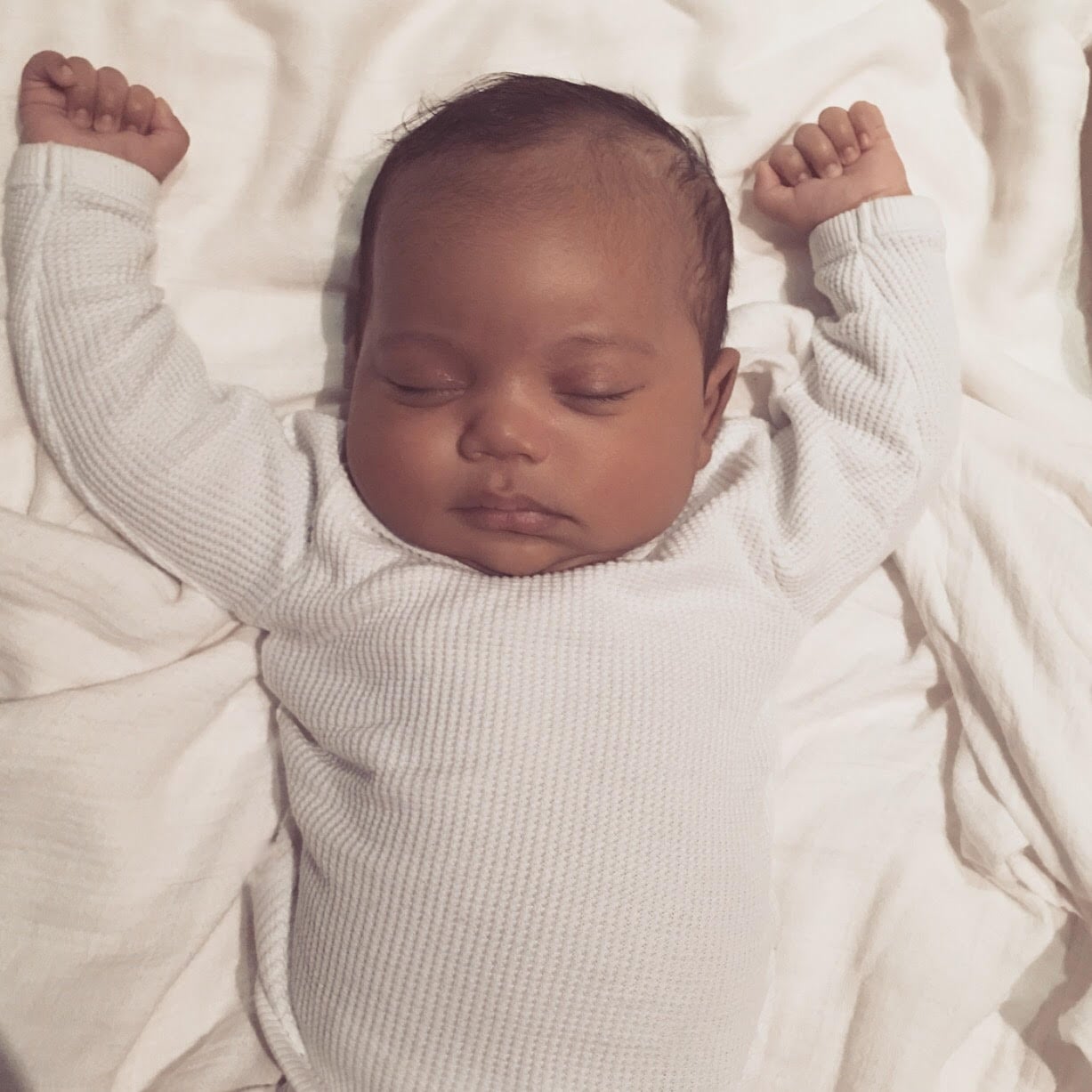 Saint West is here! Kim Kardashian shared the very first photo of her son on her app on Monday morning. The reality star, who welcomed Saint in December with husband Kanye West, captioned the shot, "Today is my dad's birthday. I know there's nothing more in the world he would have wanted than to meet his grandchildren. So I wanted to share this pic of Saint with you all." In the precious photo, baby Saint is seen wearing a white onesie while stretching his arms out above his head. While this is the first time the world is getting a glimpse of the little one's face, Kim did share a photo of him bonding with big sister North in January. See the Wests' sweet son above, and then check out all the best photos of North!