Frances McDormand's Inclusion Rider Quotes at Oscars 2018
Why Frances McDormand Mentioned Inclusion Riders on the Oscars Stage
Frances McDormand Reveals She Only Found Out About Inclusion Riders LAST WEEK
Frances McDormand: Women and African-Americans Are Not "Trending"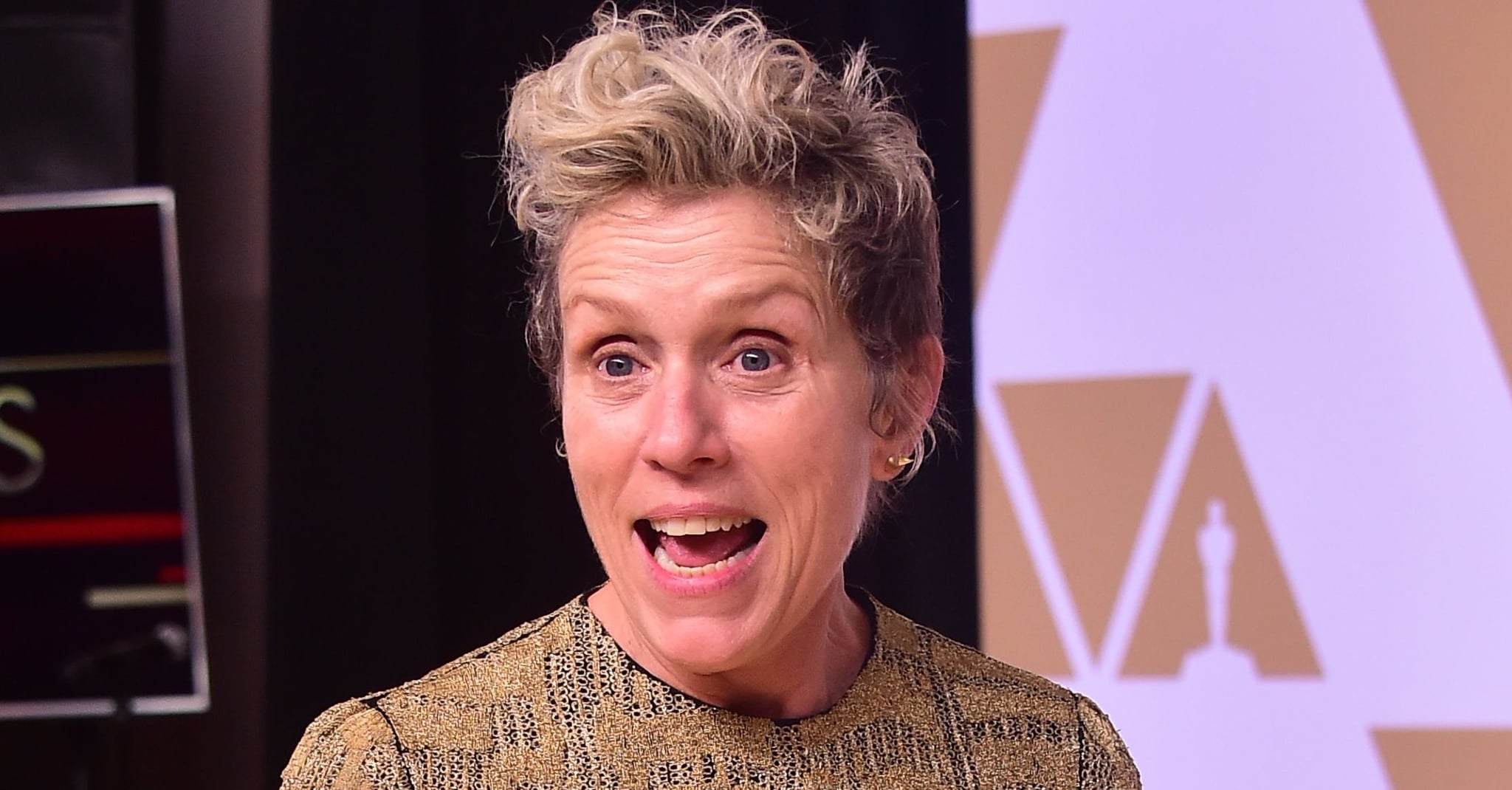 Frances McDormand literally brought the audience to their feet during Sunday night's Oscars in LA. After winning the best actress award for her transformative role in Three Billboards Outside Ebbing, Missouri, McDormand did an incredible thing: she told all the night's female nominees to proudly stand up together. The gesture was meant to convey the power of female storytelling, as well as the need for even more female voices in Hollywood. Then, to close out her speech, McDormand ended with two mysterious words: "inclusion rider."
An inclusion rider is basically a stipulation in an actor's or actress's contract that requires a project to assemble a diverse group of people, both on screen and behind the scenes. Whether it's a little-known secret that's been around for years or a relatively new kind of negotiation is not totally clear. What is clear, however, is that plenty of people don't know about it. Frances McDormand made that much clear to us backstage in the Oscars press room.
"We're not going back . . . It changes now."
"I just found out about this last week. There has always been available to everybody that does a negotiation on a film," she said, "an inclusion rider, which means you can ask for and/or demand at least 50 percent diversity in the casting for the cast and the crew. And so, the fact that I just learned that after 35 years of being in the film business? We're not going back." This revelation alone makes McDormand's acceptance speech special. If she hadn't heard about it in her 35 years in Hollywood, how many other people were equally oblivious? In that moment, she was bringing awareness to a whole room of powerful people.
Of course, McDormand ended her answer in a moment that made the whole press room erupt in applause. She acknowledged that, by speaking those two words, she was ensuring a massive impact moving forward. "So, the whole idea of women 'trending'?" she asked. "No. No trending. African-Americans 'trending'? No trending. It changes now. And I think the inclusion rider will have something to do with that."