French Montana Gets Lion Named After Him in Dubai
Khloe Kardashian Might Be a Little Envious of This Gift Her Ex Got in Dubai
When Khloe Kardashian visited the home of teenage YouTuber "Money Kicks" she was lucky enough to grace his Instagram Celebrity Hall of Fame. But her former flame French Montana was much luckier on his recent trip to the UAE. The rapper was staying at the Atlantis Hotel on the famous Palm Jumeirah but made a stop at the Belhasa house, which has a private zoo that stars love.
Not only did he hang out with chimps, eye-up leopards and get to bottle feed lions but he was also given a very special gift by his hosts… One of the well-known family's huge cats was named after him and French was told the mansion is his home from now on. So we'll know where to find him the next time he's in the Emirate.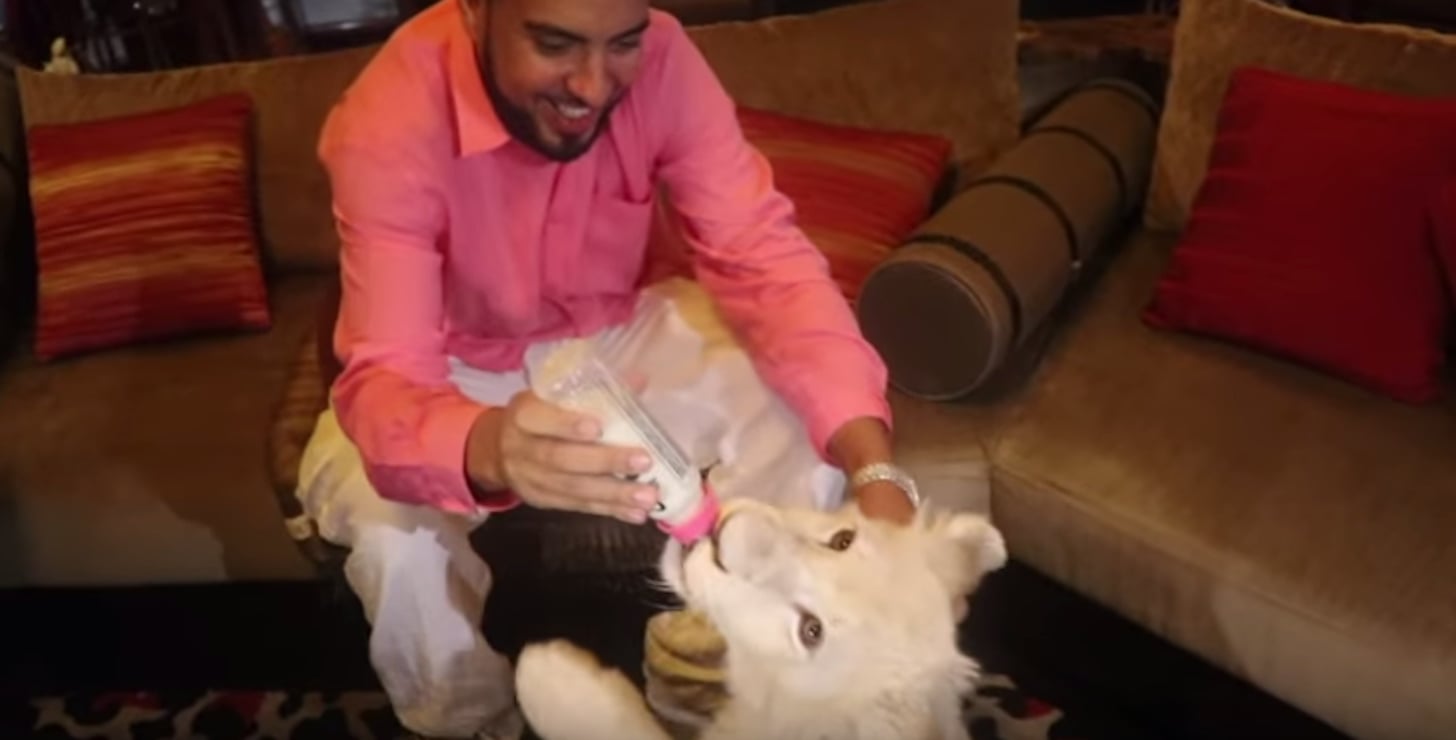 Rashed Saif Belhasa has hosted more celebrities than we can remember at his home, but more recently, Mariah Carey came over. However, no one has left their mark there quite like French! Watch the video above for highlights of his visit.