Fun Facts About Goldie Hawn
13 Little-Known Facts About Goldie Hawn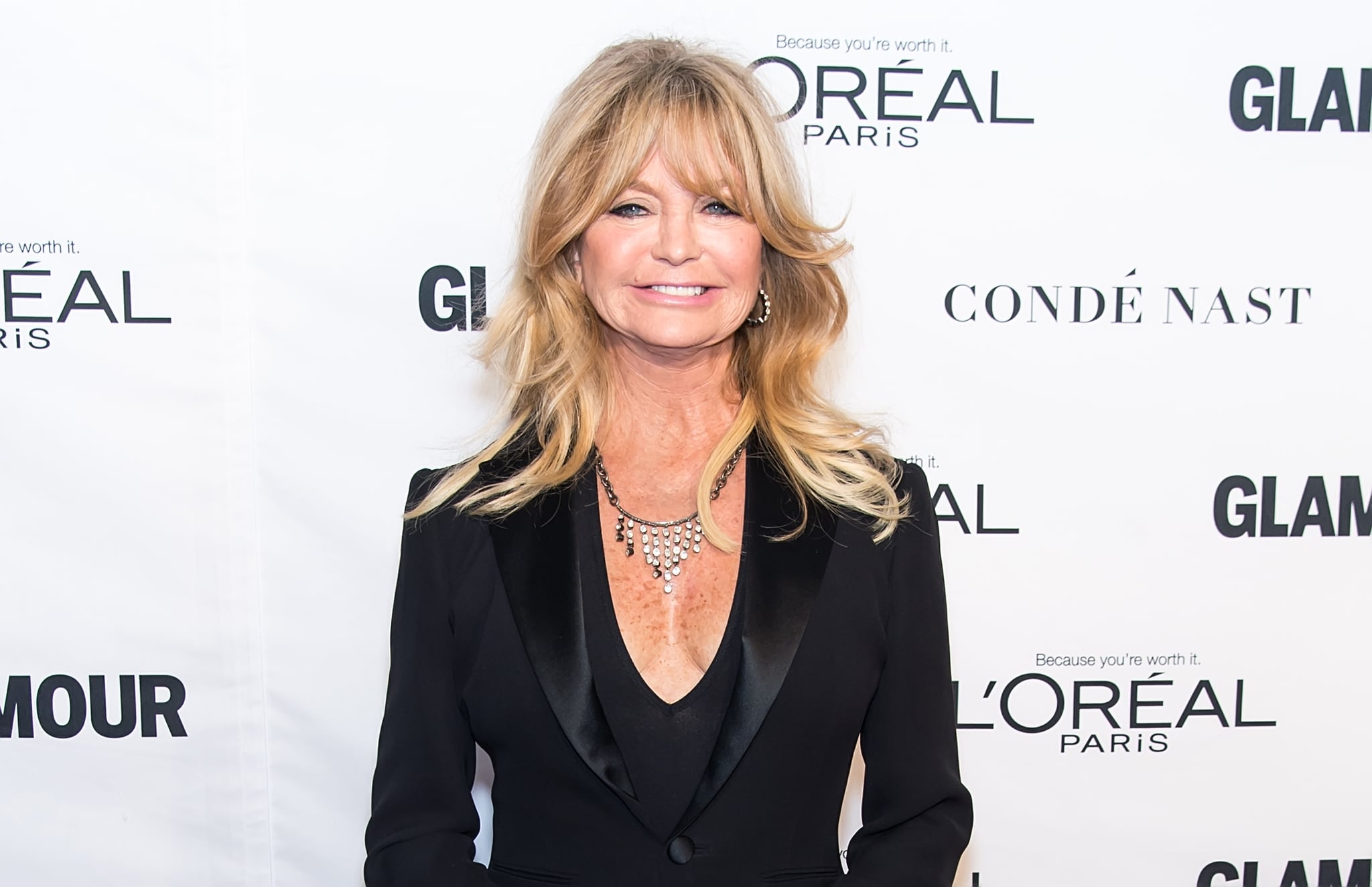 We all know Goldie Hawn for her infectious laugh, her unapologetic sense of humor, and her résumé stacked with iconic film roles, but there's a lot about the Hollywood family matriarch and Academy Award winner that you might not be aware of. From the career she might have had to why it took her and longtime partner Kurt Russell so long to get together, we've rounded up all the nuggets of trivia any Goldie fan should know.
She almost ditched acting to be a country singer. Can you imagine a world where instead of filming movies like Overboard and Private Benjamin, Goldie was belting it out onstage at the Grand Ole Opry? In 1972, she recorded a country LP for Warner Brothers called Goldie, with the lead single titled "Pitta Patta." Although she had the help of country icons Dolly Parton and Buck Owens on the album, she ended up picking Hollywood over Nashville.
"Goldie" is a family name. Yes, Goldie is her real name. The unusual moniker is a nod to her mother's aunt, which she discussed during her Inside the Actors Studio appearance in 2008.
Her middle name is less unique. Her full name is Goldie Jeanne Hawn.
She practically came out of the womb dancing. Goldie's love of dance started early thanks to the ballet and tap dance lessons she was enrolled in at 3 years old. By the time she turned 10, she scored a spot in the chorus of the Ballet Russe de Monte Carlo production of The Nutcracker.
She dropped out of college. The future superstar majored in drama at American University, but it soon became clear that a traditional education wasn't for her. In a video for Oprah's Master Class series, Goldie revealed that her parents never minded her getting bad grades, because "they knew, basically, what my vocation was going to be early on."
Her first onstage role was as Juliet in Shakespeare's Romeo and Juliet. In 1961 she got the role of Juliet in the Virginia Shakespeare Company's production of the legendary tragedy.
She opened her own ballet school. By 1964, she was running and teaching in her own ballet academy in her hometown of Washington DC.
Her aunt's nickname for her was "GoGo." While chatting with Hoda and Kathie Lee in 2014, she revealed that her grandchildren call her "GoGo," a nickname her aunt originally gave her (they call grandpa Kurt Russell "GoGee").
"GoGo" coincidentally got her big break as a go-go dancer. The actress was originally hired as a go-go dancer on sketch comedy show Rowan and Martin's Laugh-In after dancing "in a cage, and on a pedestal" for a while in NYC. The job then eventually led her to more comedic roles in Hollywood.
Her first husband was also a dancer. In 1969 Goldie married Gus Trikonis, who was one of the Sharks in West Side Story. They split in 1976.
The start of her relationship with Kurt Russell was pure luck. The two first met on the set of The One and Only, Genuine, Original Family Band in 1968 when she was 21 and he was just 16, so nothing romantic happened. Luckily their paths crossed again when they played love interests in 1984's Swing Shift, and it didn't take long for a relationship to spark.
She founded a charity dedicated to enriching childhood education. Goldie created The Hawn Foundation to help improve the academic lives of young kids after being "moved by statistics about the increases in school violence and bullying, youth depression, and suicide."
She practices meditation. Although she identifies as Jewish, she owes her sunny disposition to meditation. "It's not the idea of a particular religion that's important," she told Prevention. "It's the development of a spiritual life."