Funny Moments in Zoolander 2 to Make Dubai Ladies Laugh
Dubai Women Will Really Relate To These Funny Moments in Zoolander 2
With so many famous faces in the latest Zoolander movie (think Benedict Cumberbatch, Naomi Campbell and Kate Moss) there are some seriously surreal moments. Then again, there's so much that's totally close to home.
Having a book-shaped building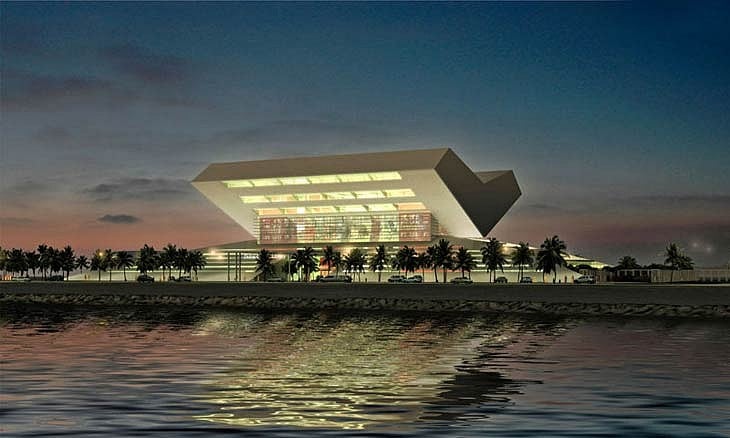 Remember the Center For Kids Who Can't Read Good? The book-shaped building features prominently in the first minutes of the new movie and it totally resembles one that's coming to Dubai very soon. The $1billion Mohammed Bin Rashid Library is due to open in 2017 but somehow the movie makers managed to predict this 15 years ago with the first flick it seems.
Needing Uber in the most obscure places
The sequel sees Derek Zoolander, now going by the name Eric 2lander, hiding in the mountains where no one can get to him following the death of his wife and their son being taken away from him. When convinced by Billy Zane to come out of hiding, the only way for him to get out is by ordering an Uber cab. Anyone who has been to the new Dubai Design District can relate to the need for Uber.
Waiting ages to get Netflix in the desert
Meanwhile his supermodel buddy, played by Owen Wilson, is living a life of obscurity in the desert where he and the likes of Jourdan Dunn and Kiefer Sutherland survive by riding camels and getting Neflix DVDs delivered to the desert. Sand dunes, camels and Netflix is pretty much us every weekend.
Drowning in dates
No not that kind. When Kristen Wiig's character humiliates the supermodels by soaking them in a sticky date mixture on the runway, we couldn't help but feel slightly envious. Too bad they haven't discovered how amazing the fruit is for sweetening post-workout smoothies. They're in every supermarket are perfect for raising energy levels.
Fashion designers are everywhere
Anna Wintour, Tommy Hilfiger, Alexander Wang… have you ever seen so many style greats in the same room? With the likes of Mario Testino and Erdem booking flights to see the city already this year and events like Fashion Forward coming up, there's plenty more where that came from. Watch out for Kate Moss screaming for the Fountain of Youth.
Sting keeps appearing
If the singer could just return every year for Dubai Jazz Festival that would be great. Until 2017 though watch him help the boys figure out why celebrities including Justin Bieber, Demi Lovato and Usher are being hunted down and killed.
But first... a selfie
At a concert, on a yacht, or even at the dentist... out comes the phone to capture the perfect selfie for the moment. So when has Bieber difficulty choosing an Instagram as he breathes his last breath, it's difficult to judge.
Image Source: YouTube user Paramount Pictures