George and Amal Clooney Donate to March For Our Lives
George and Amal Clooney Are Donating $500,000 in Their Twins' Names to March For Our Lives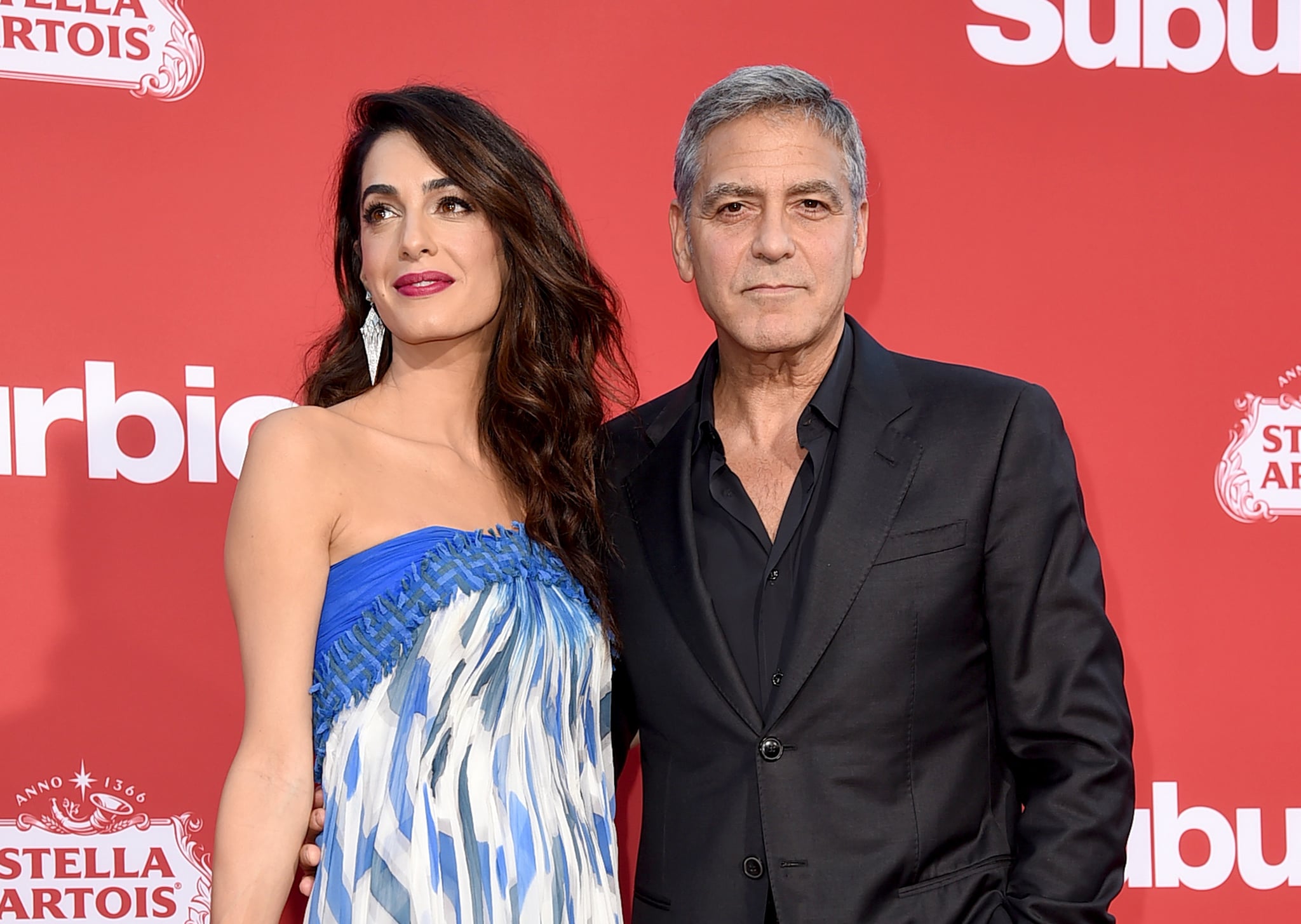 George and Amal Clooney are so inspired by the upcoming March For Our Lives event that they are donating $500,000 to the cause. In response to the devastating Feb. 14 shooting at a high school in Parkland, FL, that killed 17 people, March For Our Lives is scheduled for March 24 in Washington DC. It's a march during which children and families will "demand that their lives and safety become a priority and that we end gun violence and mass shootings in our schools today."
"Amal and I are so inspired by the courage and eloquence of these young men and women from Stoneman Douglas High School," George told E! News in a statement on Tuesday. "Our family will be there on March 24 to stand side by side with this incredible generation of young people from all over the country, and in the name of our children Ella and Alexander, we're donating $500,000 to help pay for this groundbreaking event. Our children's lives depend on it." George and Amal welcomed twins in June 2017.
Young students have already begun to speak up about taking action in the wake of the Florida shooting, and money raised for March For Our Lives will go toward the Washington DC event in addition to organizing marches across the country.