George Clooney Quotes on Meghan Markle and Princess Diana
George Clooney Demands Respect For Meghan Markle: She's "Been Pursued and Vilified"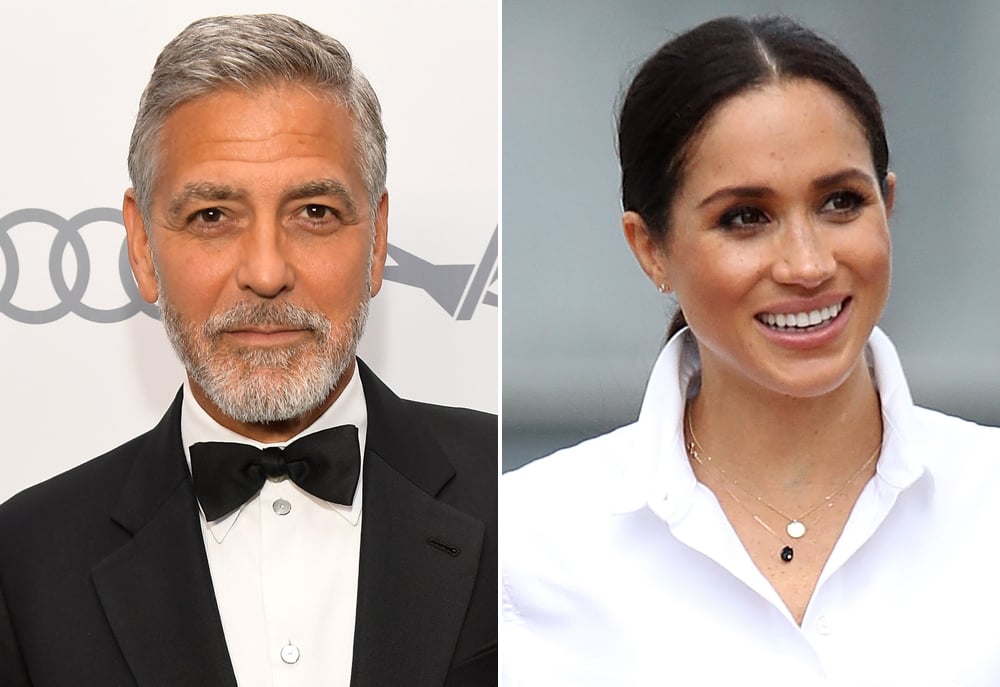 After months of scrutiny surrounding Meghan Markle, George Clooney has had enough. Whether it's about the alleged drama between the Duchess of Sussex and her sister-in-law Kate Middleton or speculation surrounding her relationship with her father, Meghan's position in the public eye has made her the center of many rumors, and George is coming to her defense. According to Australia's Who magazine, the father of two recently addressed the media about their treatment of Meghan while promoting his upcoming Hulu series, Catch-22.
"I do want to say, they're just chasing Meghan Markle everywhere, she's been pursued and vilified," George said. "She's a woman who is seven months pregnant and she has been pursued and vilified and chased in the same way that Diana was and it's history repeating itself. We've seen how that ends."
This isn't the first time George has spoken out about the media's treatment of the royal family and celebrities in general. In fact, the first time George spoke out was after Princess Diana's death. "Princess Di is dead, and who should we see about that? The driver of the car? The paparazzi? Or the magazines and papers who purchased these pictures and make bounty hunters out of photographers?" he said to a group of reporters in 1997. "If you weren't hiding behind the profession of journalism, you would be an accomplice to a crime, and you would go to jail."
George and his wife, Amal, are extremely private with their young twins, Alexander and Ella, and he expects the paparazzi to respect their privacy as well. Despite attending Meghan and Prince Harry's wedding last year and being friends with the couple, George shut down rumors that he'd be the royal baby's godfather. "Oh yes, I'll be the godfather of the royals apparently," he jokingly told Who. "No! I'm a father of twins, I have enough sh*t to deal with — literally!"