George Clooney Talking About His Twin Children 2017
George Clooney Gushes Over Twins, Reveals Why He Gave Them "Normal" Names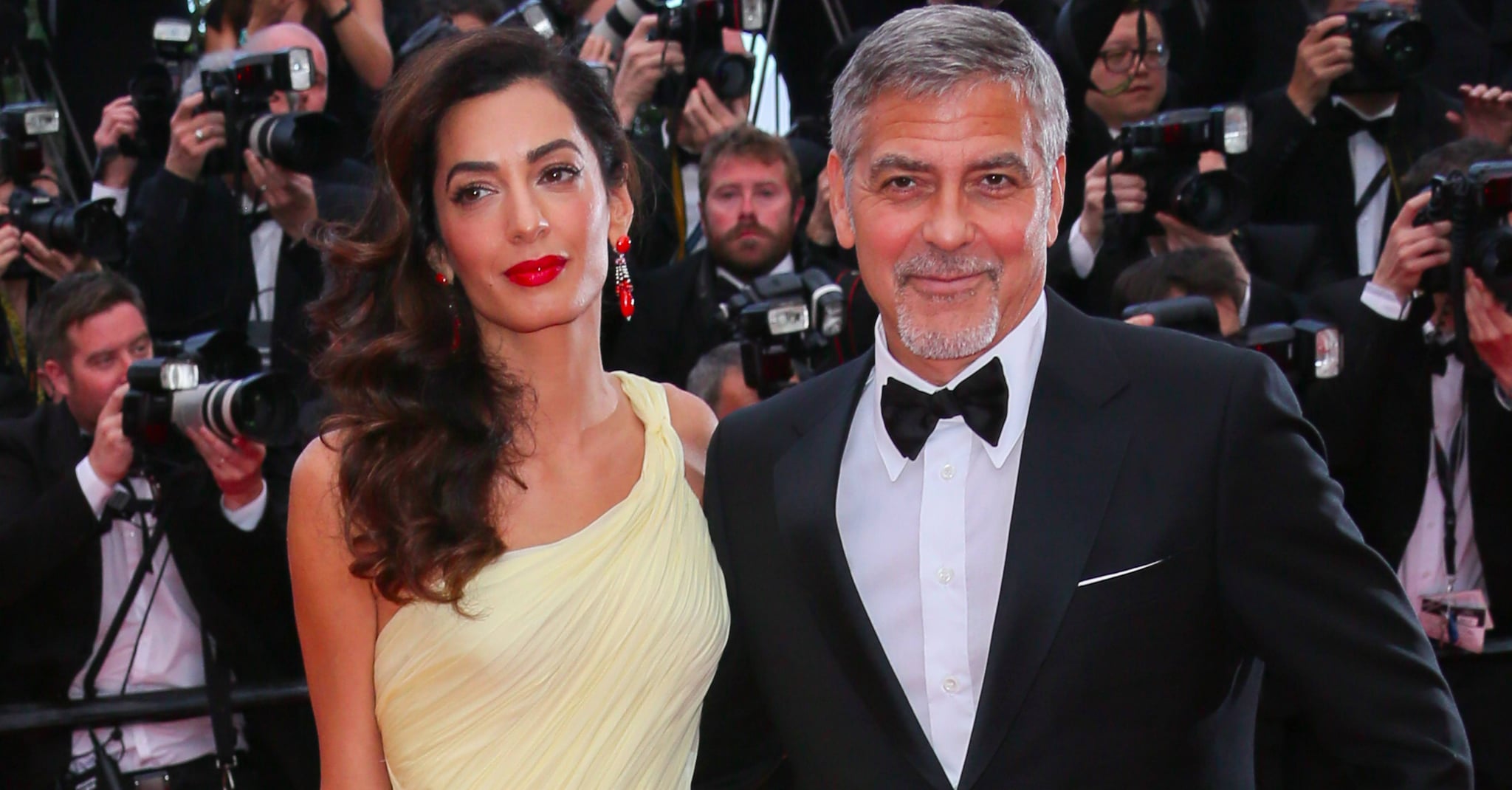 George and Amal Clooney welcomed twins Alexander and Ella back in June, and now we're learning a lot more about them. The proud dad recently opened up about their personalities during a sit down with Entertainment Tonight for his latest project, Suburbicon. "[Alexander] is a thug already," George declared. "He's a moose! Literally, he just sits and he eats." As for Ella? George admits she's the total opposite of her twin brother. "She's very elegant, and all eyes," he gushed. "She looks like Amal, thank god."
George also revealed why he and Amal chose "normal" names for their kids — although there was that one time he joked about naming the twins after his tequila brand. "[We] didn't want to have really dumb names," he said. "We figured these kids are going to be looked at a lot and watched and [have their] every move sort of judged, and we wanted them to at least have a break with the names."
This isn't the first time the 56-year-old doting dad has opened up about fatherhood. George admitted to being on diaper duty and getting puked on frequently during an interview with the Associated Press. Sounds like George and Amal have their hands full with their two new bundles of joy!