Gifts Prince Harry and Meghan Markle Have Given Each Other
The Romantic Story Behind the Ring Prince Harry Gave Meghan Markle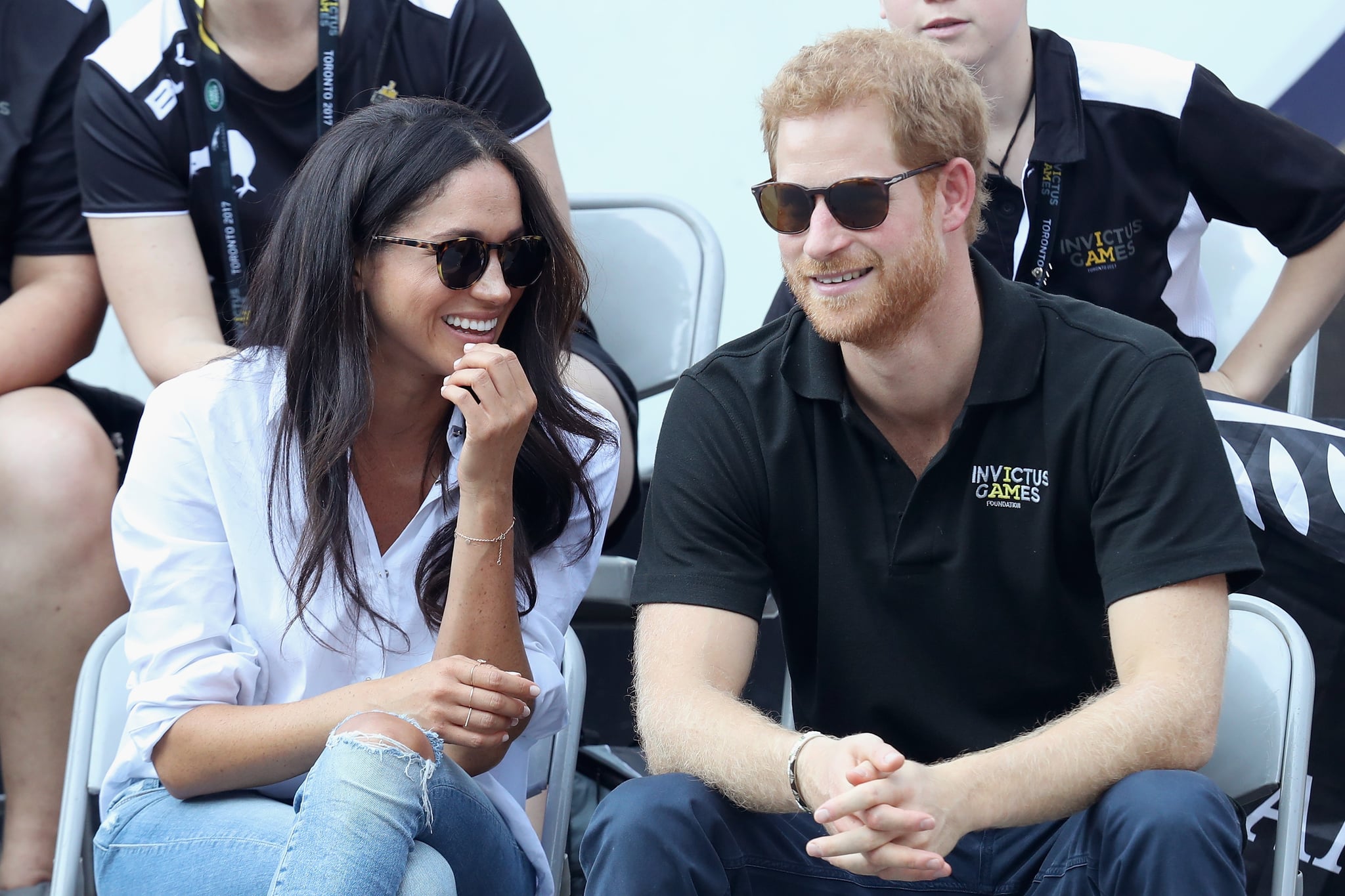 In the emotional roller coaster that is 2017, we're holding on extratight to the existence of true love — more specifically, the love between Prince Harry and Suits star Meghan Markle. The couple, who made their public debut at the Invictus Games in September, remind us that long-distance relationships (and, you know, the whole royal and regular person thing) aren't just a coveted fantasy. The couple are extremely private, but we do get glimpses of their storybook romance from their rumored gift exchanges.
Prince Harry knows how to pick out basic sentimental gifts like bracelets and flowers, and he also knows how to make his partner feel like a million bucks, or pounds, if you will. After all, he comes from old money and has deep enough pockets to spend serious cash on things like cars and spontaneous trips. Given her success as an actress, Meghan can probably afford these luxurious gifts on her own. Still, a little pampering from a royal doesn't hurt, right?
Here are a few gifts the couple have been rumored to have given each other over the span of their relationship:
Dreamy Brit meets gorgeous American star is not just the plot of Notting Hill — it's a true love story! With all these sweet gifts, it's safe to assume we could be hearing wedding bells in the not-so-distant future. We wouldn't be mad if Meghan became Her Royal Highness Princess Henry of Wales.