Gigi and Zayn Malik Break Up
Gigi Hadid and Zayn Malik Have Broken Up — but Is It For Good?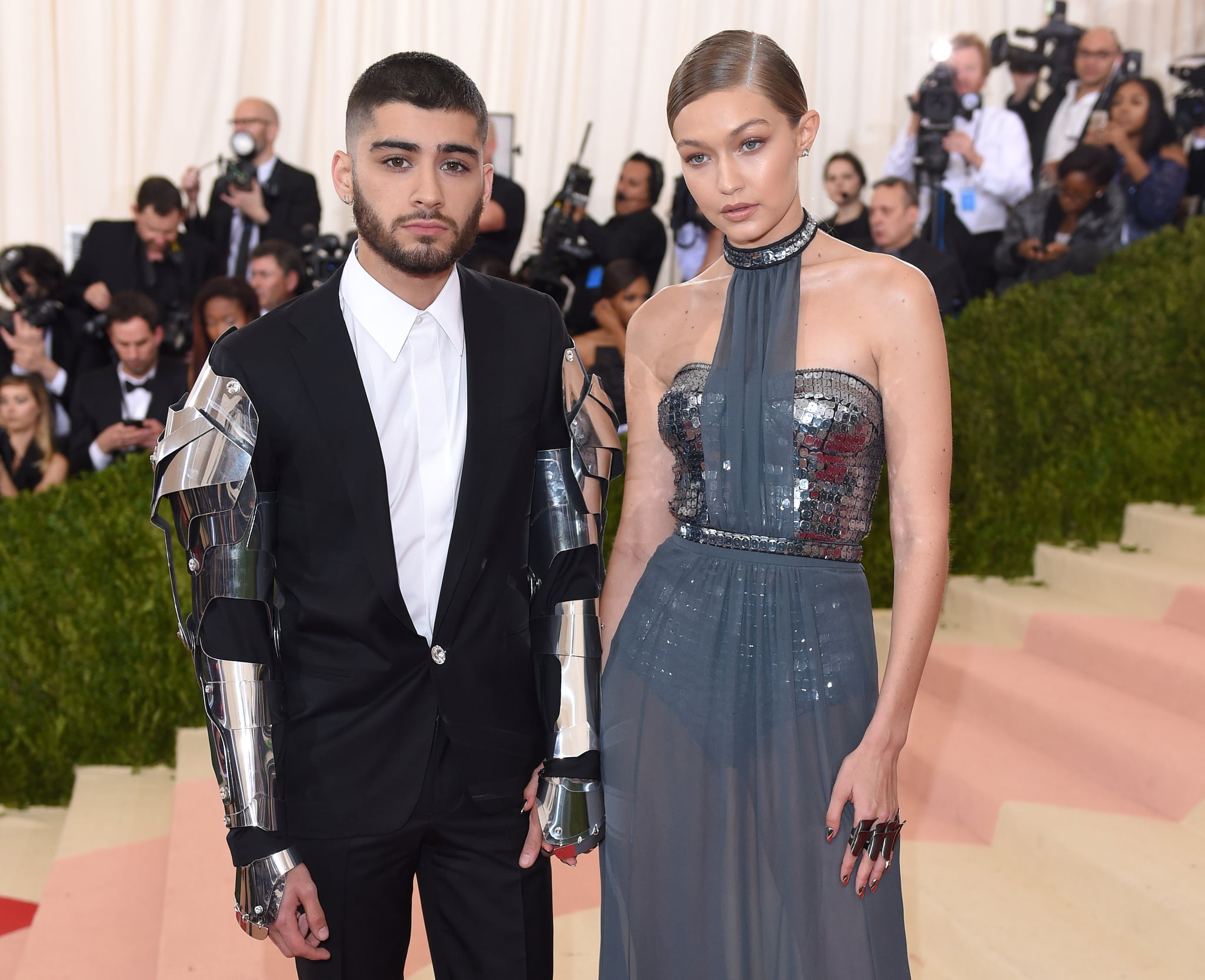 Gigi Hadid and Zayn Malik have called it quits after seven months of dating. Sources close to the couple confirmed the news to E! Online on Thursday, saying that the model and former One Direction member hit a handful of rough patches, most recently around Gigi's 21st birthday in late April. "During her birthday they were fighting," the insider said, adding that the two have "broken up and gotten back together a few times." Another source confirmed the breakup but also gave a sliver of hope for a reconciliation in the very near future, revealing, "They can likely get back together tomorrow. It's all very unclear what's going on between them now. They been having some issues lately that involved communication and getting along."
Gigi and Zayn made their relationship official back in November 2015 and were featured in their own very lovey-dovey Vogue spread in April. They made their red carpet debut at the Met Gala in May, where they sported coordinating robot-inspired looks. The insider insists that Gigi is "really sad" about the split and "would like to work it out." She was spotted earlier this week grabbing lunch with her BFF Kendall Jenner in LA, and coincidentally, her close pal Taylor Swift also recently parted ways with her beau, Calvin Harris.
Do you think Gigi and Zayn will get back together, or will this be a single Summer for the stunner?
Will Gigi and Zayn get back together?
Yes, they're meant to be!
No, this is probably for the best.