Gina Rodriguez Giving a College Scholarship June 2018
Gina Rodriguez Is Paying For All 4 Years of an Undocumented Student's College Education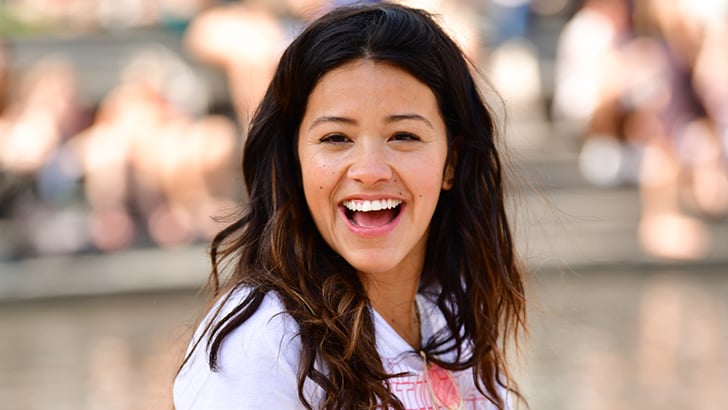 I have had the pleasure of interviewing Gina Rodriguez on multiple occasions throughout my career, and to say she's one of the sweetest, most caring people you will ever meet is an understatement. Every move the badass star makes is to shed light on different issues and inspire others to take action. That's why I wasn't the least bit surprised by her decision to do something special with her allotted 2018 Emmy campaign money for Jane the Virgin from CBS TV Studios.
"Our show has always jumped at any opportunity to help do something for the Latinx community. So I asked my show runner, Jennie [Snyder Urman], if we could do something different with the money this year," she told The Hollywood Reporter.
Gina partnered with Big Brothers Big Sisters of Los Angeles to find the perfect candidate. The result? A Princeton University-bound undocumented high school student who will now have her entire tuition funded thanks to Gina.
"It's taboo to talk about the money being spent, but it's the reality. I think sharing this might inspire other people to do something similar. You can desire recognition and, at the same time, decide to not play in the confines of the game as it's set up," she said.
The 33-year-old actress, producer, and director previously opened up about the fact that it took her 11 years to pay off her college debt, and now she's literally paying it forward to a very lucky student!