Grace VanderWaal America's Got Talent
Is This American Tween The Next Taylor Swift? Simon Cowell Thinks So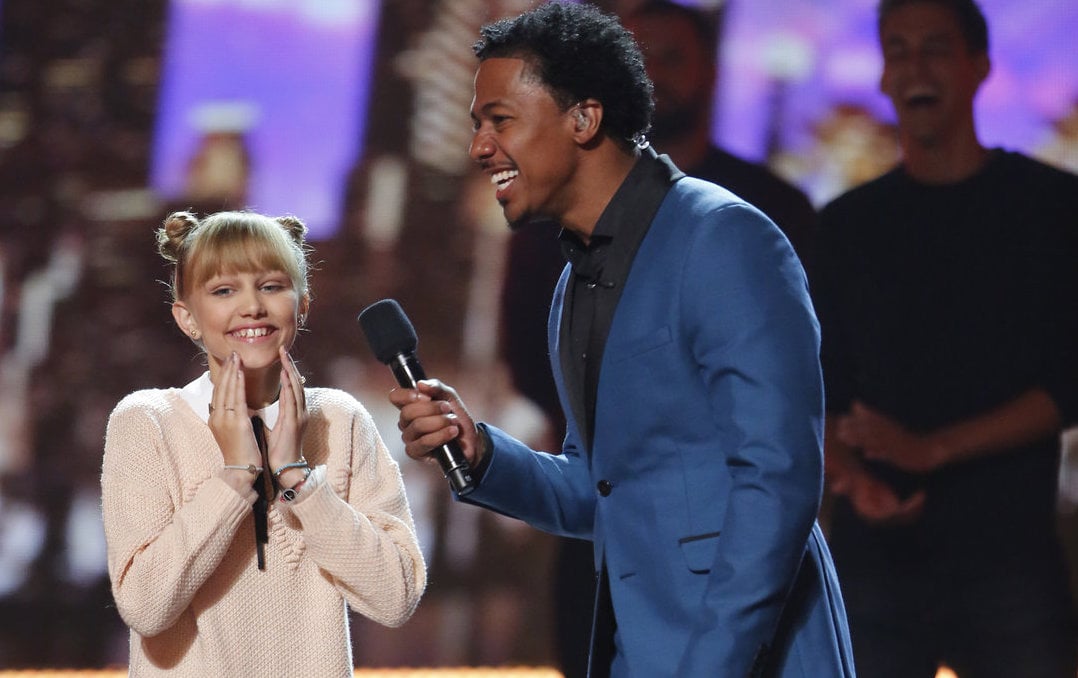 Season 11 of America's Got Talent premiered in late May, and since then, there's one contestant that everyone's talking about: Grace VanderWaal.
The 12-year-old from Suffern, New York was judge Howie Mandel's golden buzzer pick, meaning she went straight through to the quarterfinals. Clearly, Grace majorly impressed the judges with her first audition, when she sang an original song called "I Don't Know My Name."
The audition has since gotten over 33 million views on YouTube. Grace has returned to the AGT stage two more times, again performing original tunes that made the judges go crazy. Even the notoriously critical Simon Cowell sang her praises during her most recent performance: "I'm so flattered and thrilled that you decided to come on this show to showcase your talent," he told the young star.
The petite blond, who strums along to her songs on a ukulele, certainly resembles a young Taylor Swift, but if Simon's glowing response hasn't convinced you, watch her performances below-- and get ready to totally fan-girl over the girl who might just be the next big thing.
First Audition
America's Got Talent Quarterfinals
America's Got Talent Semifinals