Greg Berlanti Love, Simon Director Interview
Greg Berlanti Talks Love, Simon, and How He Got That Gay Kiss on Dawson's Creek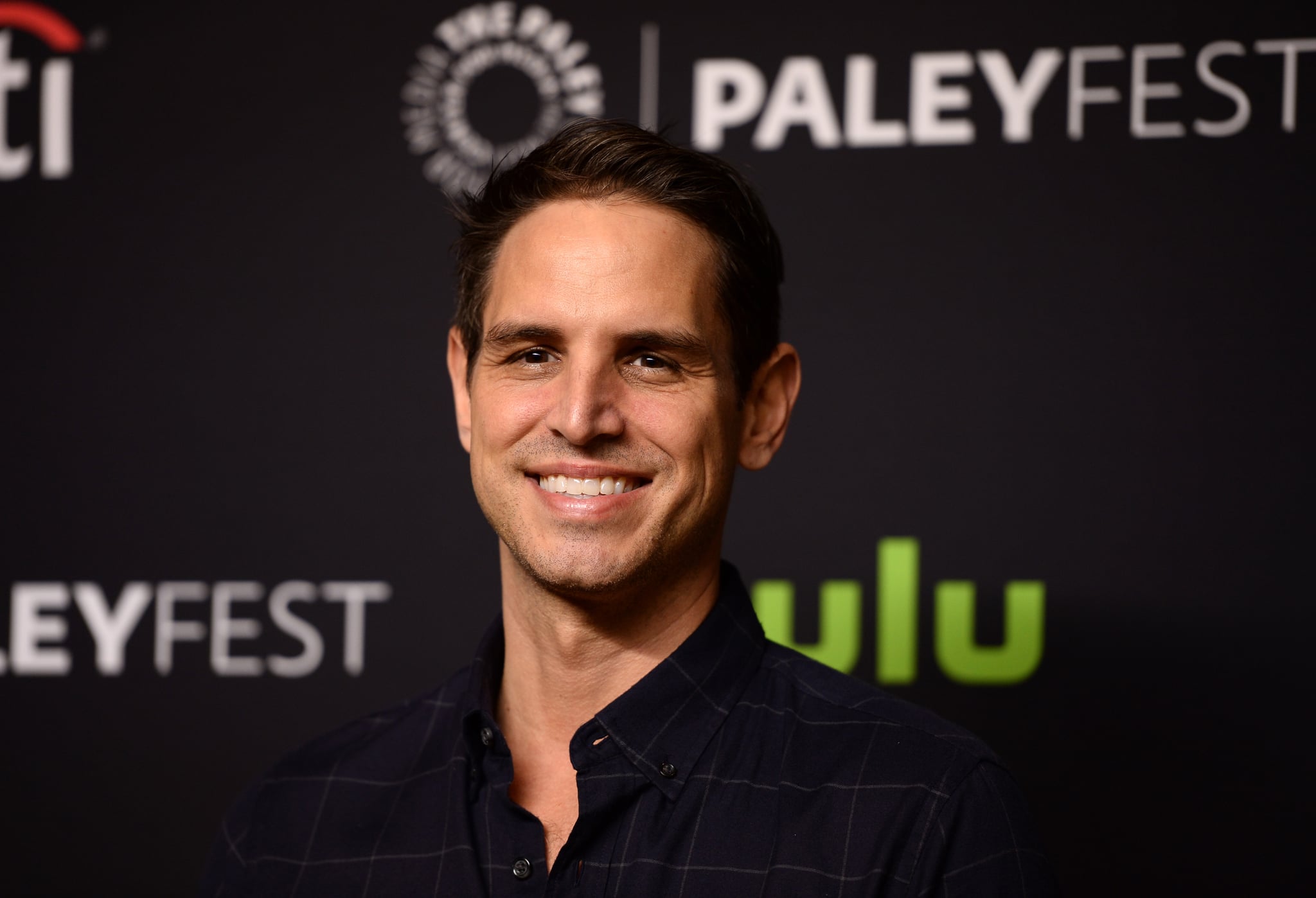 Image Source: Getty / Amanda Edwards
On March 16, the gay coming-of-age tale Love, Simon will finally hit theaters. The release marks a special moment in cinematic history. There have been few big-studio films with an LGBTQ+ person at the center, especially when it comes to a younger audience. This is a powerful story for any person of any age, chock-full of emotional scenes and the touching reassurance that it's OK to be yourself, no matter what.
In the days leading up to the film's debut, I sat down with director Greg Berlanti to talk about this critical benchmark. When it comes to LGBTQ+ onscreen storytelling, Berlanti is a veritable legend. He's been cultivating and presenting LGBTQ+ characters for 15 years; his influence has brought important representation to scores of projects, from Dawson's Creek all the way to Riverdale. Suffice it to say, there couldn't have been a better person at the helm of Love, Simon.
Love, Simon's impact is easy to identify, but I wanted to know when the importance of the project actually struck Berlanti. Was it the first time he read the script? The first day on set?
"I didn't viscerally feel that feeling, almost as an audience [member] more than as a director, until after about a week of shooting," Berlanti explained. "I went to look back at the footage, and I stopped watching it very quickly as a director and started to watch it as an openly gay person. And crying in happy scenes and wondering, 'Why am I emotional?' And showing it to my friends who are also gay, and seeing them have the same kind of [reaction]. I think it was just the power of representation. It needed to be up on its feet before I could feel that."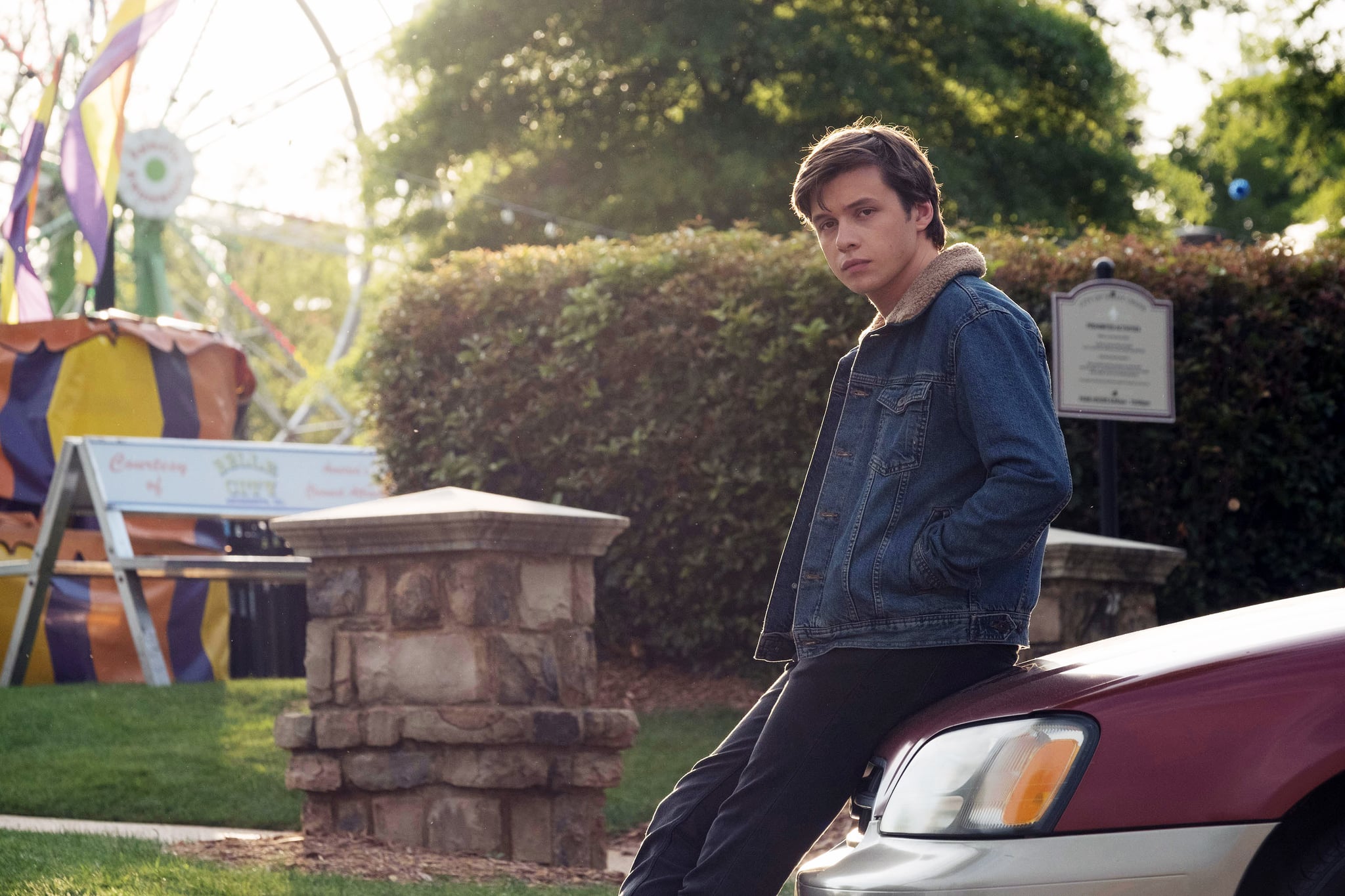 Image Source: Everett Collection
In talking to Berlanti, I had to bring up a frequent complaint I'd heard in the past handful of months. Yes, Love, Simon is a heartwarming and sweet film. Yes, it's an important film to have in the LGBTQ+ cinematic vault. But there's a nagging feeling that it should have come out a long time ago. The reality is, Simon's story may have mattered even more if it had come out one decade or two decades ago, when it was much harder for young gay men to come out of the closet. What did Berlanti have to say to all these people who wish Love, Simon had been made sooner?
"I agree with them," Berlanti said in response. "I wish it had, too. I wish it had come out 30 years earlier, so I could have seen it at 15. That being said, everyone's going to bring their own story to this story. Everyone does when they walk into a movie theater or they watch a TV show. Some of that you can let in when you're making it. Most of it, you can't think about."
Berlanti has a point. In broader strokes, this is more than a story about a young gay man coming out. It's about being yourself and owning your authentic identity.
"Keep doing your best, and keep doing what feels truthful to you."
To take the point further, there are still plenty of places, inside and outside the United States, where it's not OK to be gay. A gay man living in a liberal Los Angeles neighborhood and a gay man living in a conservative pocket of Arkansas will have completely different reactions to the film. Sure, some people needed it 10, 20, or 30 years ago. But plenty of people still need it now. And plenty more people will absolutely need it in the future.
"You know, you can only bring your truth to it," Berlanti continued. "I've been fortunate enough to be a part of helping create LGBT characters on television for the last 15 years. And there have been times in that — when you're helping create change — there are some people it's not gay enough for, and some people it's too gay for. All you can do is just keep doing your best, and keep doing what feels truthful to you."
With the full force of 20th Century Fox behind Love, Simon, it's clear that Berlanti is pushing LGBTQ+ storytelling in ways that it's never been pushed before. As he mentioned, though, he's been at this for 15 years. I asked what it was like back then, when LGBTQ+ representation was sparse. Did getting these characters on TV seem insurmountable? As it turns out, this progression hearkens back to one of the most important moments in LGBTQ+ TV history: the gay kiss on Dawson's Creek.
"Change is totally possible, and it happens really quick."
"I was working on Dawson's Creek at the time, and they asked me to take over running the show," Berlanti recalled. "I said, 'OK, I'll do it, but I want this gay character [Jack] and that gay character [Ethan] to have a kiss.' And they said, 'We'll talk about it at the end of the season.' And the end of the season came, and they said, 'Oh, can you do it next season?' And I said no. And they said, 'Well, we're not going to let you.'"
That's how it goes, right? In this case, it was Berlanti's willingness to walk away that changed the network's mind. "I said 'OK, well, I'm not going to be in my office, because I quit,'" he continued. "And they said, 'No, no, no, we'll let you do it. We'll let you do it, but you have to put the camera across the street' — I'm not kidding! — 'and it can shoot them from a distance.' And you know, I moved it as close as I could. But within three or four years, I had executives telling me to add more kisses, and more gay kisses, to the stories we were working on. So, change is totally possible, and it happens really quick."
Now, 18 years after that fateful kiss on Dawson's Creek, we have Love, Simon. With so much change in just that time alone, Berlanti's words could not ring truer. Change is totally possible. Who knows where we'll be in another 18 years? I can't wait to find out.